A beer fest, out-of-town beer, and all the beer you can drink
Minneapolis Event of the Week
Saturday, August 2nd: The Canterbury Beer Fest means beer samples from the likes of Summit, Sociable Cider Werks, Tallgrass, Capital Brewing Co., etc., as well as food from trucks like RA MacSammy's, Cora's Wings, and Turkey To Go. Plus, there'll be live music starting at 6pm followed by some horse races. Tickets are $55.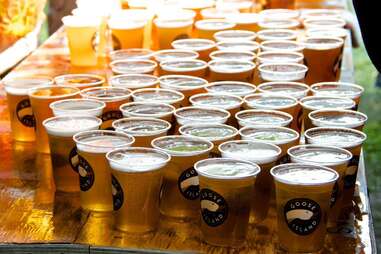 Thursday, July 31st: Goose Island is migrating to the Twin Cities, and they're hosting several events. Whether you want to dip in at South Lyndale Liquors or Total Wine & More for a tasting, it won't be hard to find their brews around town. Continue Reading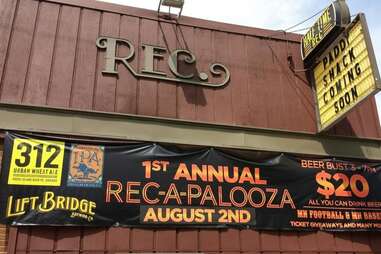 Saturday, August 2nd: St. Paul's favorite bocce ball court/dive bar, Half Time Rec, is throwing their first ever Rec-A-Palooza featuring live music starting at 3pm, the chance to win a bunch of Twins and Vikings tickets, and all-you-can-drink beer for $20.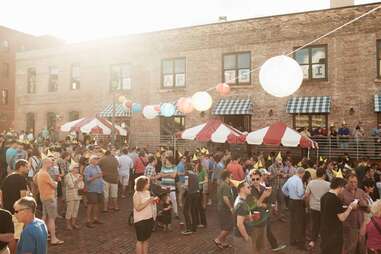 Saturday, August 2nd: Don your Nordic best and head to the North Loop for The Bachelor Farmer's Kräftskiva! 2014. It's an all-day celebration of crayfish and aquavit (mixed up by those drink maestros down at Marvel Bar). They'll also have beer from Fulton Brewery, Swedish meatballs, bannock, and the Dayton brothers will likely be wearing party hats. The festivities kick off at 5pm.
All weekend: The Uptown Art Fair boasts a shton of food and beer booths, specials from neighborhood restos, live music, and... like, art and stuff. It goes from Friday through Sunday, so we'll see you on the patio at Coup d'Etat to fortify ourselves before diving into this crowd.