Minneapolis Event of the Week
Thursday, August 14th: Back for the third time, the world's original (and probably only) Internet Cat Video Festival returns to the Walker Open Field with food trucks, a cash bar, live music, and a carefully curated reel of... waitforit!... the Internet's best cat videos.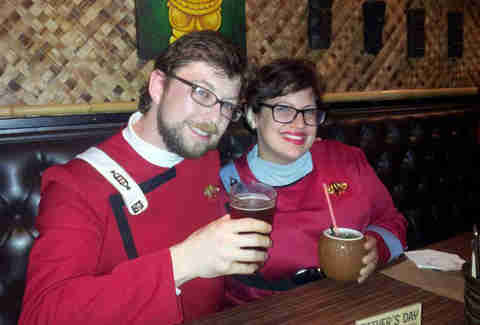 Saturday, August 16th: Stardate -- August 16th, 4pm (duh!) -- is the time to be at the 1029 Bar, where preferably costumed Star Trek fans (or people who just like beer) are setting off on a five-year... err, one-night mission to crawl the Northeast Minneapolis bars. Continue Reading
Saturday, August 16th: Smack Shack's Crayfest Block Party is back with an all-you-can-eat, Louisiana-style crawfish boil featuring Minnesota crayfish and all-you-can-drink Hurricanes/beer, plus there'll be live music from bands lik... oh never mind, we had you at Hurricanes.


Saturday, August 16th: The Higher Grounds BLUES BREWS N' BBQs means eight hours of live blues, craft brews from Lucid Brewing and Third Street Brewhouse, and Digby's BBQ in Plymouth. Oh, and it's for a good cause too.
Sunday, August 17th: Surly is bringing six different brews (Cacao Bender, Furious, etc.) to its Uptown Tavern takeover, and the chef is turning out special food items made with guess which beer.