Let's face it: although society's labeled Minneapolis and St. Paul twins, the pillars of our metropolis are far from identical, and while we endeavor to paint a picture of harmony, there's a nasty river of passive-aggressive discord running between us. In order to help determine once and for all which side of the Mighty Miss is definitely better, we've enlisted a die-hard from each to argue his city's case
Representing Mpls is Gabe Douglas, front-man for The 4onthefloor, and representing St. Paul is Jake Nyberg, partner in Three Volts and general man-about-town.
So, will it be Minneapolis or St. Paul? You be the judge.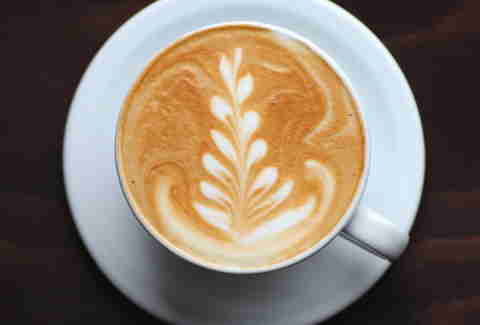 1. Coffee
Mpls's Gabe: Fact: people drink coffee in Minneapolis. And they do it OUTSIDE of their houses. Bad Waitress, Angry Catfish, Muddy Waters, Common Roots, Spyhouse... ALL have it dialed in. Another highlight is the fact that there're actually things to stay up for in Minneapolis. What are you going to find in St. Paul to stay up for -- a filibuster?

St. Paul's Jake: Kopplin's doesn't simply serve the best coffee in the Twin Cities -- it might be the best cup you've ever tasted. What's more? It's just over the Lake Street/Marshall Ave bridge, so for you Minneapolitans too intimidated by history and neighborhood charm to venture East, it's technically only a few blocks into St. Paul, so you can grab a kick ass latte, hop back on your fixie, and scurry back across the river before anyone notices you weren't wearing any deodorant. Same goes for Quixotic Coffee, a Highland Park joint just across the river from Minnehaha Park. If it's chain coffee you're after, Dunn Bros takes the local cake and it originated in St. Paul.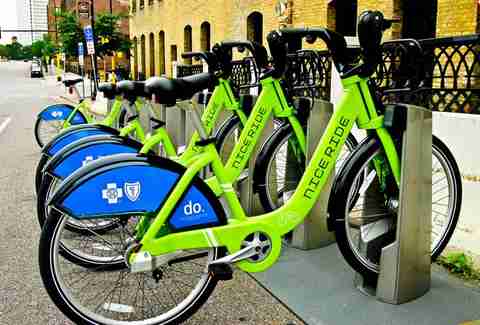 2. Biking
Mpls's Gabe: Minneapolis IS biking. There're bike shops, bike trails, and bike culture. If you're looking for a great workout, attempt to get over to St. Paul & then circle back to Minneapolis for something to do after your ride.

St. Paul's Jake: You know what we like about biking in St. Paul? Being able to navigate urban streets without fear of constant traffic. That's one of the benefits of being the sleepier of the Twin Cities… we don't have as many people clogging up our roads on their way to their big, important jobs in shiny, outdated buildings that replaced more beautiful, historic ones in the '70s and '80s. The Greenway is really straight and all, but we'll take treelined Summit Ave and the East River Road for a relaxing ride any day. A friendly tip if you roll your way across the river: those strange-looking things on the back wheels of our bikes are called "gears".
3. Craft Beer
Mpls's Gabe: There's a craft beer boom, and its epicenter is Minneapolis. Indeed, Dangerous Man, & 612 all call NE Minneapolis home, and a brewery called SURLY is opening up in the good city, too. Going to a Twins game downtown? Stop by Fulton. Many of these places are open after 5p too, which I think is when the city ordinance for St. Paul restricts fun to just the Turf Club & Amsterdam. I've heard of people getting prosecuted for being out at 630p over there.

St. Paul's Jake: Don't get us wrong, we love the local beer renaissance taking hold in MSP right now, but we'd rather sit on the patio at The Muddy Pig or Groveland Tap and drink local for a buck or two less than the on-site scene. So, keep making your great beers, Minneapolis, we'll be sure to order lots of them at The Happy Gnome, truly the best beer bar in town, where hungry drinkers can also get a meal that didn't come from a truck (and try one of about a zillion other craft beers if we get sick of provincial suds).
4. Cocktailery
Mpls's Gabe: If hijinks behind the bar is your thing, there're bartenders galore throughout Minneapolis. They'll mix you Old Fashioneds or hi-fusions. Everybody & their mom makes their own bitters this side of the river, from Eat Street Social to the Marvel Bar, so be prepared to let your palate be your guide. They make cocktails this side of the river.

St. Paul's Jake: What do Bradstreet, Eat Street Social, Icehouse, Marvel and the rest of the Minneapolis booze laboratories have in common? Large, custom-made ice cubes and fancy, overpriced ingredients you can't pronounce. Not that there's anything wrong with juniper-chive bitters… go ahead and enjoy that unique beverage (and the barkeep's mustache wax that undoubtedly fell into it). When you get tired of paying $11 for some whiskey and a dash of pretense, our classic venues, like Mancini's and the St. Paul Grill, will be waiting with open arms and a real man's drink.
5. Eating
Mpls's Gabe: Breakfast, brunch, lunch, dinner... nothing is better than Minneapolis. We have a stretch of road called EAT STREET. And it's for a reason. Pho 79, Quang, Bad Waitress, Black Forest Inn, and so many others give you options upon options. Vietnamese, Mexican, Greek... are all just a walk away. St. Paul does have Mickey's Diner, which is legit, because it fits most people out at night into the seats pretty comfortably.

St. Paul's Jake: W.A. Frost is the best patio in town, and it's not close. Same goes for the burger category, where St. Paul dominates at The Nook (old-school) and Blue Door Pub (new-school). If you're after exotic fare, Bangkok Thai delivers twice the tasty of Minneapolis hotspots at half the price, and if it's big, memorable flavor you're after, we'll put J.D. Fratzke's Strip Club up against any joint in town. Of course, you might want to stick to salads at said establishments if you want to keep cramming your legs into those skinny jeans.
6. Live Music
Mpls's Gabe: From taking in a big production show at First Avenue or the Cabooze to seeing an up-and-coming band at the Triple Rock Social Club, 331 Club, or Cause. ST. PAUL HAS THE ROY. You do not overcome that.
St. Paul's Jake: Remember the Uptown Bar? So do we. We also remember when it was fun to see a show in Minneapolis. Not so much anymore. No matter your taste in tunes, St. Paul simply has the better venues. We prefer Amsterdam and the Turf Club over the sweaty, crowded, hassle-to-park options indie rockers have across town. Real music lovers know that Dakota long since shifted their focus to corporate foodie types, while the Artist's Quarter remains one of the best jazz clubs in the country, and if you're after an arena experience, even the most ardent Mill City defender won't tell you with a straight face that the Target Center tops The X. Also: Get back to us when the Minnesota Orchestra starts playing again. The SPCO has been back at it for months now. Holla at your boy, Mozart.
7. Perch on the Mississippi River (As in, why your city has a better slice of it)
Mpls's Gabe: Minneapolis has pedestrian bridges, car bridges, and, oh, POWER generators. That's right, we can harness the power of NATURE. Minneapolis's biggest suburb can't even begin to compete with the diversity on their riverside.

St. Paul's Jake: St. Paul doesn't just have a more picturesque setting on the Mississippi… it looks much better from it. Whether it's the Cathedral and Capitol lit up at night or the tree-lined bluffs that guide your eye toward the historical skyline, Pig's Eye is truly the original river city.
8. Culture
Mpls's Gabe: Minneapolis has world-class music venues, critically acclaimed chefs, and a thing called nightlife. St. Paul has the Imperial Order of Fire & Brimstone. And it doesn't have anything to do with Games of Thrones (I think).

St. Paul's Jake: Minneapolis may have a lot of art galleries and theaters, but the real secret to how they've cornered the Twin Cities culture market? Strip joints. That's right, skin, baby... and LOTS of 'em. Whether you're into an upscale experience or more of an everyman's lap dance, the City of Lakes has you covered... or uncovered, as it were. Saint Paul, sadly, can't offer you even one raunchy smut bar in our old-fashioned downtown. All we have are old buildings, urban green space, and a bunch of "artist's lofts" crammed into a few square miles of historic turf that Dillinger used to roam.
9. The People
Mpls's Gabe: Warning, if you go out in Minneapolis, you might see things. Remember that movie The Others? It's okay if you don't. But be warned, THERE WILL BE PEOPLE OUT.

St. Paul's Jake: Northeast Minneapolis has long enjoyed a reputation as a place filled with real, authentic Minnesotans. Hardworking, blue-collar folks who earn every sip of beer they enjoy when the whistle blows on Friday. It's for this reason that we've long considered Northeast "The St. Paul of Minneapolis". St. Paul takes that same bust-your-ass, down-to-earth, crack-a-beer-in-the-garage-and-take-your-shirt-off-if-you-feel-like-it attitude and spreads it across an entire city. Don't worry… if being surrounded by intellectuals makes you feel comfortable, we've got a lot of those smarty-pants types, too, at our myriad colleges and universities.

10. Pro Sports/Sports-Watching
Mpls's Gabe: Want to see minor league play & maybe see Bill Murray? Go to St. Paul. Want to see the major leaguers in a brand-new, state-of-the-art facility with the good city's skyline as the backdrop? Minneapolis has you covered. Want to tailgate & hit a National Football League game? Minneapolis has you covered, too. The championship-winning Lynx also play in Minneapolis, as do their counterparts the T-pups, if basketball is your jam.

St. Paul's Jake: When was the last time the Saints won anything? We don't know, and that's the beauty of it. Every time you watch Twins baseball, you're reminded how great the ballpark is by how bad the product on the field is. In St. Paul, baseball doesn't have to pretend you're there to watch a contender. Hell, the Saints don't even care if you turn your back to the game. When their new Lowertown park opens up in a few years, St. Paul will be home to the best minor league baseball experience in the country. In Minneapolis, fun minor league baseball is more of an unfortunate accident than a selling point (but at least you can pay ten bucks for a Surly you stood in line for three innings to get, right?).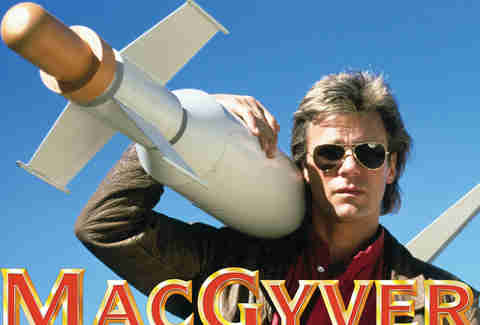 11. Famous People from or Associated with the City
St. Paul's Jake: Louie Anderson is cool and all, but F. Scott Fitzgerald was getting his drink on in Paris with dudes like Hemingway, and dropping literary bombs back before the Foshay Tower was built. Still not convinced? Two words: MacGyver. Yep, between Richard Dean and Loni, we're dominating the famous Andersons game. Now, you may bring up Prince, and he used to be cool once in the '80s, but honestly… if given the choice, wouldn't you rather be taking body shots with (or off of) Garrison Keillor at one of his notorious Summit Ave ragers? It may not be such a quiet week in Lake Wobegon, after all...

Mpls's Gabe: Scott Seekins. He is a better weatherman than Paul Douglas ever could be.