Saint Paul Oktoberfest, SurlyFest, and... Star Trek poetry?
Minneapolis Event of the Week
Saturday, September 20th: Starting at noon, hit the Klub Haus and a tent across the street for 10 hours full of Bavarian beers, bed races, and more, all thanks to the Saint Paul Oktoberfest.
Friday, September 19th: For one night only Patrick's Cabaret is bringing together six different nerd-tastic live acts to "explore" outer space, futurism, and more. This means there'll be live taiko drum performances, people reciting Star Trek poetry, and other wacky things happening from 7:30-9:30pm. Continue Reading
Saturday, September 20th: Instead of losing it all on your ponies, drop a few bucks at Canterbury Park's Festival Palomino, a one-day, indie-music fest featuring bands like The Head and the Heart, Trampled by Turtles, Low, and more.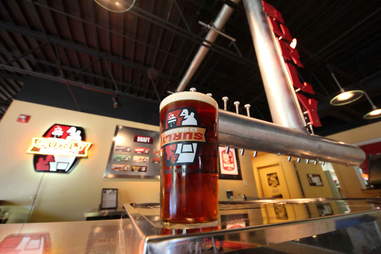 DREW WOOD
Thrillist
Saturday, September 20th-Sunday, September 21st: Minnesota's Renn Fair is one of MSP's can't-miss fall events. Why? 'Cause they do stuff like judge a home-brewing competition featuring historic European-style suds, ciders, and meads. Seriously.