Minneapolis Since last weekend was so terrible (what with it being too cold to leave the house, and whatnot), make up for it this weekend... with five sweet beer events, including a rare beer fest, some just-released suds, and MSP's First Annual Brewer's Ball.
Thursday, March 27th: Bad Weather Brewing is celebrating their first year slinging suds with two brand-new beers: a date-based stout called Due Date, and a Spring seasonal. It's all going down at Lake & Irving form noon to 9pm. Continue Reading
Friday, March 28th, 4-6pm: Want to know how he do dat? Or just want to buy a beer for the guy who brought you that delicious draft? Or just want a beer? The Happy Gnome will accommodate all of those desires at a Meet the Brewer event with the crew from Boulevard Brewing.

Friday, March 28th, 7-11pm: Hosted by the dude from ESPN's The Beer Show, the First Annual Brewer's Ball at TCF Bank Stadium is giving you a chance to do some good... by drinking 20 local beers and picking the best one with a brand-new beer-rating app.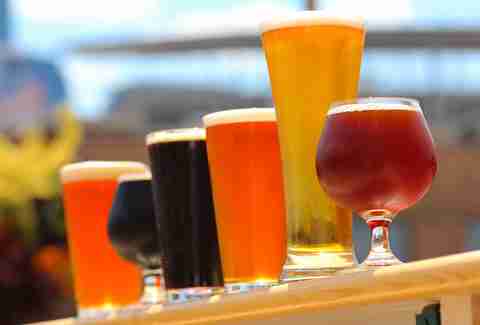 Saturday, March 29th, 7-10pm: Wow, thanks guys. Just a regular beer fest would have been good enough... but a RARE beer fest? Yes, please. Plus, your ticket gets you unlimited food... and supports prostate cancer research.
Sunday, March 30th, 2-5pm: Get your beer-savviest friends together and hit Zeke's Unchained Animal for the MN Beer Bowl, a special trivia event all about Minnesota beer and craft breweries.