Heyday's new brunch, and a whole bunch of ribs
Minneapolis Event of the Week
Friday, July 25th - Sunday, July 27th: Get your smoke on with eight rib masters, plus more than 100 artist displaying their wares at The Great Midwest Rib Fest at Mystic Lake Casino.
Thursday, July 24th: The third annual Minnesota Monthly Fine Spirits Classic features the best drink shakers in the Twin Cities, as well as several craft spirit makers planning to educate you while they intoxicate you.
Continue Reading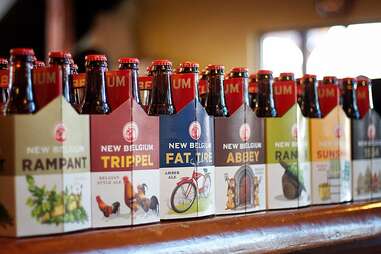 Saturday, July 26th: Fire up your bike and beer gut for the Tour de Fat. Now in its 15th season, New Belgium Brewery's tour of the country promotes bike advocacy and rolls into Minneapolis at 10am in Loring Park.
Saturday, July 26th: Close out the Aquatennial on Saturday night with the Target-sponsored fireworks display in Minneapolis. The show kicks off at dusk on West River Pkwy along the Mississippi River.


Saturday, July 26th: Hit up Heyday's new brunch to find out why everyone is saying this might be the best new restaurant of 2014, and to make yourself a little more of what the aforementioned tour at Loring Park is named after.