Minneapolis Minnesota is actually really good at Summertime, but only if everyone does their part by wearing fewer tank tops (seriously, guys… please!), and by getting outside as much as possible. Here are the five best ways to do it this weekend: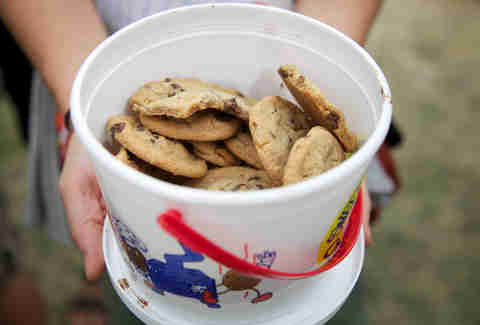 Saturday, August 23rd: Chipotle's touring (sort of.. it's only hitting three cities) music fest, Cultivate, is bringing Portugal. The Man to Loring Park, along w/ new Chipotle dishes made w/ local ingredients, brews from Surly, Dangerous Man, etc., and more.


Ongoing: What's better than sausages? Sausages from the Bachelor Farmer's brand new food cart. Find 'em on Twitter
Ongoing: How do you know which one of Minnesota's 10,000 proverbial lakes to hit before Summer ends? You check out their party potential on our list of the state's 15 best bodies of water, obviously.