Beer, fresh hops & wayyy more beer
Minneapolis Event of the Week
Saturday, September 6th: For four hours, The Summer Beer Dabbler is bringing 80+ beers, a half-dozen local food trucks/carts, live music, fireworks, and more to the field at Midway Stadium.
Friday, September 5th: If you love ladies singing songs about HJs, then you'll love this show from YouTube/IFC comedic darlings Garfunkel & Oates. And if you don't love songs about HJs then… wait, that's not possible, so never mind! Continue Reading
Saturday, September 5th - Sunday, September 6th: European food-slinger Kramarczuk's is putting up a tent in its parking lot for its 5th annual sausage... err, Kielbasa Fest, which means a ton of street eats, custom brews, a pyrohy eating contest, and much more.
Saturday, September 6th: Help Lift Bridge craft their Harvestor beer by picking some fresh hops at their 6th Anniversary. There'll also be live bluegrass, live brewing, and food trucks.


Saturday, September 6th: You've got your pick of hops pickin' events, thanks to Pizza Lucé Uptown, where they've got Cascade and Willamette hops ready for you to pick (and take home!), plus plenty of swag/beer from Lagunitas.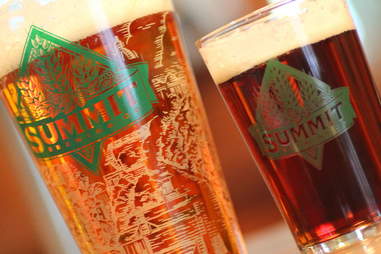 Thrillist