Last call for the biggest thing 'til Fall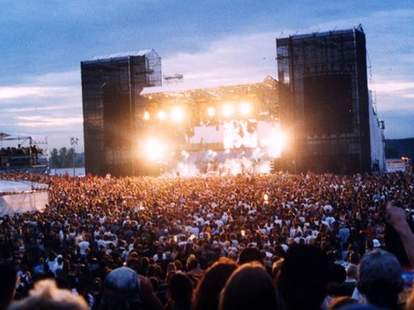 Summer Set starts today, and, like a kid who cheats at skeeball, they actually still have a lot of tickets left. With Nas, Black Star, Pretty Lights, and Umphrey's McGee among the 50+ acts performing over the course of the three days, the quality of the tuneage is what drives this inaugural audio bacchanal, but it's the other strange to-dos that'll make you drive yourself to Somerset Amphitheater:
Hammock Hang-Out Hut: Within view of the stage, this place is exactly what it sounds like; unless you think it sounds like a place full of dudes wearing ill-fitting thongs. It's not that.
Open Drum Circle: If you've never randomly brought your bongo to a drum session in the park, you are sane you haven't lived. Now you can.
Live Graffiti Wall: This one is actually probably a police sting.
Break Dance Lessons: Because the only kind you've ever been able to master is the kind where you break yourself.
Beatboxing Lessons: Learn what's basically the best party skill ever.
Performances by Insphyre Fire Troupe: These people juggle, swallow, and, like anyone still bold enough to stay in Mpls this weekend, generally play with fire.