3 new beers and a colorful way to work 'em off
Minneapolis Event of the Week
Sunday, April 27th, 11:30am-3pm: The 2nd Annual Muddy Pig Art and Craft Beer Spring Boutique means shopping for local art and sipping on Indeed beer specials, the latter of which will greatly improve the way the former looks.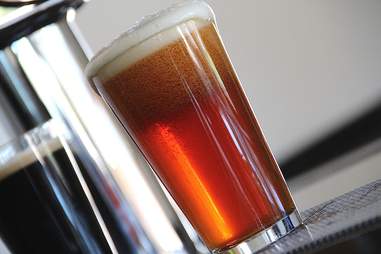 Friday, April 25th, 3-11pm: The first hundred people at the Big Wood Brewery's First Annual Arbor Day Party get their own River Birch seedling, but everyone gets to enjoy their brand-new Arbor Day beer/ free merchandise. Continue Reading
Saturday, April 26th: You know what's better than running a 5K? Besides NOT running a 5K, obviously... it's getting showered in safe, eco-friendly, plant-based cornstarch dye every kilometer, thanks to the colorful folks at Run or Dye.
Saturday, April 26th, 1-10pm: To celebrate their new German-style Maibock, Harriet Brewing is putting on a major party: look for live art and at least four different bands playing all afternoon/ night-long.


Saturday, April 26th, 2pm-5pm: Say "Aloha" to the Bent's new Moar IPA at Grumpy's in Roseville, where the Bent Brewstillery Rock-A-Billy Luau's got fire/hula dancers, limbo competitions, and more!