Minneapolis Event of the Week
Saturday, December 14th: After $40 or so worth of $2 taps you'll think it a fine idea to buy yourself a Santa costume and to hit the St. Paul Santa Crawl (starts at 5p), which's from the wiley fellas behind the Zombie Pub Crawl. Among other things your $20 ticket gets you discounted drinks and rides from bar to bar in Santa's sleighs.
Recommended Video
This Sport Takes Ice Skating to Extreme Heights
Thursday, December 12th: Nothing says Christmas is right around the corner like an evening of vaguely-holiday-themed burlesque, which's exactly what the troupe from Bawdy Blue is dropping tonight at Honey. The biz is called Tinsel & Tassels, runs from 730-10p, and only costs $7. Continue Reading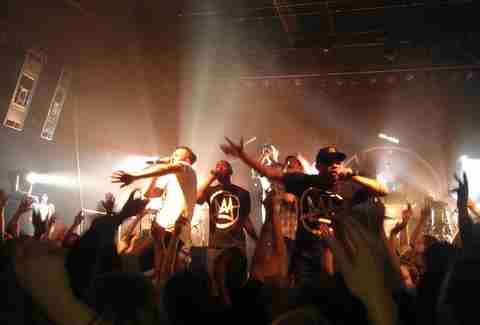 Saturday, December 14th: Uptown's first brewpub, The Herkimer, is all-grown up and honoring its 14th b-day with an all-day (10a-11:59p) celebraish fueled by $2 taps, Blingo, and a merch closet garage sale. It's free, dude
Sunday, December 15th: All seven logo artists in the history of Surly Darkness will be hitting Uptown Tavern & Rooftop tonight for a Surly Tap Takeover. There'll be a minimum of 14 Surly lines, two of which will be reserved for the cellared, aged Darkness.