Minneapolis Thursday, November 5th: Uh, by now you, sir, know the drill when we say beer dinner. This time $50 cash monies buys you six McCoy's Public House courses and six Fulton brews. Starts tonight at 630p so book it quick!
Thursday, December 5th: In case you've missed it, once a month the Science Museum of Minnesota clears out all the kids and most of the nerds for an evening where cocktails and neat science stuff combine. This installment, Social Science: Tinkerer's Ball, is all about getting boozed and discovering your inner maker. $12?!?!  Continue Reading
Thursday, December 5th: And as if this Thor's day didn't pack a punch before, the vixens at Chowgirls are throwing a Retro Holiday Cocktail Party at their brick-and-mortar space. It's $10 and Santa will be there.
Friday, December 6th: Technically, not even Biggie and Pac rapped for death, so you can hit the Triple Rock tonight for Rap for Life 3; a domestic abuse awareness fundraiser with a killer lineup that includes Kill The Vultures. Starts at 8p


Saturday, December 7th: You know what's really cool? Almost anything Jimmy Fallon and The Roots do Art museum gift shops. And the Weisman (WAM) has a particularly dope one that's having a sale this weekend. 20% off purchases, all sorts of one-off local art, and that's just the start.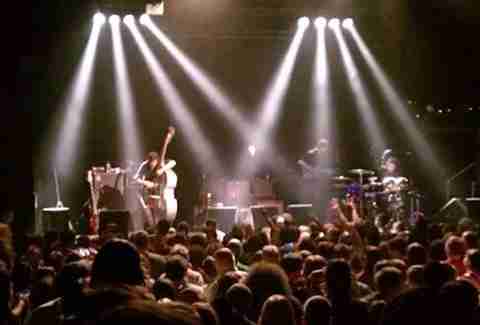 Sunday, December 8th: Don't let your streak of 33 consecutive John Lennon Tribute shows come to an end by inexplicably missing the 34th installment tonight at First Ave where cats'll be doubling-down with the release of Minnesota Beatle Project Vol 5. The Suburbs, Curtiss A, and Sonny & the Lakers for only $15, dude.