Minneapolis Event of the Week
Friday, February 21st, 6pm: It's all gotta go! Uptown Tavern is kicking down the cellar doors and cleaning out the kegs for their Founders Tap Takeover. Look forward to some great brews (2013 Russian Imperial Stout, All Day IPA, etc.) accompanied by specifically paired gourmet aged cheeses.
Friday, February 21st, 3-7pm: The Bock is back at the Mackenzie Pub, where they'll be serving up Schell's latest take on the German creation, alongside a number of other great beer and brat specials during their Bockfest celebration. Continue Reading
Saturday, February 22nd, 7pm: Crews have been working for weeks to erect an enormous downhill ice skating track in front of the Cathedral of Saint Paul for Red Bull's Crashed Ice event, and it's going to be awesome. Think short track speed skating meets snowboard cross meets some other not-boring Olympic sport.


Saturday, February 22nd: One thing you can pretty much guarantee: the weather will probably be crappy this weekend, so why not make the most of it and hit the third annual Lake Minnetonka Crappie Flop Ice Fishing Tournament. You could win sweet prizes, or, like, catch a fish!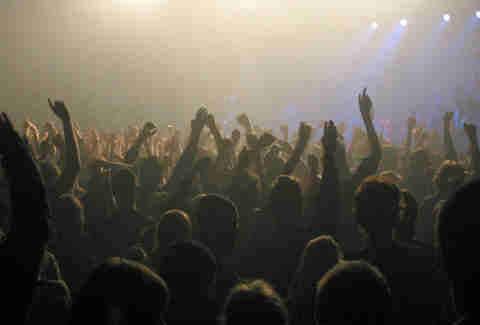 Saturday, February 22nd: After spending a day on the ice, you'll probably need a Hot Dish, and lucky for you, that's what the infamous First Avenue is calling tonight's dance party featuring tunes from local beats-slingers, and Chicago's hottest lady-DJ, T. Mixwell.

Sunday, February 23rd, 2:30-7pm: Minnesota's sweetest food event, North Coast Nosh, is back, and this year it's hosted by the American Swedish Institute, so in addition to eats/suds from local restaurants and brewers, you should expect things like Krumkake and... *SIGH* Lutefisk. Score tickets here!