Minneapolis Event of the Week
Saturday, January 18th: Unlimited samples of over 150 beers (Surly, Deschutes, New Belgium, etc.), a commemorative pint glass, plus a selection of sweet street food, and all you gotta do is head to St. Cloud for their Craft Brewing Tour.
Recommended Video
This Chinese Festival Is Like 'Frozen' Come to Life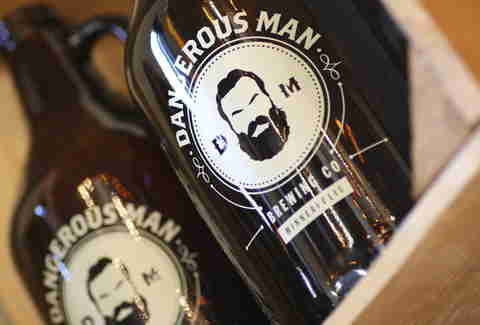 Friday, January 17th, 7p: To celebrate their 1st anniversary, Dangerous Man Brewing is hosting a dance party, with DJ Dudley D, food from Lulu's Street Food, a live screen-printing of their limited release anniversary shirts, and presumably, dancing.
Continue Reading
Friday, January 17th: Hit the Pig & Fiddle for a chance to try the first-ever firkin of Lake Monster's cask-conditioned Empty Rowboat IPA, or sample some that's been dry-hopped with Citra hops right in the cask. Oh, and meet the brewers. 

Starts Saturday, January 18th: Ever wondered what it'd be like to see Disney Princesses stuck in some naughty predicaments? Eww... you have?! Well, you should probably keep it to yourself AND check out Gamut's new Beauties Behaving Badly exhibit.



Ongoing: Sweet sushi-slinger Origami Uptown is dropping a new menu of not-just-sushi items, including marinated yellow fin tuna w/ grated mountain yam, yakisoba w/ fried tofu & Asian mushrooms, and Kalbi beef shortribs.