Minneapolis Event of the Week
Saturday, January 25th: The crew at Beer Dabbler's Winter Carnival 2014 -- Minnesota's biggest outdoor beer festival -- is taking over the midway at the State Fairgrounds with live music, street food, and over 150 kinds of (presumably really, really cold) craft suds, including exclusive barrel-aged beers from Indeed, Fulton, Ballast Point, etc.
Thursday, January 23rd, 730pm: The Walker Cinema's hosting a night of B-Movie Bingo, featuring Samurai Cop -- a hilariously terrible action flick that's probably never been seen in theaters -- which they're mining for cliches and putting on game cards.  Continue Reading
Saturday, January 25, 630pm: The Roy Wilkins auditorium is in for come Winter Carnage: a roller derby double-header between teams of alluring lady skaters that starts when the Atomic Bombshells face the Garda Belts.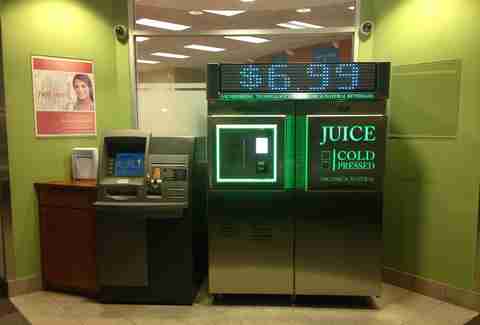 Ongoing: A former St. Paul college student's deployed the first of what he hopes will be a shton of Juice Cold Pressed machines in the Retek Building skyways. It pours next-level "Red" or "Green" juice by the oz. -- just bring your own container.