Minneapolis Event of the Week
All weekend, the Minneapolis Tattoo Arts Convention is posting up in the Hyatt Regency, where it's celebrating badass body art with contests (best sleeve, etc.), appearances by famed tattoo artists, and shows by local troupe Black Hearts Burlesque, fire-eater Marlo Marquise, and people who, instead of inking their skin, use it to hang from hooks.
Thursday, January 9th: After a (very) brief hiatus last week, Marvel Bar's back with a Winter weather-appropriate, and limited-time-only menu of steaming drinks they're calling Boiler Bar -- it's a mix of old and new hot 'tails that includes a shochu and hot water combo served w/ a side of Japanese bar snacks. Continue Reading
Thursday, January 9th: The largest exhibition to date (almost 300 pieces!) dedicated to the dude who did the famed Spoonbridge and Cherry sculpture outside the Walker is coming to a close inside it. See it before it's gone!


Saturday, January 11th: The Mankato Craft Beer Expo is filling the Verizon Wireless Center from 2-6p with dozens of local/national craft suds, giving out commemorative glasses, and holding classes on things like food pairing, home-brewing, and beer history, the latter of which you'll spend most of the afternoon making of the former.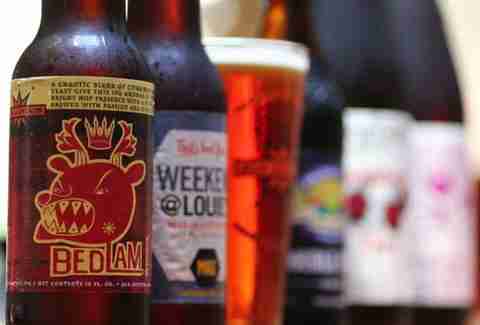 Saturday, January 11th: Prefer suds that do good instead of just tasting that way? Then hit the Solar Arts Building from 5-8p for Hops For Hunger, which'll put your beer money to better use than, say, you.