A bowling block party, a Beer Run, and brand-new mini golf
Minneapolis Saturday, May 24th, 11am: 612 is hosting a Beer Run: a 5K dash and after-party, which is cool, 'cause beer has to have some electrolytes in it, right? Well, I'm sure they will have water, too.
Saturday, May 24th, 3pm: MSP's most beloved bowling alley is getting the Summer started off right, so get your friends together for some live tunes, imbibing, and a few frames at Memory Lanes Block Party. Continue Reading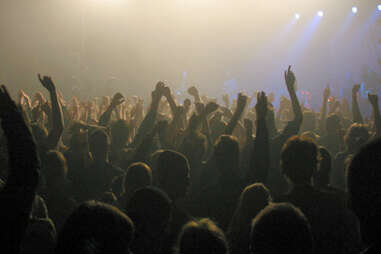 Sunday, May 25th, 11am: We know you usually only listen to Brother Ali... and maybe some P.O.S., but tickets to Soundset w/ 2 Chainz, Nas, and Wiz Khalifa are still available, so cop some, here.
Sunday, May 25th, 10am: It's opening weekend at Walker Mini Golf (!), and a whole slew of artists have teamed up to make an all-new, extravagant mini golf course at the Walker Sculpture Garden.


All weekend: In case you missed it, Canterbury Park just opened up... and we've finally had some some sunshine, so you should probably go play the ponies, 'cause even if you don't win, they're giving away free golf balls and Mystic Lake golf packages.