An epic beer fest, dollar drinks, and a Grand Old Day
Minneapolis Event of the Week
Saturday, May 31st, 5-9pm: The City Pages Beer Festival is 22 years-running and trust us, it just keeps getting better with age: count on lots of great food trucks, tons of beer vendors, and of course, a mechanical bull if you want to empty your stomach before going back for more beer and food.
Friday, May 30th, 7-10:30pm: Ever had a beer with an enormous, stuffed moose? No? Then it's time to hit the Bell Museum of Natural History, a weird place where The Bell Social is offering up live music, food, and lots of taxidermy. Continue Reading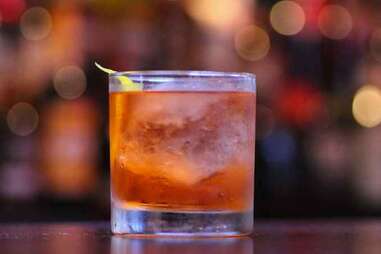 Saturday, May 31st, 8pm: Bar Fly has a killer line-up of DJs and drink specials all night at their Black Light Fest, which is the place to be if you're into glow-in-the-dark body paint... or if you'll put up with it for dollar drinks (until 10pm).


Saturday, May 31st: This weekend, Open Streets is hitting North Minneapolis, so grab your bike or rollerblades, or whatever, and enjoy the surreal experience of cruising down the middle of usually busy roads, then when that gets old, grab something delicious from one of the many food trucks parked on 'em.
Sunday, June 1st: The largest one-day festival in the Midwest, St. Paul's Grand Old Day, is bringing you dozens of the Twin Cities' favorite bands, 150 different food vendors, and something the Timberwolves never get: a chance to play in May, thanks to their interactive "Sports District".