Does Your Twin Cities Suburb Suck? An Investigation.
We love suburbs! Without them all those people would be taking up space in our beautiful urban stomping grounds. That said, there's a reason we don't live in them, mainly because we suspect that they all kinda suck. Here's why:
Anything touching Lake Minnetonka
If, in theory, you were gifted a house on the lake for free and still couldn't afford to live in it for a year based solely on the property taxes, your suburb sucks.

Anything in a city surrounding Lake Minnetonka that doesn't touch Lake Minnetonka
Double edged sword son… because really, what's the point?
Shakopee
Really good at: casinos and amusement parks. Really bad at: being close to anything else worthwhile.

White Bear Lake
At least with Lake Minnetonka property taxes you're getting a lake with actual water in it.
Woodbury
They say Reno, NV is so close to hell you can see Sparks, NV… same thing for Woodbury, MN, if only the state of Wisconsin had some sort of hellfire connotation.
Stillwater
So close to hell you can see Wisconsin AND Jessica Lange's house… AND your school mascot is a silly pony.
Maplewood
When all you can see is Woodbury and East St. Paul, maybe you might actually be in hell.

Cottage Grove
Seann William Scott may be one of the more embarrassing Minnesota-born celebs, so what does it say about his hometown that he got the 'eff outta dodge the moment he got his diploma?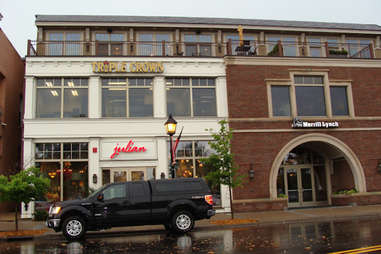 Wayzata
What evil must lurk beneath a suburb that drove Brenda and Brandon Walsh away to Beverly Hills only to pronounce the name of said suburb wrong?

Plymouth
Wayzata school district is only ingloriously surrounded by 394, 494, 94, and 169 instead of actual nice things like lakes and country clubs.

Maple Grove
One of the fastest growing Twin Cities suburbs, most likely only because not everyone who wanted to live close to Wayzata could fit in Plymouth.
Burnsville
We would have different feelings about Burnsville had Lindsey Vonn stayed.

Eden Prairie
The only explanation for the growth of EP is that everyone who came from outside the area to eat at the Bilimbi Bay back in the day got lost driving through that ungodly serpentine series of cloverleafs and roundabouts, couldn't figure out how to get out, and eventually said "screw it" and bought a three bedroom, two bathroom walkout.
Osseo
Nobody even knows where you are and YOU'RE LITERALLY RIGHT THERE IN THE MIDDLE OF ALL THE OTHER SUBURBS.

Bloomington
Legend tells of the glorious "Bloomington strip," which as near as we can tell must just be a reference to one of the runways at MSP International Airport.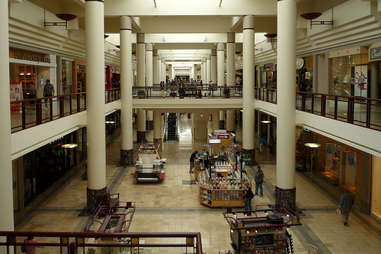 Roseville
When the primary thing you're known for is your mildly nice mall that shares your name, it doesn't bode well.

Anoka
It's not even nice to make fun of Anoka for being so far away from actual civilization, rather it's time we send out a search party to make sure they're all still alive up there.

Edina
We're not even going to sugar coat this, everyone who isn't from Edina thinks Edina sucks.

Golden Valley*
*contains no actual gold and, really, no actual valley
Sign up here for our daily MSP email and be the first to get all the food/drink/fun the Twin Cities have to offer.