There's still a month of winter left, and even if you're saving all your (currently quite literally) cold, hard cash for the warmer seasons, there's still a ton of ways to squeeze some completely gratis fun out of the next few weeks...
 
While you can always dish out the dough and go to a fancy indoor rink, your best bet is to check out the many free (and spacious!) outdoor ice havens available throughout the city, provided for free by Mother Nature. Click here to check out a map of all the rinks located in the city, and while you're at it, you can check out their overall quality, too.
The Olympic Stadium may have gained its popularity for being the tallest inclined building in the world (!), but what happens at the ground level is where the party's at. Up until March 8th, you'll find everything from Bavarian curling to live DJs to skating in a heated ring, and -- added bonus -- if you swing by the Exalto Park Kiosk and present your OPUS card, you'll get a free access pass to a tower ride. For information on the schedule of events check out its website.
If there's one night a year when you pull an all-nighter and not have to worry about catching the last Metro, it's New Year's. If there are two, the second is Nuit Blanche. With the public transit free to use and open 24/7, you can enjoy this glorious night on Saturday, February 28th by taking part in over 200 (mainly free) activities taking place throughout the city. To get the full schedule, locations, and list of activities on the go, download the free app here.
It's one of the largest winter festivals in the world, and it takes over the heart of the city to transform it into an illuminated mini village that showcases the artistic and eclectic sides of Montreal. You can take part in a myriad of activities including zip-lining, watching free musical shows, riding on the infamous, multicoloured, 110m incline slide, taking a spin on the Ferris wheel, and more. With a focus on the culinary by day, you can also enjoy the free Festival of Quebec Cheeses, where you can sample a wide selection of cheeses, as well as meet some of Quebec's renowned curd-makers.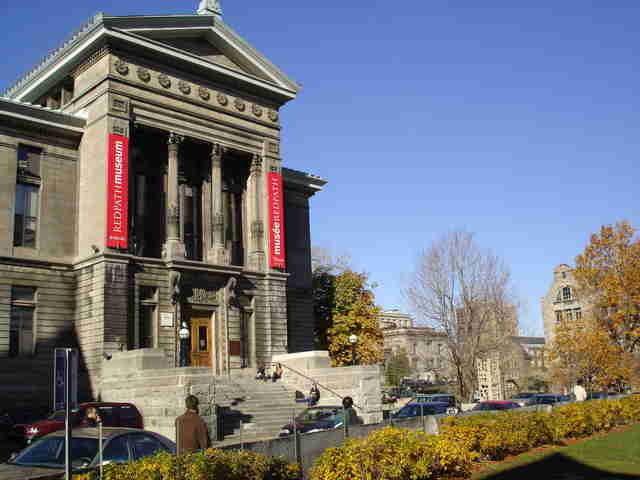 5. Head to some museums
With free daily admission, hit up one of Canada's oldest museums (which should really be an exhibit itself) and explore the cultural artifacts, minerals, and ancient organisms featured at the Redpath. If minerals and ancient organisms aren't your thing (who are you?!), you can always get your artistic dose of agriculture at the Canadian Centre of Architecture that's open free every Thursday after 5:30pm. Then, there're always the free activities at the Montreal Museum of Fine Arts. And the McCord is free after 5pm on Wednesdays.
6. Go tube sledding/tobogganing at Mount Royal
Get your long johns and snow pants out of storage this winter and enjoy the free experience of sledding in the spacious wintery land known as Mount Royal Park.
If you're a yoga enthusiast and don't mind doing a little Downward-Facing Dog in the wintery outdoors, then you're always welcome to check out the free outdoor yoga featured at La Fontaine Park. Up until March 7th, every Saturday morning at 10:30am, get an hourly lesson of Yoga Neige for the price of only a teeny amount of dignity. All that's requested is that you bring your own yoga mat, warm clothing (obviously), and your brave self.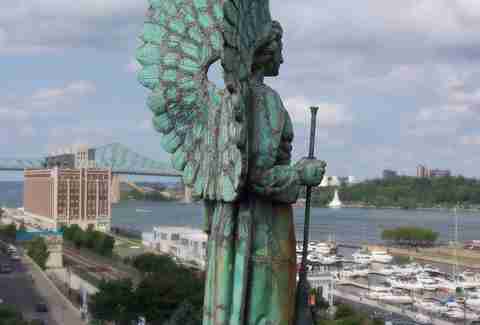 8. Take in a one-of-a-kind concert
You can head to the Old Port for a free concert on Sunday March 8th, which apparently uses instruments like train and boat whistles, along with "other urban instruments tucked away in Montréal's port."