Shutterstock
Shutterstock
Yes, we know Montreal is better than Toronto. It's just simple maths. But did you also know that Montreal is better than every other city in North America? Maybe even the world? Because we can prove that with some pretty simple maths (and rigorously conducted studies carried out by people other than us), too.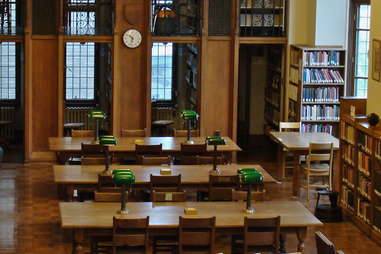 2. Best at speaking French
Ooh la la, Montreal is the largest French-speaking city in North America and second largest in the world after Paris. Yeah, we're sexy like that.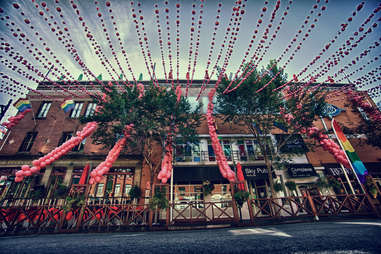 3. Best at being GLBTQ-friendly
Canada was the fourth country to legalize gay marriage and the first outside Europe. Being awesome just comes naturally to us (looking at you, US of A) and it's no accident Montreal has the largest gay village in North America. We're pretty gay.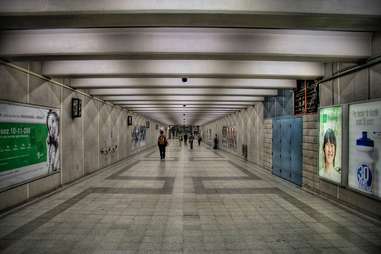 4. Best at never seeing the light of day
Montreal is home to the largest underground city in the world. Called RÉSO, this intricate 33km pathway of tunnels connects many office towers, shopping malls, metro stations, museums, universities, hotels, and show spaces together in the Downtown area, allowing you to stay warm in the winter or cool down during sticky summer days.
6. Best at wasting life, stuck behind a wheel
We're Canada's No.1 congested city! In the past year, you've spent the equivalent of a full working week captive in your moving prison of steel. Congrats!
Join the religion of the oldest professional hockey team in the world. The Habs won more Stanley Cups than any other franchise... just none in the past 20 years. Keep on cheering!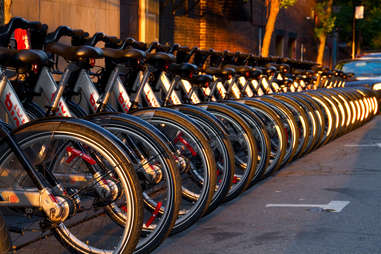 With almost 600km of bike paths, a pioneer public bike sharing system called Bixi, and a vibrant bike culture, we've got nothing to envy to a Copenhagen or Amsterdam. Oh right, expect for our hilly topography, bike lanes designed as an afterthought, and uh, four months of real winter.