10 reasons, not including Rob Ford, why Montreal is better than Toronto
Katherine Sehl / Flickr user elPadawan
Katherine Sehl / Flickr user elPadawan
Sure, sure, sure. This war's been waged a thousand times, but we found 10 reasons why Montreal trumps the "t-dot" (which is a stupid name, btw) and we didn't even have to use low-blow examples like Rob Ford, Toronto's "sports" teams, or that shining moment when former mayor Mel Lastman called in the military that time it SNOWED IN THE WINTER.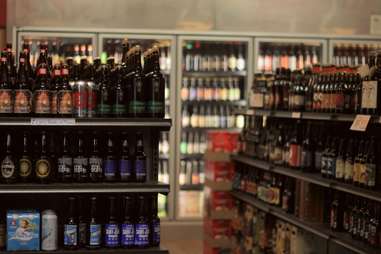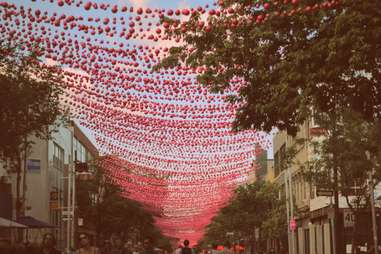 5. Fun isn't illegal in Montreal.
This is not hyperbole. Montrealers are often found frolicking joyously in parks whilst flying kites, having civilized outdoor dinner parties wherein alcohol is consumed, or joining a hippie drum circle on the side of the mountain. All of the above are literally illegal in Toronto. Toronto has a problem with fun (for those too lazy to follow that link, it's a Toronto newspaper describing how the city's denizens have to go to Montreal to have anything resembling a good time).
6. All the best parties happen in Montreal.
People from around the world come to Montreal for the Jazz Fest, Osheaga, Just For Laughs, Igloofest, etc., or to just take in Montreal's famously awesome nightlife scene.
7. Montreal has a mountain
Sure it ain't no Mt. Everest, but at least our mountain isn't made of garbage (Chinguacousy Hill, I'm looking at you), and it means we have way better snow sports.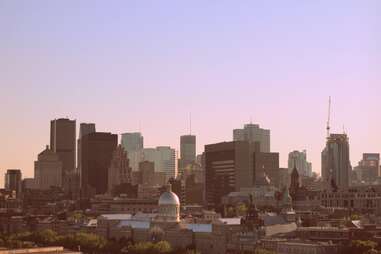 8. The cost of living will cost you almost nothing.
Montrealers live in beautiful, penthouse-sized apartments with large balconies, and it costs them what a Torontonian pays for their monthly subway pass. And talking of the subway...
9. Montreal's award-winning metro system actually makes sense.
Who in the hell designed Toronto's subway system? The impractical waste of money that is called the TTC basically amounts to a straight line running through a narrow "U" shape. And a monthly pass costs about twice as much as one in Montreal.
10. Montreal isn't a sprawling suburban wasteland.
The Greater Toronto Area is where Torontonians who have given up on life go move into cookie-cutter houses and burden themselves with the worst commute in North America.