Montreal Event of the Week
A Halloween party's a Halloween party, but not every Halloween party goes down in a "Satosphere". That's why you should party at the SAT's psychedelic dome-lit Halloween throw-down. Trippiness is promised, but don't take their word for it -- watch the promo videos and RSVP here.
Thursday, October 31st: Start your 'ween at the creepy old haunted Barfly and head up the mountain for a creepy tour experience of haunted Montreal. Sights of skeletons tobogganing in coffins have been reported. Sign up here Continue Reading
Thursday, October 31st: Head over to Cabaret du Mile End's Halloween Magic Costume Dance party where you can expect to find live music, freaky artist bazaars, and magic. Experience the magic of the internet by clicking here.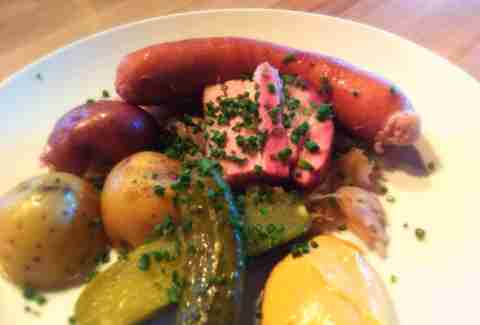 Saturday, November 2nd: The greatest Weezer cover band, (which, let's face facts, may well be better than Weezer themselves at this point), will be doing things Halloween-style at Il Motore. "The Good Life" awaits, so get tickets now.
Sunday, November 3rd: Get your karaoke on at Abreuvoir bar's Sunday Soirée Karaoké, and chow down on their smoked meat in between songs, therefore keeping your mouth occupied the smart way. Click here for more