As you already know, dating in Nashville is unique (to say the least). But one thing that's the same everywhere is that nobody wants to worry about their wallet -- so here are 12 Nashville dates that'll help you do just that, without compromising on the romance.
1. Hit a Nashville Sounds game
Okay so, the cheapest seats are $11 per ticket -- buuuut, you can get day-of grass tickets for just $7 a pop per their website. And they always have deals going to fill the seats. And if you haven't been yet this season, then you haven't seen their new stadium downtown. For a particularly romantic date, go on a Friday night when they have a firework show after the game.
2. Go on a full-moon bike ride
There are several groups around Nashville that go on organized full-moon bike rides. You can join one of those or go on your own crazy-romantic adventure through one of the many beautiful parks in Nashville. And if you don't have a bike, you can rent one of the Nashville B-cycle bikes for just $5 (with re-docking every hour).
3. Movie in the park
Especially throughout the summer, Nashville has several movie in the park options and most of them are free. You can also plan to pick up dinner from a local Nashville food truck parked nearby to enjoy with your flick.

You can't really beat a good trivia night and Jackalope has one of the best in the city. You can impress your date with your scarily profound trivia knowledge while simultaneously drinking amazing beer for just $5.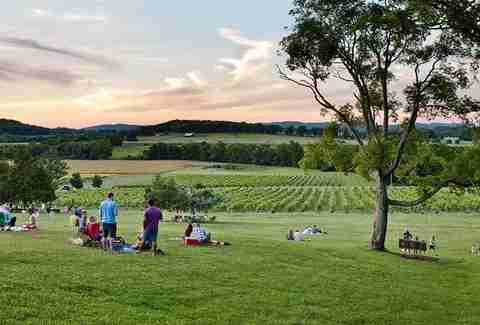 This is just a decent date idea, period. The wine tasting is optional. It's actually free to roam the vineyard's grounds and it's one of the most beautiful spots to have a picnic in the Nashville area. We suggest going on a nice day and preferably on the weekend when they have live music.

Avoid the masses of teenagers congregating outside of other movie theaters and take your date to the Belcourt Theatre in Hillsboro Village. This theater shows a nice plethora of foreign, independent, and classic movies so you're sure to find something that you both like. To sweeten the deal, the Belcourt has Yazoo beer on tap and locally made candy for sale.
If you're looking to dance the night away at a venue that's just a bit more exciting than the rest, you can't go wrong at the 5 Spot's monthly "Queer Dance Party." It's only $1 per person to get in which leaves plenty of money left over for drinks. And you can't leave the party without getting a picture with your date at the famous QDP photo booth (props included).

Looking for a relaxed night of comedy with your date? Look no further than Zanies Home Grown Comedy night where local comedians take the stage. With a cover of only $4, there's money left over for drinks and appetizers.

If you're looking to impress your date with a night of the arts then look no further than Nashville's First Saturday Art Crawl. For one night a month, all of the art galleries in Nashville offer free admission, including the Frist. Afterwards, you can hit up one of the bars on Lower Broadway for drinks and live music.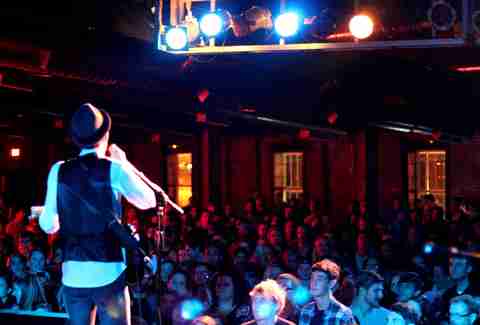 11. You can't go wrong with laser tag!
Remember: be nice and let your date win. Or don't, and rigorously test your relationship. Either way, you really just can't go wrong some good ol' laser tag. Laser Quest downtown is a good starting point.

From swing dancing to the cha cha, Dance World of Nashville pretty much covers it all.
Sign up here for our daily Nashville email and be the first to get all the food/drink/fun the Music City has to offer.