They say music is the food of love, so Nashville -- being Music City -- by all accounts ought to be more romantic than Paris during a freak downpour of The Notebook DVDs. And weirdly enough, it kind of is. This city has a long list of great date spots to choose from, and these are the best ones wherever you are.
East Nashville
Holland House Bar & Refuge (address and info)
If you're looking for a classy spot to impress your date, we all know that Holland House will not disappoint. It has a long list of fancy drink and dinner items that can be shared or kept just to yourself. Depending on your mood, you can sit outside on the patio surrounded by twinkling lights or inside under dimly lit crystal chandeliers.
SoBro
Hatch Show Print (address and info)
If you've been in Nashville for more than an hour then you've seen at least a few Hatch Show Prints around the city. What many don't realize, however, is that the place has been producing prints for well over 100 years and so many of the originals can be seen and purchased at the shop on 5th Avenue. So take your date and browse some of the prints from over the years.
Germantown
Rolf & Daughters (address and info)
If we're being honest, everything about Germantown is romantic but Rolf & Daughters wins the trophy for best date spot in this 'hood. This New American-style resto has a fun and relaxed vibe, while still having creative drink & dinner menus.
Sylvan Park
Bobbie's Dairy Dip (address and info)
Bobbie's Dairy Dip is a Nashville original and yet too many people have never been. If your date is one of these sad people, we suggest taking them to Bobbie's ASAP. This is the perfect date spot for when you want to keep things casual and fun (while simultaneously enjoying a great burger with an ice cream shake).

8th Avenue South
Zanies Comedy Club (address and info)
A good sense of humor is an important quality to have in a partner. So take 'em to Zanies for a good time and to secretly find out if they laugh at all the same dumb jokes that you do.
Downtown
Capitol Grille (address and info)
The Capitol Grille, nestled inside the ever-classy Hermitage Hotel, is the quintessential date spot. Its beautiful decor, friendly waitstaff, and delicious Southern food are sure to make for a memorable evening.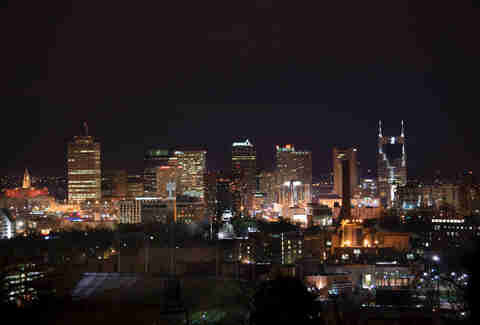 West End
Love Circle
The name of this little spot pretty much says it all. Grab a bottle of wine (or a six-pack if that's your date's preference) and make your way up to Love Circle for a unique date spot and a great view of the Nashville skyline.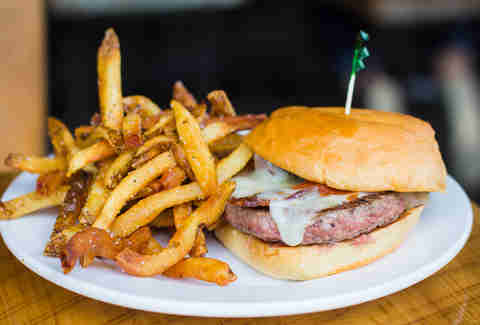 12South
Burger Up (address and info)
Who say's a burger joint won't impress your partner? We happen to think that Burger Up in 12South makes a pretty wonderful date spot. The burgers and fries are easily some of the best in town, and there's a surprisingly long list of salads if anyone doesn't want to look too gluttonous for some reason.
Green Hills
Bluebird Cafe (address and info)
There's never a shortage of great music playing at the Bluebird, and for this reason it makes a great spot for a casual and relaxed twosome. Enjoy a nice cold beer while listening to some good music from classic country singers and some new up-and-coming artists.
Berry Hill
Black Abbey Brewing (address and info)
Assuming both you and your date are beer lovers, Black Abbey Brewing makes a great date spot. You can take a tour of the brewery to see how it's all made and then relax, chatting, in the Fellowship Hall while drinking a free pint.
The Gulch
Moto Cucina (address and info)
Something about Italian food just sets the scene for a great date, especially when that Italian food is from Moto. This hip Italian restaurant is located in an old warehouse that was formerly a mechanic's shop which gives it a rustic, romantic vibe. And if your date is a wine lover, they will be particularly pleased with Moto's long list of over 250 different kinds of vino.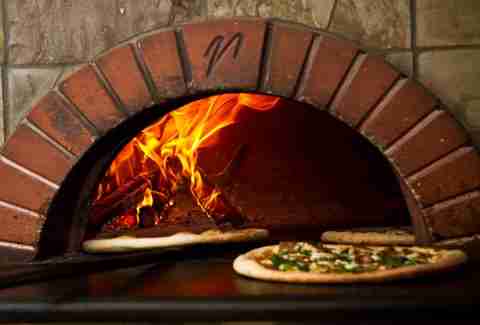 Edgehill
Bella Napoli (address and info)
Cozy up next to the wood-burning brick oven where you can see your pizza being baked fresh over the fire. You'll want to order a couple glasses of wine to sip and some calamari to eat for while you wait.
The Nations
Cool Stuff Weird Things (address and info)
If your date is into unique and, well, just really odd stuff, the Cool Stuff Weird Things shop would be a good place to take them for a browse. There's a seemingly endless supply of random stuff in the store. Maybe you'll even pick up a unique gift to commemorate your date.

Midtown
Patterson House (address and info)
This speakeasy-style cocktail bar is the perfect spot if you're looking for a quiet and romantic corner to enjoy a few drinks with your date. You can tuck yourselves away in one of the dark booths and chat while sipping on bacon-flavored cocktails. One of the house rules at the Patterson House, however, is that men must refrain from introducing themselves to women. So, unless you go with a date in hand, you won't be picking one up there.
West Nashville
Climb Nashville (address and info)
If you're looking for a fun date spot that's on the physical side then we suggest Climb Nashville. Indoor rock climbing can be enjoyed by even the most novice of climbers and will double as a way to see your date's more competitive side. Plus, Climb Nashville often has events in the evening where it partners with local breweries and musicians.
Sign up here for our daily Nashville email and be the first to get all the food/drink/fun the Music City has to offer.
Previous Venue
Next Venue
Venue Description
1. Rolf & Daughters
700 Taylor St, Nashville, TN 37208
Housed in a converted factory building, Rolf & Daughters might serve simple, hearty dishes best described as peasant fare, but the mustachioed restaurant staff, along with a brick, glass, and iron-clad atmosphere, make for a sleek dining experience. The menu might features lesser-used ingredients, but all of the entrees -- like the longfin squid with green apple, the sweet potato pasta, or the squid ink campanelle -- are all familiar to the palette and comforting at first bite.