Nashvillians are proud of their city, and rightly so -- but nobody, and no city, is perfect. Even Music City has its fair share of problems; in fact, it has precisely 99 of them...
1. The future public transit system, whichever side you're on
2. Injury law commercials
3. The Titans since Fisher left
4. The new Sounds logo
5. The pollen count
6. Natives being told they're "rare"
7. The fact that that's true
8. Tearing down historic Music Row property to build luxury hotels and condos
9. Apparently, our scariest defense is Ben Folds
10. Lack of late-night places besides bad strip clubs
11. No hats in MStreet, but douchebags are okay
12. Conjoined twin housing
13. Green Hills Mall dress code (implied)
14. Church traffic
15. Church traffic cones
16. Aggressive church traffic cops
17. Knowing how much cops are paid to conduct church traffic
18. The SoBro debate
19. You didn't get nominated for a Grammy AGAIN
20. You can't tell if you're more pissed about being on Lower Broad or that Affliction and Ed Hardy seem to still be in business
21. Conversations that start "Wanna come to my EP release?"
22. Conversation that end "We should write sometime".
23. Bus drivers aim for potholes
24. Vanderbilt parent's weekend
25. Hillsboro Rd will always be two lanes, even after we have flying cars
26. Realizing you can't afford property in a sketchy neighborhood
27. Despite Private Lives of Nashville Wives and Crazy Hearts, people still come up to you and say they're in talks for a reality show. And they're dead serious.
28. Briley Pkwy construction that started in 1986 and still hasn't finished
29. Traffic check-in points on social media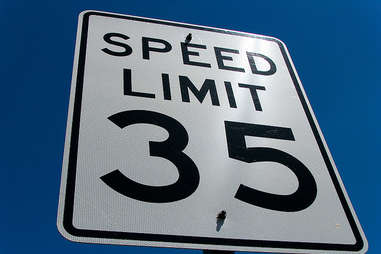 30. Belle Meade cops pulling you over for going 35.5 mph in a 35 zone
31. We still mourn Starwood
32. Nashville lawmakers implement a 10ft rule, because in a strip club, 3ft is just too close
33. Instead, they go to massage parlors in Green Hills. Or did.
34. Or they go to Bordeaux for escorts because Dickerson Pike is too main stream
35. Schools close for excessive rain, not snow
36. Snowbird, it's a love-hate relationship
37. TMZ opened an office here to "cover" breaking "news". Like drunk songwriters in bars.
38. Bull crap celebrity sightings
39. Those who still believe Johnny Depp is moving to town
40. We tore Starwood down right before the festival craze hit and have replaced it with nothing
41. No Uber/Lyft drivers live here or have any idea where anything is
42. CMA Fest and having to avoid Downtown like the plague the entire week
43. The Nashville fairgrounds haven't had an update since 1938
44. Instead, Santa's Pub is the biggest draw to the neighborhood
45. Nashville, where malls go to die
46. Cicadas
47. Country rap
48. Taylor left country music
49. NashVegas
50. People who say NashVegas
51. People who say Nashville's the new LA
52. People who say Nashville is Austin 10 years ago
53. A food festival that costs a month's rent
54. Horse-drawn carriages still hauling tourists through the most congested areas of Downtown
55. Paddleboarding/swimming in the Cumberland
56. In 20 years, we will still have Eddie George's picture on the Titans' stadium
57. Our only championship that anyone can remember is Vandy baseball
58. There isn't a Bushwacker cleanse
59. Sunday Funday is one day a week
60. Google Fiber still isn't here
61. Unless you have bored kids in the summer, your likelihood of seeing the zoo is attending a beer festival there
62. Parking Downtown
63. Paying for parking Downtown to take your visiting relatives down Broadway
64. Building more high-rises in order to sell 34% occupancy
65. Nashville International-by-way-of-a-connection Airport
66. That massive hole between Broadway and West End that no one seems to want to claim anymore
67. The more microbreweries that open in Nashville, the more your beer order gets judged at the bar
68. Costume 5ks
69. Tourists on Segways or Pedal Taverns or crosswalks or walking in general
70. Our first encounter with hot chicken is more recent than we'd like to admit
71. Most of us don't know the name of the Demonbreun roundabout statue
72. "Who farted at the orgy?" seemed more appropriate than learning the real name
73. The Hot/Crazy Women and the Hot/Broke Men Matrix from that Franklin lawyer on YouTube perfectly explains dating an aspiring musician
74. Boxers in skinny jeans
75. Rooting for The Titans? Hahaha.
76. Instead of their number, you received a free download to their new song on iTunes
77. And an invitation to their EP release
78. People who refuse to cross the river to the East side
79. When you realize the only CDs you have left in your car are your own
80. Lack of bottomless mimosa brunches
81. Name-dropping songwriters
82. Name-dropping the major artist whose record you just got a cut on
83. Name-dropping your roommate who's a backup musician for a major artist
84. Name-dropping chefs is the new name-dropping major artists
85. Your career is never going as well as the artist who just updated their Facebook page for the fourth time today
86. Tour buses show homes country artists USED to live in
87. Music venues not being open the day after you left your credit card at the bar, or the next three days
88. East siders who refuse to cross the river to the rest of Nashville
89. Those in both parties who couldn't tell you which river it is
90. Or those who are confused about the whole river thing because it's a bridge they refuse to cross
91. Politely awful drivers, like stopping in the middle of four lanes to let that old woman make a left turn out of McDonald's.
92. Saying "bless their heart" instead of what we all know you mean
93. Hating any Nashville-themed reality show, but loving a Nashville-themed soap opera
94. But then hating on the lack of reality it portrays
95. Like Gunnar Scott's first royalty check
96. Traffic is already bad and we have no clue how the million more people moving here by 2040 are going to get to work
97. The difference is slight between the apocalypse and a snow flurry
98. But there are tornado clouds funneling and you're carrying on with your day
99. Another threat to Printer's Alley and we'll call Ben Folds on you
Sign up here for our daily Nashville email and be the first to get all the food/drink/fun the Music City has to offer.