One of the underappreciated aspects about living in Nashville is that we have three major interstates crossing within a mile of each other in the middle of our city. This means that during the moment that Music City isn't one big parking lot, it's a major hub of travel -- and it's easy to get out of town when things start to feel a little crowded. Here are 10 fantastic spots to hit the road when the wanderlust strikes:
Sewanee, TN
Distance from Nashville: 93 miles southeast; 1.5-hour drive
Why it made our list: Best known as the home of The University of the South, this sleepy little college town offers all the amenities you'd expect or need for a relaxing weekend getaway. Within the cozy setting of University Ave are art galleries, a small movie theater, several restaurant and pubs, and even an extremely challenging nine-hole golf course with breathtaking views of the surrounding valleys.
Pro tip: The small bar at the Sewanee Inn serves excellent cocktails that you can carry onto the back porch to watch golfers hack up hole No. 8.
Chattanooga, TN
Distance from Nashville: 133 miles southeast; two-hour drive
Why it made our list: Not only is there an IMAX theater and popular aquarium, but Chattanooga's got a seriously burgeoning food and drink scene. Also, if you're into it, you can't go wrong with a hike along the `Noog's many urban greenway trails.
Pro tip: While it might sound cool to sleep in a real railcar at the famous Chattanooga Choo Choo Hotel, those steel boxes can turn into ovens during the warmer months. Get an interior room instead.
Mentone, AL
Distance from Nashville: 156 miles southeast; 2.5-hour drive
Why it made our list: Maybe you've been to Lookout Mountain in Chattanooga, but you have to travel south to Alabama to find this hidden jewel on the western brow of Lookout Mountain. Home to America's southernmost ski resort, Mentone is a four season destination for those seeking hiking and camping diversions or just a little peace and quiet to finish up that book that's been lingering on your Kindle.
Pro tip: Don't get too excited about that ski resort. The "snow" is generally man-made and the runs are short and gentle. Beginners love it, though!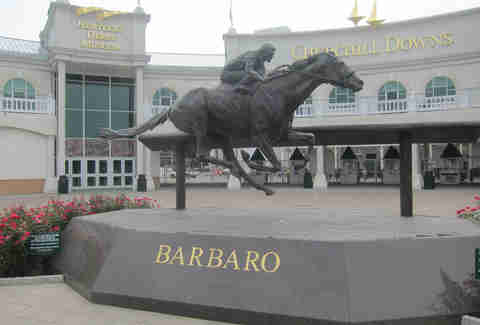 Distance from Nashville: 179 miles north; three-hour drive
Why it made our list: Louisville is about more than just horses and bourbon. (But do avail yourself of both with visits to Churchill Downs if it's running and any of the many excellent brown liquor bars in town!) The food scene in The 'Ville is booming with spots like 610 Magnolia, Mayan Café, Proof on Main, Hammerheads, and Seviche all worthy of addition to your eat-inerary.
Pro tip: Since Louisville runs on the Yankee Time Zone, you can drive up for a 7pm dinner reservation and still be home in time for a decent night's sleep. Just be sure to minimize your bourbon intake.
Distance from Nashville: 212 miles southwest; three-hour drive
Why it made our list: There's a reason that the Memphis Grizzlies are known for "grit and grind." Memphis is a working man's city full of unbelievable smoked meat emporiums, fascinating museums focused on rock, R&B, and soul music, and a little ranch house on Elvis Presley Blvd that used to be The King's palace.
Pro tip: Although it's in a slightly sketchy neighborhood, the Stax Museum will amaze you with the quality and quantity of amazing music that was recorded in the unassuming repurposed movie theater.
Oxford, MS
Distance from Nashville: 232 miles southwest; four-hour drive
Why it made our list: A morning spent wandering The Grove on a crisp fall day when the Ole Miss Rebels are playing football will show you why this quintessential Southern town is the center of the tailgating universe. The coeds are so amazing that they have been known to redshirt Miss Americas so that members of the same sorority could win in consecutive years. True story!
Pro tip: Chicken on a stick from the 4 Corners Chevron on the outskirts of Downtown is a late-night treat that is not to be missed. But don't eat it before the bars close. (Which is an unfortunately early hour in Oxford thanks to city ordinances.)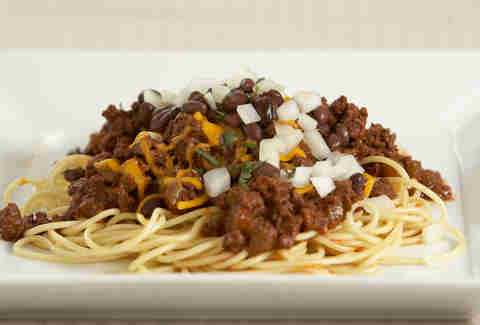 Cincinnati, OH
Distance from Nashville: 276 miles north; 4.5-hour drive
Why it made our list: What do you get when you cross generations of German heritage and a healthy slice of Southern charm? Well, for one thing you get a lot of people who love their beer. In addition to some rocking beer halls, The Queen City boasts plenty of professional sports, art galleries, and the Midwest's largest amusement park just a short drive away.
Pro tip: Cincinnati is known for its chili, curiously served atop a plate of pasta. Go ahead and order it five-way with chili, spaghetti, cheese, onions, and beans. Or six-way with a side of Tums.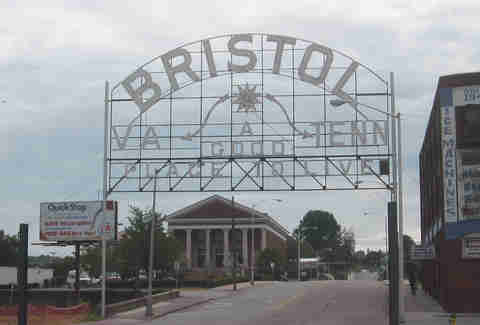 Bristol, TN/Abingdon, VA
Distance from Nashville: 293/308 miles northeast; 4.5-hour drive
Why it made our list: Nashville is known as Music City, but we're not "The Birthplace of Country Music." That honor goes to Bristol, a sleepy little town on the TN/VA border. A new museum details the genre's birth and tells the story of the 1927 Bristol Sessions that created the "Big Bang" of country music and introduced The Carter Family and Jimmie Rodgers to the rest of the world.
Pro tip: Just across the border in Virginia, the Virginia Creeper Trail offers 34 miles of protected bicycling trails through beautiful forests and quaint little towns. Bonus: it's all downhill!
Asheville, NC
Distance from Nashville: 296 miles east; 4.5-hour drive
Why it made our list: Like Nashville's slightly scruffier little brother, Asheville shares a similar love of craft beer, farm-to-table restaurants, outdoor recreation, and hipsters as we do. Except it seems to be twice as vociferous in its affections and there's only about a quarter as many people to share the bar, table, trail, or vintage clothing shops with.
Pro tip: The Biltmore Estate is a fascinating attraction to visit in any season, but if you can get there before the vibrant leaves have fallen from the trees, but after they've decorated the grounds for Xmas, you've hit the jackpot!
St. Louis, MO
Distance from Nashville: 313 miles northwest; 4.5-hour drive
Why it made our list: Similar to how Asheville is Nashville's Mini Me, St. Louis is Nashville writ large. We've got the Cumberland River. It has The Old Man. We've got Triple-A baseball. St. Louis loves its Cardinals. Nashville turned its old Union Station railroad shed into a parking lot. St. Louis turned its into a kick-ass mall/dining hall. Go visit to see what Nashville to the second power could still become.
Pro tip: If you're a fan of Italian food, drink, and culture, be sure to make a side trip to The Hill, St. Louis' traditional enclave of descendants from the Old Country, and get some frozen custard at Ted Drewes to enjoy while you take a passeggiata along the neighborhood's streets.
Sign up here for our daily Nashville email and be the first to get all the food/drink/fun the Music City has to offer.