Nashville vs. Memphis. It's a dance as old as time itself, and quite frankly these days it's less a bitter rivalry and more a gentle baby-back ribbing every now and then. But as much as Tennessee's two greatest metro's try to get along (and they feel the same way), there are a few things about the Bluff City that just don't compute in the minds of Nashvillians, and these are them:
1. You call Gus's chicken "spicy"
Hahahaha... that's just adorable. If you want some hot chicken, come on up to Nashville.
2. For some reason, you keep reelecting Fords
Corruption, bribery, extortion, and firing a pistol out of the sunroof of his Mercedes at a trucker (seriously) weren't enough for you to retire various members of the Ford family from politics. We have to respect your spirit of forgiveness, but still...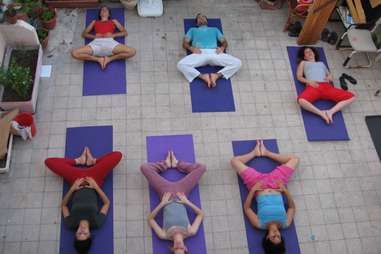 3. You have "residents" who won't travel inside the I-240 loop
Folks who live in Germantown still call themselves Memphians, but with easy access to Whole Foods and plenty of yoga studios and smoothie shops, many of them won't come Downtown unless they can land their helicopters on the roof of the Peabody.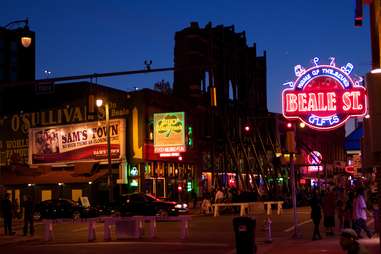 4. You have metal detectors on Beale Street?!
We hosted 50,000 gun-toting conventioneers during the recent NRA gathering at the Music City Center -- but we never thought about setting up a damn TSA checkpoint at the end of our main tourist drag to wand each of them. That's cold blooded.
5. All that weird stuff in the Pink Palace
Clearly whoever curates the collections in this wildly eclectic museum has fallen off their ADHD meds. It's like somebody shopped at crazy old lady estate sales for generations and stored them all in one place.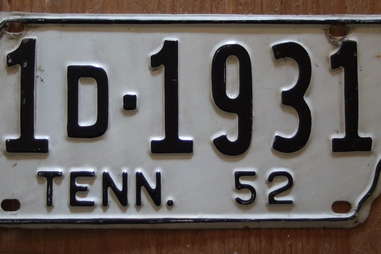 6. You clearly have population envy
We know it really chafed when they changed the Tennessee license plates to remove your "1" as the first digit for being the most populous county. But seriously, calm down.
7. You literally turned a pyramid into a sporting goods store
In Egypt, they're one of the Seven Wonders of the World. In Memphis, they're a Bass Pro Shop. What, Hooters wasn't available?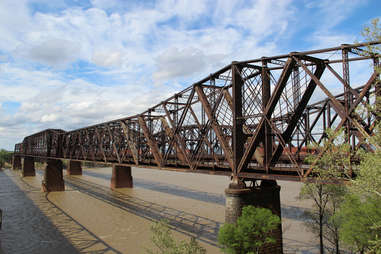 8. You glorify a dirty river and a muddy island
The Old Man. The Mighty Mississip. The Big Muddy. It's not like it starts or ends in Memphis. Like many tourists, it just tries to get to New Orleans as quickly as it can.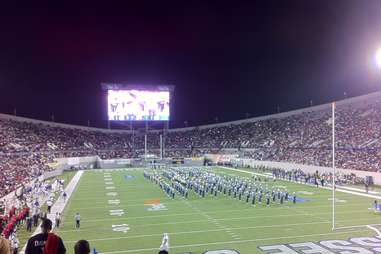 9. You refuse to acknowledge your status as the capital of Mississippi
When Ole Miss used to draw more fans to its home games played in the Liberty Bowl than the Memphis Tigers do now, that should tell you something.
10. How the hell did you get an Ikea before we did?
We'll make you a deal: let us shop in your Ikea, and we'll help you figure out the baffling pictogram instructions.
11. You still patronize Rendezvous when there's so much better BBQ in town
Let's get real here. There is so much great barbecue in Memphis. Please stop sending visitors into that dark basement for a plate of Hillshire Farm smoked sausage and Land O' Lakes cheese chunks sprinkled with dry seasoning. In the name of all things smoky, point them to Cozy Corner instead.
12. All your Grizzly Love
We've got mad respect for Mike Conley, but when we first heard you talking about "gritting and grinding," we assumed you were talking about something going on at the strip club.
13. Why does the package I'm FedExing to Chattanooga have to go through Memphis?
Doesn't anybody down there have a globe or something?
14. West Memphis is in Arkansas?
Apparently not.
15. Memphis Barbecue Co. is actually in... Mississippi?
Melissa Cookston is doubtless one of the greatest pitmasters of a generation, and she's got the championship trophies to prove it. She also has some huge lamb fryers to name her barbecue restaurant after the city that exemplifies the cooking style. But don't think we don't notice that we have to cross the state line to get there.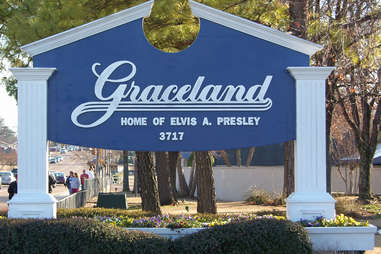 16.That ranch house on Elvis Presley Blvd
We all know that Elvis recorded more than 260 of his songs at Studio B in Nashville, but it's cool that he chose to lay his head in Memphis. We went through a shag carpet phase too, but we just never stapled it to the ceiling.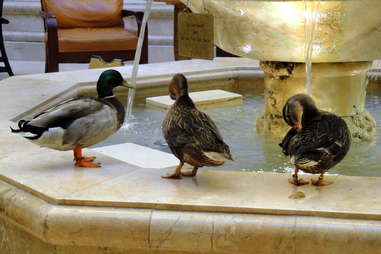 17. There are ducks in that hotel's lobby
Seriously, what is up with this?!
Sign up here for our daily Nashville email and be the first to get all the food/drink/fun the Music City has to offer.