As the slower country songs constantly remind us, we're all going to kick the bucket one day. And as Nashvillians, we're fortunate enough to live in a city with no shortage of great things to do, see, and eat, before that happens. So with that in mind, here are the definitive 30 things you need to do in Music City before you die...
1. Admire the skyline from Love Circle
We mentioned Love Circle in our Secrets of Nashville list and we're mentioned it again. It's one of the best views of the Nashville skyline that you'll see anywhere.

2. Drink a Bushwacker
They're frosty, they're delicious and you need to have at least one in your life.

3. See an outdoor movie at Centennial Park
They play movies throughout the summer in Nashville with a good mix of classics and new releases. Bonus: it's a great opportunity to catch some of Nashville's best food trucks.
4. Sit trackside at a Nashville Rollergirls game
Strong, athletic women on skates wailing on each other. What's not to love?

5. Go to a Predators game
Strong, athletic guys on skates wailing on each other. What's not to love?

6. Get drinks at The Patterson House
Short of a time machine, this is by far the best way to experience the '20s.
10. Go to either the CMA Music Festival and/or Bonnaroo
We have some of the nation's biggest music festivals right in our backyard. Enjoy them, dammit.

11. Sing karaoke at Wanna B's
It's tough to live in Nashville and not be a famous musician. Well, for three minutes, all that can change...

12. Go on a brewery tour of Nashville
Here's a great place to start.
13. Go to the Nashville Zoo (with a Backstage Pass)
Even better, go during its annual Brew at the Zoo event for 100 craft beers PLUS cool, exotic animals.

14. Have a picnic at Arrington Vineyards
While not technically in Nashville, it's the closest place to get great vino while enjoying a picnic outside on beautiful property. Also, it's a killer date spot.

Some of the best entertainment in town.
16. Hit Santa Rampage
No one should make it all the way through life without joining a herd (pack? flock?) of Santa Clauses rampaging through the city fueled by beer and candy canes.

17. Go to a Nashville Sounds game
Now that they're officially in their new stadium, it's even more reason to go. Plus, ya know, it's the American thing to do.

18. Eat at Merchants
Swanky food and great cocktails in a former hotel that housed the likes of Patsy Cline, Hank Williams, and Dolly Parton.
19. Take a ride down the Cumberland on the General Jackson Showboat
See the city from a different view and simultaneously remind yourself why no one ever swims in the Cumberland River.

20. Go on a Full Moon Hike
Percy Warner is a great place to go on a Full Moon Hike. You can easily find groups of people doing this hike on a weekly basis, so you're not venturing out into the woods alone.

21. Visit the Tennessee State Capitol
It's the only state capitol in the country with a former US president buried on the grounds. SO, that's cool.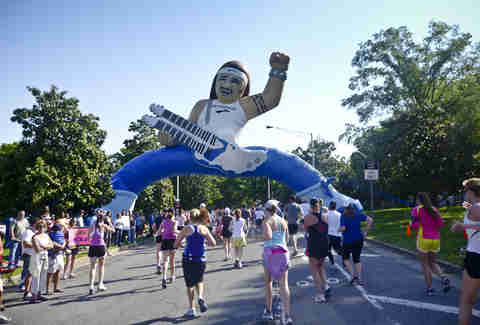 22. Run the Rock 'n' Roll Marathon
Many people have "run a marathon" on their bucket list already, but the RnR is sooo much better than those lame, mainstream marathons in LA & NY.

23. Experience one insane night out on Lower Broad
If you need help knowing which places to hit and which to miss, we've got you covered.

24. Go to the Frist
Nashville doesn't have very many museums, so you need to soak up all the art you can find.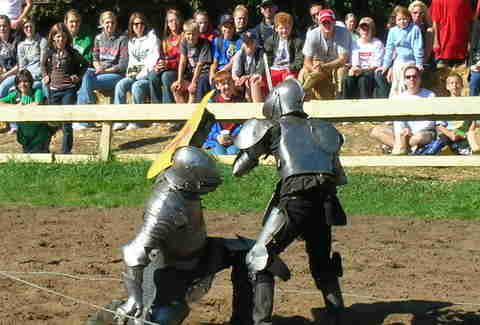 25. Check out some of the classic Nashville festivals
The Pride Festival, the Tomato Arts Festival, the Hot Chicken Festival, the Renaissance Festival...

Hattie B's, 400 Degrees, Pepperfire -- you gotta go to a few before you can make a choice.

27. Head down to Olive & Sinclair
For a mere $5 you get a tour of the chocolate factory, tons of free samples, AND a complimentary hairnet.
28. Take a visit to Cheekwood
Go on a tour, enjoy the Botanical Gardens, and just enjoy the scenery.

29. Visit the Nashville Farmers' Market
Have a bite to eat or just take a stroll through. There are lots of great places to choose from including Greek, Mexican, crepes, sushi, Jamaican, Chinese, and a ton more.

30. Eat at Las Paletas
Because ice pops are NOT just for kids.
​We've obviously left out a lot of great stuff here, so tell us in the comments!
Sign up here for our daily Nashville email and be the first to get all the food/drink/fun the Music City has to offer.