TV:
Monday, December 7th
The Great Christmas Light Fight (special)
Network: ABC
Starts: 8pm
In this festive reality series, families and groups duke it out to see who can come up with the best Christmas light show. Previous contestants "boast" up to 2 million bulbs.
Neon Joe, Werewolf Hunter (mini-series) 
Network: Adult Swim
Starts: Midnight
Actor and writer Jon Glaser (Delocated, Parks and Recreation) dons a neon jumpsuit to play a werewolf hunter in this absurd late-night comedy.
Tuesday, December 8th
The Victoria's Secret Fashion Show (special)
Network: CBS
Starts: 10pm
The lingerie company's annual star-studded, angel-wing filled event featuring appearances from Ellie Goulding, Selena Gomez, and more.
Wednesday, December 9th
The Illusionists (special)
Network: NBC
Starts: 10pm
Abracadabra! The boundary-pushing Broadway magic spectacular comes to TV for a one-night event filmed at the Orpheum Theater in Los Angeles.
Taraji and Terrence's White Hot Holidays (special)
Network: FOX 
Starts: 9pm
The stars of Empire bring you smoking performances from Mary J. Blige, John Legend, Jamie Foxx and more.
Thursday, December 10th
Daft Punk Unchained (special)
Network: Showtime
Starts: 9pm
BBC Worldwide's Daft Punk documentary will allow EDM fans to get a peek behind the helmets of the famously elusive French DJ duo.
Friday, December 11th
Transparent
Network: Amazon Prime
Last season's breakout hit about a transgender parent coming out to her grown kids returns. What happens next? Laughs, tears, mellow revelations -- the indie works. We'll also see Maura Pfefferman (Emmy winner Jeffrey Tambor) grappling with the possibility of gender reassignment surgery and learning how to say "yass queen," which should fall somewhere between the laughs and tears.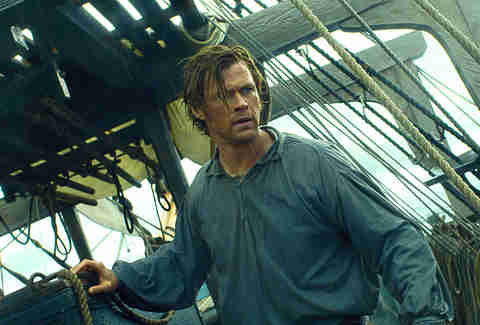 MOVIES:
Friday, December 11th
In the Heart of the Sea
Watch: In theaters
In 1820, a monstrous sperm whale capsized the Essex, leaving its crew stranded at sea. The events inspired Hermen Melville's Moby Dick and the latest Chris Hemsworth star vehicle. Heart of the Sea will soon be your dad's favorite movie.
The Big Short
Watch: In theaters
From the director of Anchorman comes the most ferocious explanation of credit default loans and the 2008 housing market collapse that you'll see this Christmas. Brad Pitt, Christian Bale, Ryan Gosling, and Steve Carrell star to make sure you pay attention. 
The Ridiculous 6
Watch: Netflix
The first of Adam Sandler's four original movies produced exclusively for Netflix, this comedy Western casts the Happy Gilmore as a heroic cowboy and Twilight's Taylor Lautner as his dimwitted croney. We're morbidly curious. 
 
Sign up here for our daily Thrillist email, and get your fix of the best in food/drink/fun.