11 Podcasts That Real Talk About Sex
Like the characters on Friends, only without the irritating dancing they do in the opening credits, podcasts will be there for you. They're the buddy that walks you to the subway, rides shotgun on a long drive, and gives you something to do when you're not watching Friends.
But some podcasts will be there for both of you. With Valentine's Day right around the corner, we've compiled a list of podcasts that you and your date, significant other, or anyone entering your romantic circle can listen to together. Check them out for tips on breaking the ice, how to broach the "open relationship" topic, and toys to help you tango.
Anything with dad and porno in the same title sounds like it might be horrifying, but not so in this podcast. British writer Jamie Morton's dad penned a porn novel, and he and his friends assemble to read highlights from one chapter each week. They also crack jokes, talk about sex, and break down the outdated tropes Morton's dad uses. The squad does a surprisingly good job of keeping it together while reading from the master work, allowing listeners to become invested in the DTF protagonist's sexploits. Listen to this with your lover and it might even inspire some new scenarios for role-playing, as the lead character has sex in every imaginable circumstance.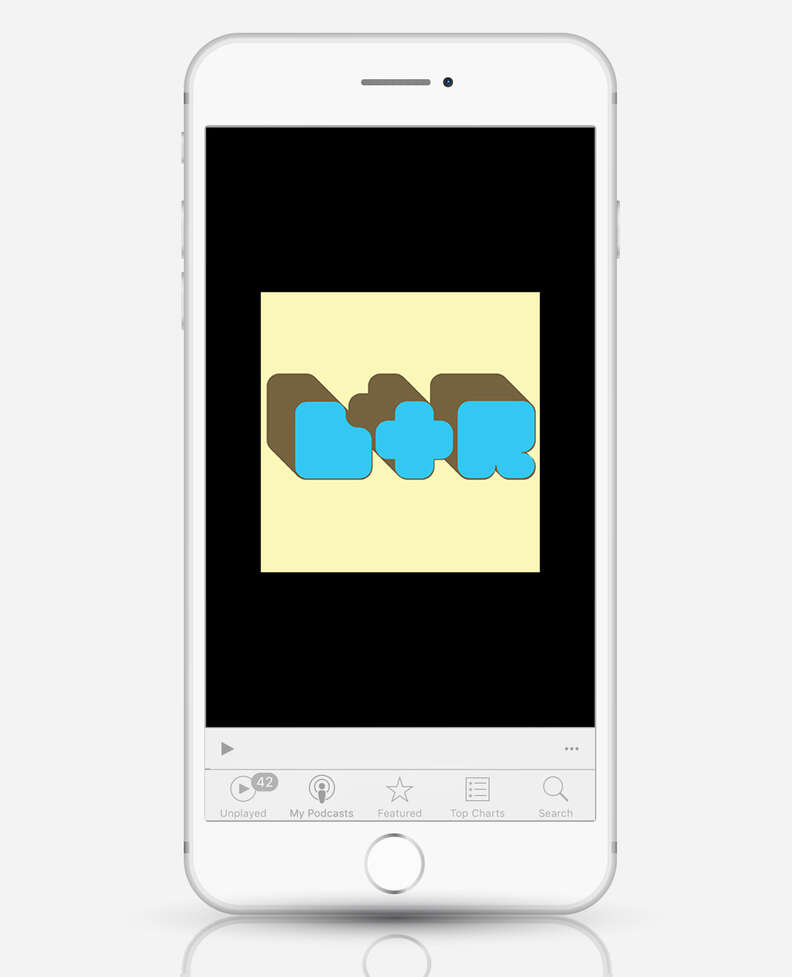 This episode of Love + Radio might not be everyone's cup of tea, but listening to tape of a "humiliatrix" doing her thing over the phone is a lesson in the sex appeal of confidence. It's also a lesson in sex work, kink, and the power of dirty talk. Men call pro domme Ceara Lynch because they want to be humiliated -- a service she's happy to provide. Her silky sound, and the authenticity that comes through even when she's playing a role, make for great objects of character study, and Lynch is bold, unapologetic, and not at all judgmental. Even the people who contact the humiliatrix should empower listening couples. After all, if you want your fantasy to become reality, the first thing you have to do is speak up.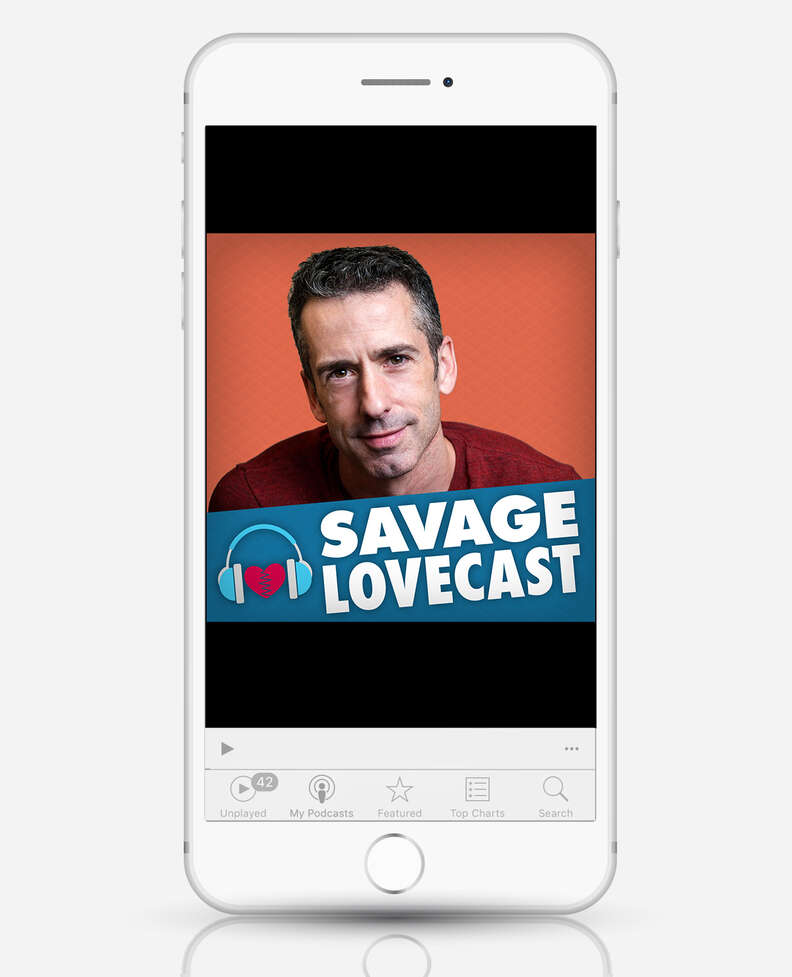 Dan Savage came to fame through his nationally syndicated sex-advice column, "Savage Love." On his podcast version, Savage addresses everything from "fucking first" on your wedding day to how to safely introduce anal sex. Callers record questions for Savage, and he cycles through the best ones and often brings in experts to help him dissect an issue. There's no bigger sex evangelist in America than Dan Savage, and even if you have no desire to open up your relationship, listening to the Savage Lovecast will absolutely open your mind.
This episode of the BuzzFeed podcast tackles that burning question as seriously as anyone possibly could. Hosts Ryan Broderick and Katie Notopoulos have a ton of experience receiving dick pics, and even if you don't agree with their final assessment on what motivates people to send them, the episode opens up an important digital-age dialogue about how and when such advances should be made. They also bring in professional dick pic photog Soraya Doolbaz and Madeleine Holden of the Critique My Dick Pic Tumblr to lay down a practical set of standards by which to snap iPhone masterpieces. It's fun, titillating, and opinionated -- a perfect conversation starter for new couples or seasoned pairs looking to add a little luster.
The show's logo and its inclusionary tactics are in good taste here, but Livin' and Lovin' is not for the weak of heart. Discussing all angles of the gay scene with frankness, curious queers will take great comfort in Isaac, NuBritt, and the Victator as friendly guides. New York City has an amplifying effect on dating; it's like any other city, except that already-short attention spans are about a tenth as long. The threesome is comfortable with and confident in its subject matter, offering a voice to the underrepresented people of the gay alphabet, and doing it in the most wild ways possible.
Before you think everyone has a hotter sex life than you do, this episode of Death, Sex & Money is here to tell you that, behind closed doors, plenty of people are sleeping alone. The reasons vary -- some are recovering from a difficult breakup, others are abiding by religious mandates, and a few have decided it's just not worth it. In a sex-obsessed world, it's comforting to hear a show devoted to the idea of celibacy. Even if you're one of those people who isn't sharing a bed, you'll feel a little less lonely after you hear how many others are just like you.
When it comes to sex podcasts, it doesn't get sexier than The Heart, with each episode exploring the complexity of human sexuality. "The Intimacies" was submitted in writing by an anonymous dominatrix and turned into audio gold by producer Julia Alsop. It chronicles the struggle of a sex worker in keeping her personal life separate from her work giving hand jobs and masturbating for strangers. This isn't a straightforward narrative, though; it's a dreamy soundscape of touching and kissing and thrusting. After a day of work, our narrator describes her experience coming home to someone who's all over her the minute she walks in the door: "This is the kind of sex I like. Rough power grabs with fumbling fingers all over the place." It's hot. Knotted, but hot.
Before moving to New York and rebranding, The Heart was called Audio Smut, the brainchild of a team of sex workers who unpacked the graphic details of their trade in a series of two-way interviews. A few years in, the project fell into the hands of host Kaitlin Prest and senior producer Mitra Kaboli, who steered the content toward great narrative storytelling that honored the show's past. The Audio Smut episodes torched the rulebook on lovemaking, producing eye-opening documentaries that showed how people -- old, queer, disabled, or flawed -- actually had sex. Missionary is the tip of the iceberg. Bodily fluids take center stage. This is a podcast for couples that don't always fit a traditional position in the bedroom.
After you listen to the first act of "What I Did for Love," you'll spend an inordinate amount of time thinking about Rumspringa. Not the Amish version -- comedian Kurt Braunohler's version, a last-ditch effort for couples who might be calling it quits but who are still willing to give it one last shot. In a special Valentine's Day four-parter, TAL confronts painful romantic breakups and preposterous attempts at keeping it all together, including the serenade, the shot in the dark, and yes, the Rumspringa. In the middle segments, a high schooler falls in love with an undercover cop and a duck falls in love with a rock. And the final bonus act touches on the "let's read your partner's diary when he's not around" part of love. Hint: it never ends well.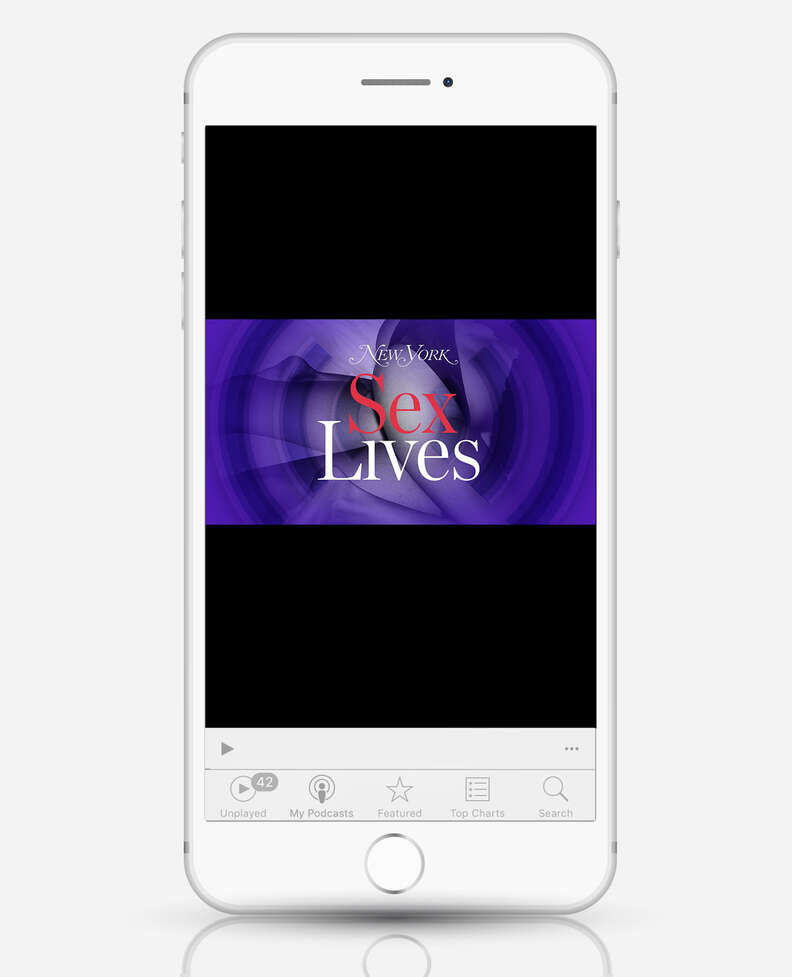 New York Magazine brings The Cut into the audio world and gives couples a chance to explore all manners of modern-day sex. Topics for discussion include hookups, masturbation, and sex in public, and it's built for listening with your main squeeze. Just scroll the episode titles until one strikes a chord, and rest assured that the show does a good job of representing under-heard voices. The audio itself might not get you hot for each other, but the well-articulated information and key learnings will only add to your toolbox when you... hit the sheets.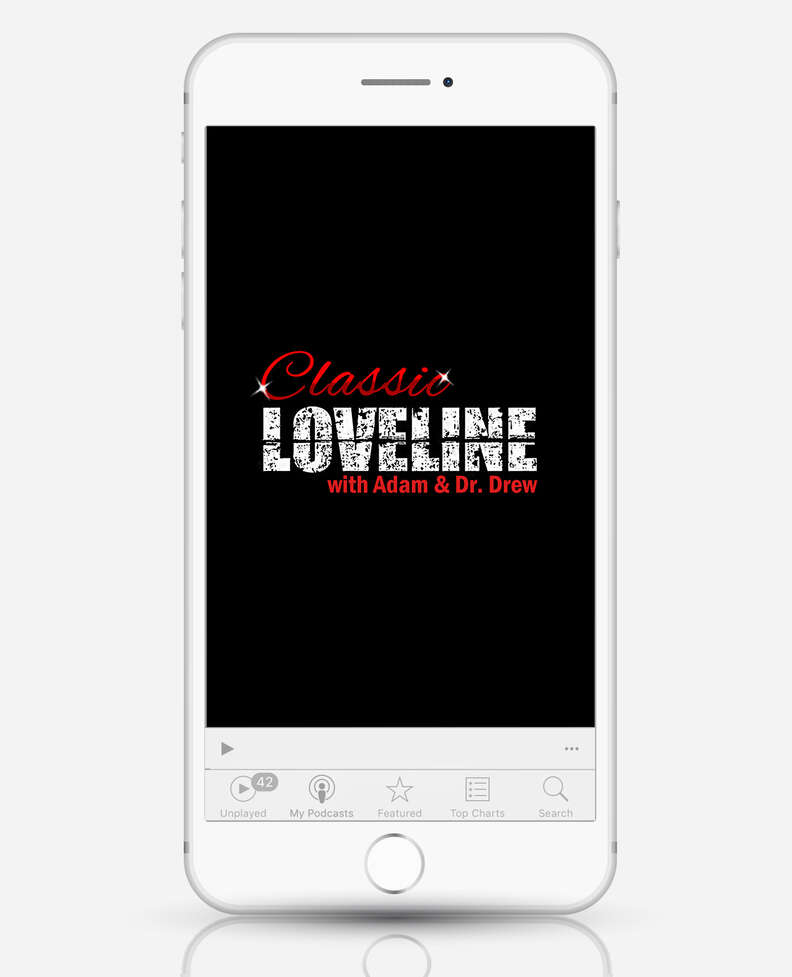 Many names shuffled through Loveline to work with Dr. Drew, but Adam Carolla always stuck out as the show's natural co-pilot. The premise is simple -- callers phone in with their sexual problems and a doctor answers them -- but what made Loveline great was the interplay between the quick-witted heathen Carolla and the pensive doctor, both gifted advice-givers and empathizers. And you no longer have to catch the show late at night in your bedroom with the volume turned down to a whisper after your parents have fallen asleep; you can listen to the show with your better half and cherry-pick the hundreds of calls that speak to you. Talent is required to take a stale format like a call-in show and make it funny, relatable, and, at times, cathartic. Loveline still works.
Sign up here for our daily Thrillist email, and get your fix of the best in food/drink/fun.
Eric McQuade, Laura Standley, and Devon Taylor run The Timbre, a site dedicated to the emerging art of podcasts. Follow the site on Twitter: @timbretweet.