13 Best Moments From Ray Donovan Season 1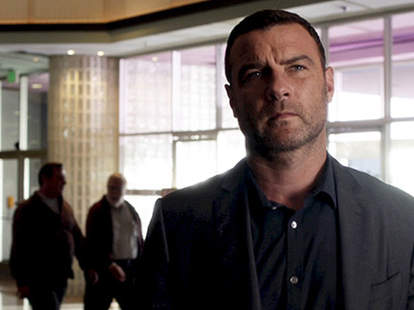 Before you scope the premiere of season 2 on July 13th, catch up with the wildest moments of Ray Donovan's stalker-shaming, bat-thumping, serious-daddy-issue-having first season. (Major spoiler alerts because duh.)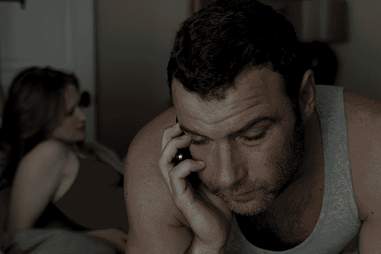 Meet Ray Donovan
In one phone call we learn what Ray Donovan really is: Family man, concerned husband, Hollywood fixer who's expert at covering up groupie cocaine overdoses for super star athletes.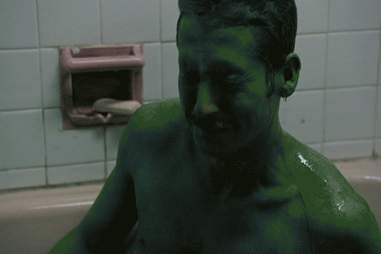 He Punishes Bad People
Ray confronts a Hollywood stalker, offering the dude "the bat or the bag." The bag has a lot of spearmint gum. Like, a lot.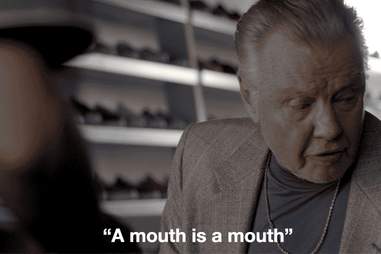 Ray's Dad Has… Other Skills
Ray's dad dispenses a little jailhouse sex ed to Ray's teenage son.
 
And He Enjoys Learning
Mickey swings by a local library to watch twerking music videos. 
Especially About Different Cultures
Mickey gets a nice present from an ex-girlfriend: a huge selection of carefully curated porn. 
Ray Deals With Other Levels of Crazy
A crazy former child star + handcuffs + bolt cutters = enough said. 
And Other Levels of Bodily Fluid
Ray stops a sperm-jacking outfit from stealing his athlete client's seed in order to unwillingly make him a baby daddy.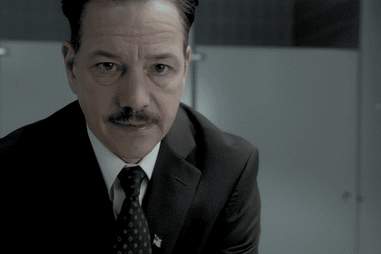 And He's Not Above Drugging a Federal Agent
Monkeys in business suits and talking action figures are just part of the ensuing fun.

Or Maybe Possibly Having His Father Murdered
Ray convinces a Boston gangster to bump off Mickey. That the Boston gangster is played by James Woods is just super awesome.
That Gangster Is Not So Nice
He strangles his own girlfriend for making a telephone call. A telephone call!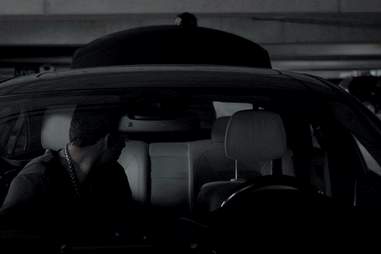 Ray Protects His Anonymity
Ray dons a gas mask to destroy any cameras that might capture him "convincing" a pap to not print a certain story.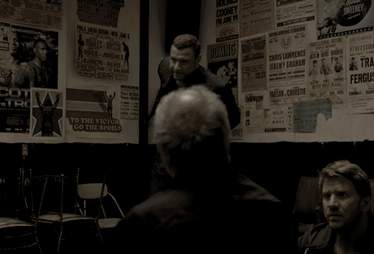 And Sometimes Guns
A pedophile priest that has family history with the Donovan's won't be preying on anyone ever again.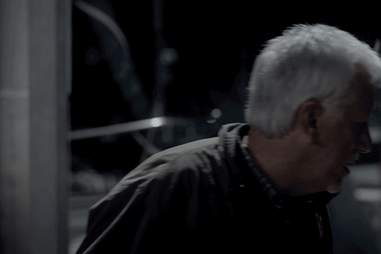 Dad Finally Saves The Day
Double crosses, triple crosses, and various other types of nefarious crosses end up in Mickey saving the day… sort of.