Who's Joining the Cast of '13 Reasons Why' Season 2?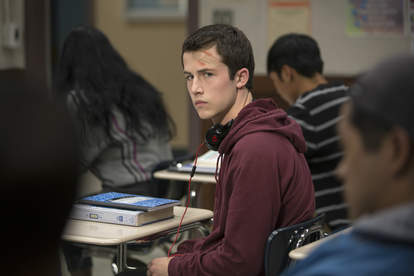 To tackle 13 Reasons Why Season 2, creator Brian Yorkey and executive producer Selena Gomez had to expand the show's scope. For a book-to-TV adaptation that had ripped through all its source material with its debut, that meant finding "new faces, new stories, new secrets." A daunting task, but they made it look easy: By the end of summer, 11 actors had joined the cast. Get to know them below.
Courtesy of PhOtOgraphy JuNkie
Bryce Cass as Cyrus
Who is Cyrus?
He's been
described
as a "cynical mischief maker who serves as an unexpected champion of the downtrodden." In other words, a more nettlesome Clay. As far as high school politics are concerned, they could find some common ground.
Who's playing him?
Cass, an up-and-coming talent who got his start in such action movies as
The Guardian
,
Battle Los Angeles
, and
Line of Duty.
Leon Bennett/WireImage/Getty Images
Chelsea Alden as Mackenzie
Who is Mackenzie? Cyrus' artsy and outspoken sister. We imagine she'll have a love-hate relationship with her trying (little?) brother.
Who's playing her? Alden, whom you might recognize from American Horror Story: Roanoke, Veep, or Grey's Anatomy.
Ben Mark Holzberg/Syfy/NBCU Photo Bank via Getty Images
Allison Miller as Sonya
Who is Sonya? A young, tenacious litigator. Though we don't know which side Sonya will fight for, she'll likely be the focus of this season's courtroom storyline, which will see the Baker family sue Liberty High for their daughter's suicide.
Who's playing her? Miller, most recently one of the leads from Syfy's short-lived Incorporated.
Steve Granitz/WireImage
Samantha Logan as Nina
Who is this? A top-tier track star "with a secret." It doesn't get more cryptic than that, but her athletic standing might connect her to the problematic jock crowd we got to know in Season 1.
Who's playing her? Logan, from Fosters, General Hospital, and 666 Park Avenue.
Greg Doherty/Getty Images
Anne Winters as Chloe
Who is Chloe? Liberty High's new "it" girl. It sounds like she bursts onto the scene and upends the status quo much like Veronica Lodge in Riverdale; as the school's head cheerleader, she'll be in Sheri Holland and Jessica Davis' orbit.
Who's playing her? Winters, best known as Tyrant's Emma Al-Fayeed.
Mike Coppola/Getty Images for Tony Awards Productions
Kelli O'Hara as Jackie
Who is Jackie? A passionate anti-bullying and bully-victim advocate. In what capacity? Unclear, though with Season 2 heading to the courtroom, we think it's safe to say you'll see her helping the Bakers.
Who's playing her? O'Hara, a Tony Award-winning Broadway star whose screen credits include notable turns in Masters of Sex, Sex and the City 2, and Peter Pan Live!.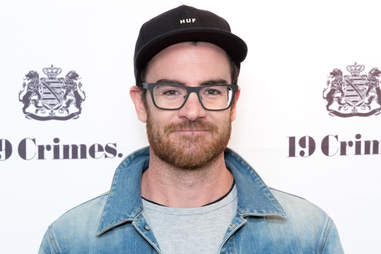 Greg Doherty/Getty Images
Ben Lawson as Rick
Who is Rick?
Liberty High's beloved baseball coach, which means he'll have links to at least one fan-favorite character from Season 1:
star player Jeff Atkins
.
Who's playing him?
Lawson, as seen on
Designated Survivor
,
Doubt
, and that one Natalie Portman-Ashton Kutcher rom-com.
Jim Spellman/WireImage/Jason LaVeris/FilmMagic
Jake Weber and Brenda Strong as Barry and Nora
Who are Barry and Nora?
Mother and father to Bryce, the Liberty High jock who raped Jess and Hannah in Season 1. Though the two have been
described
as "pillars" of their community, they were both notably absent in Season 1. They'll enter the series as Bryce, facing the consequences of his actions, begins to crumble.
Who's playing them?
Weber, who's earned much of his cred playing in the otherworldly space (2004's
Dawn of the Dead
remake, NBC's
Medium
), and the Emmy-nominated Strong, best known as the voice of
Desperate Housewives
' Mary Alice Young.
Paul Archuleta/FilmMagic
Meredith Monroe as Carolyn
Who is Carolyn? A hardworking nurse and the mother of Alex, the kid who's rushed to the hospital in the Season 1 finale after sustaining a gunshot to the head. Did he try to commit suicide? Or, as fans have creatively wondered, is Alex the first victim on Tyler's revenge-fueled hit list?
Who's playing her? Monroe, aka Dawson's Creek's Andie McPhee and Criminal Minds' Haley Hotchner.
Paul Zimmerman/WireImage
R.J. Brown as Caleb
Who is Caleb? Tony's boxing trainer, who, inside the ring, promises to be a fierce competitor and, outside, a wry funnyman. (You wouldn't be crazy to expect more fisticuffs in Season 2.)
Who's playing him? R.J. Brown, with his biggest, and perhaps most-anticipated guest spot, since The Carrie Diaries.

Sign up here for our daily Thrillist email and subscribe here for our YouTube channel to get your fix of the best in food/drink/fun.