Top '10s: Celebrating the Decade's Weirdest, Wildest and Best Pop-Culture
To see how much entertainment has changed since the calendar flipped to January 1, 2010, check out these three completely cherry-picked but extremely telling examples:
1) Netflix was still primarily a DVD-by-mail business, and their first true streaming original, House of Cards, was still three years away from debuting; and neither Amazon Prime nor Hulu had debuted an original series yet; Blockbuster Video still had 6,500 stores worldwide.
2) Disney had released neither a Marvel nor Lucasfilm title yet, so it wasn't at all clear that the company would eventually own all but one of the top 13 highest-grossing movies of the decade (exception: Jurassic World) -- and that figure doesn't count Star Wars: The Rise of Skywalker, sure to end Disney's epic decade with yet another of the highest-grossing movies of all time.
3) Spotify had yet to launch in the United States.
Obviously, many other things have changed about how we consume and process entertainment, but that trio provides a pretty perfect snapshot of the seismic shifts that have taken place over the past ten years. One thing has remained constant: We're still just as obsessed with pop-culture as we were back then. Join us as we revisit, roast, and revel in the movies, TV shows, music, memes, and celebrities that helped guide us to where we are now.
A million dollars still isn't cool.
By Dan Jackson, Emma Stefansky & Esther Zuckerman
From The Social Network to Parasite, these are the movies that capture the chaotic energy of the last 10 years.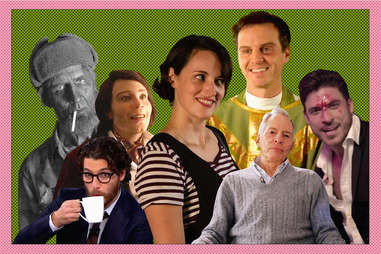 Why some shows stick in our brains long after they air.
By Thrillist Entertainment
What do David Lynch, Jax Taylor, and the hot priest from Fleabag have in common? They're all on this list.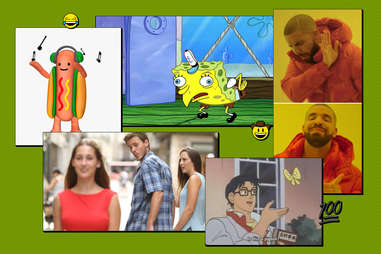 Never log off.
By Leanne Butkovic & Maris Kreizman
Dat Boi. Distracted Boyfriend. Galaxy Brain. Sad Keanu. Here are the most enduring viral jokes and videos from an extremely online decade.
How platforms transformed the way we listen to music.
By Dan Jackson
When Lil Nas X exploded on TikTok, the music industry noticed. But he was far from the first viral sensation of the last 10 years.
A hidden TV gem.
By Esther Zuckerman
Why AMC's computer drama Halt and Catch Fire was the most under-appreciated series of the decade.
One beefy decade.
By Brian Moylan
Taylor vs. Katy, Bieber vs. Bloom, and 48 more celebrity fights from the past 10 years that are too juicy to forget.
Project Editors: Dan Jackson, John Sellers
Articles Editor: Leanne Butkovic
Guest Editor: Maris Kreizman
Writers: Leanne Butkovic, Dan Jackson, Maris Kreizman, Brian Moylan, Anthony Schneck, John Sellers, Emma Stefansky, Esther Zuckerman
Editorial Assistant: Sadie Bell
Motion Graphics Designer: Megan Chong
Illustrator: Danna Windsor
Special thanks: Pete Dombrosky, Alex Garofalo, Palmer Haasch, Meghan Kirsch, Jason Pollack, Drew Swantak