In 2018, we were treated to a ton of great new albums and songs, and 2019's already given us some killer albums and songs, too. But summer is often the season that produces the most memorable hits -- the Song of Summer! -- and the live performances that define the year.
To let you know what records to look out for, the festivals actually worth attending, and the hottest tours in North America, we've curated this summer music preview as a guide to what should be on your radar as the weather heats up now through Labor Day.
Recommended Video
Big Boi From OutKast Introduces Cliff to Atlanta's Food Scene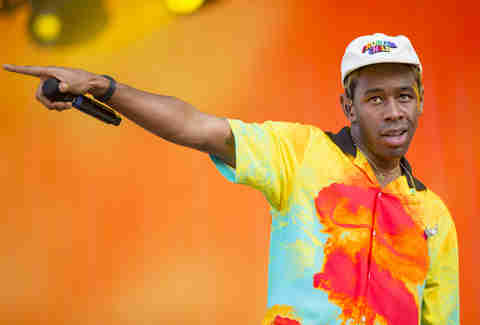 The Best Albums to Look Out For
Carly Rae Jepsen, Dedicated
Release date: May 17
With its many opportunities to blast a song from a moving vehicle or soundtrack a lazy afternoon BBQ, summer is an ideal time for a Carley Rae Jepsen album to drop. Citing Donna Summer and other disco queens of the past as primary influences on the new record, the "Call Me Maybe" singer has had a few years to get this new album dance-floor ready. (In interviews, she's said she wrote "over 200 songs" in the lead-up to this record.) Even if the first single "Party for One" doesn't quite have the sugar-rush potency of Emotion stand-outs like "I Really Like You" or "Run Away With Me," we have faith that the rest of the album will deliver the mix of infectious joy and melancholy yearning that Jepsen has built her career on. -- Dan Jackson
Tyler the Creator, IGOR 
Release date: May 17
For the follow-up to 2017's Flower Boy, which found the Odd Future mastermind taking a more reflective and less abrasive approach to his music, Tyler the Creator will likely continue on his path of musical and personal evolution. Clearly, he's not the guy who ate the cockroach in the "Yonkers" video back in 2011. In the years between full-lengths, he's stayed active -- releasing one-off tracks and contributing music to last year's Grinch reboot -- but IGOR, which features two different, equally  striking album covers, should be an opportunity to show if the newfound maturity stuck. -- DJ
Flying Lotus, Flamagra
Release date: May 24
In the years since 2014's jazzy opus You're Dead! was released, producer and DJ Steven Ellison, who's created music under the Flying Lotus moniker for over a decade now, has remained committed to following through on his wildest creative impulses. He released Kuso, a surreal trip of a horror-comedy he wrote, directed, and composed the music for; he appeared in the Netflix action-comedy Game Over!; he announced he was writing the score for an anime. In between all that, he recorded a new album, which will feature contributions from musicians like Anderson .Paak, George Clinton, Little Dragon, Tierra Whack, Denzel Curry, Shabazz Palaces, Thundercat, and Solange Knowles. David Lynch is involved too, because why not? -- DJ
Baroness, Gold & Grey 
Release date: June 14
The video for "Borderlines," the propulsive six-minute single from sludge metal veterans Baroness, features wildly emotive singing, a creepy-looking skull, and squiggly light effects you might find in a "cosmic" bowling alley. If these things appeal to you, which they really should, then you'll likely enjoy Gold & Grey, the group's fifth record and the first to feature new guitarist Gina Gleason, who has performed with the Smashing Pumpkins and Carlos Santana in the past. Though former guitarist Peter Adams has left the band, lead singer John Baizley is still at the helm and producer Dave Fridmann, who oversaw 2015's Purple, is behind the boards again, so don't expect a huge departure. -- DJ
Hatchie, Keepsake
Release date: June 21
As Hatchie, Brisbane's Harriette Pilbeam makes the sonic equivalent of romance. In 2018, her debut Sugar & Spice EP was more than enough to make indie rock blogs fall for her decadent dream pop. Though she only had a five-track EP and stand-alone single to her name, it was enough to generate a huge amount of buzz for her first LP, out this June. The lead singles, "Without a Blush" and "Stay With Me," are just as heavenly as her early releases, both synth-layered guitar tracks lost in the honeymoon phase of relationships since ended. Keepsake may well prove to be the definitive falling-in-and-out-of-love album of the summer. -- Sadie Bell
Mark Ronson, Late Night Feelings
Release date: June 21
If you're wondering which album is most likely to produce the "Song of the Summer," it's the forthcoming Mark Ronson album. The producer's already had an explosive year with "Shallow," his No. 1 Oscar- and Grammy-winning song, written along with Lady Gaga for a little movie called A Star is Born, and the workaholic is no way coming down from that high. Led by last year's tinged, outlaw-ish single "Nothing Breaks Like a Heart" featuring Miley Cyrus, Late Night Feelings comes packed with exciting collaborations from big names like Alicia Keys and Camila Cabello and indie darlings like Angel Olsen and King Princess. The title track, featuring Lykke Li, features dizzying, disco-esque production and contemplates the all-consuming lust that tends to take over after midnight. It's a good indication of what the rest of the self-described "sad bangers" could sound like. -- SB
Black Keys, Let's Rock 
Release date: June 28
Once a rock band becomes as successful and popular as the Black Keys have been in the last few years, there are only so many moves to make. The "back to basics" or "return to form" record, where a group ditches some of the pop glitz and professional sheen of recent years, is a classic approach, and it appears to be the one the duo of Patrick Carney and Dan Auerbach are taking on their ninth studio album, which follows the pair's more polished recent work with super-producer Danger Mouse. Quotes like Carney's official statement that "the record is like a homage to electric guitar" should signal to the faithful that this one will follow through on the slightly cheeky promise of the title. -- DJ
HUNNY, Yes. Yes. Yes. Yes. Yes.
Release date: July 19
There was a moment in the aughts when it felt like every teen movie had a pivotal scene with an alt rock or pop punk band. Had this trend held up until 2019, the band setting the tone would most definitely be HUNNY. The LA-based four-piece makes danceable indie rock that fuses the driving, synthetic sounds of new wave with a hint of alternative snark and guitar, the sort of melodies that sound especially great when you're surrounded by other (probably sweaty) bodies carelessly bouncing up and down. The group, which arose out of frontman Jason Yarger's solo work, festered as an LA DIY staple for some time, releasing work on their own before snagging a deal with emo purveyors Epitaph, so their full-length has been a long time coming -- and for their devoted fanbase, will definitely be worth the wait. "Lula, I'm Not Mad," is already out, and its deranged, teenage drama is the kind of fevered rock you need in summertime. -- SB
Lana Del Rey, Norman Fucking Rockwell
Release date: TBD
Peak Lana Del Rey is when the LA-by-way-of-NY, Old Hollywood-obsessed maven leans into her love of pastiche. But even then, the singer-songwriter manages to create her own unique identity: extremely American, holding onto even flawed ideals, and crafting lyrics of literary caliber. If the singles already released are an indication, her next collection (with a title appropriate for nobody but her) already feels like an amalgamation of who she is and where she's been, and with an eye toward revisiting the rocker inside her. Over the course of nine minutes, "Venice Bitch" turns into a '70s-inspired psych-rock odyssey as she announces, "I'm your little Venice bitch," a characteristic LDR line if there ever was one. While there's still no release date on Normal Fucking Rockwell, she's back at teasing more singles and is accustomed to dropping summertime hits, so hopefully it's on the way. -- SB
The 1975, Notes on a Conditional Form
Release date: TBD
The 1975 knows there is no other contemporary band on the same level as them. And since the British pop-minded rock group is in a league of their own, it's no surprise that they're releasing another record less than a year after their insane third album, A Brief Inquiry Into Online Relationships. The band's frontman, Matty Healy, has said that A Brief Inquiry… and the forthcoming album belong to the Music for Cars era of the band -- a nod to the title of their third EP and its atmospheric, electronic sounds. If both albums are to occupy the same sonic space, drummer/producer George Daniels' mind-bogglingly lush production may be what ties them together. Then again, who's to say anyone should trust what the most unpredictable, blissed-out group in music today says? Though a release date hasn't been set, in the midst of their massive North American tour they've started sharing some cryptic posters, which is how they usually kick off an album rollout. -- SB
The Best Music Festivals
The Governors Ball
Where: New York, NY
When: May 31-June 2
Why you should go: As far as big festivals go, the independently run Governors Ball knows how to pull together what feels like the perfect, inaugural summertime event. The three-day party hailing from NYC's Randall's Island is always one to highlight the city's energy, creating a lineup of hometown heroes, trending, local acts, and some of the most relevant names in music across all genres. This year, The Strokes return as headliners, along with Tyler, the Creator and Florence + the Machine, and other exciting, additional draws include Brockhampton, The 1975, Kacey Musgraves, and Mitski. The acts are interesting, the bites from popular, city-native eateries are sure to be tasty, and you'll actually want to catch more than a few of this year's Gov Ball After Dark shows; it's an overall damn good time. -- SB
Bonnaroo Music Festival
Where: Manchester, TN
When: June 13-16
Why you should go: Even as camping festivals become more of a luxury experience, or remove that rough element entirely, the 'roo lives on and prevails because of it. With its all-night dance parties, extensive lineup, and willingness to embrace an anything-goes camping culture, Bonnaroo is a sort of mecca of major fest heads, and the place to be if you're down for just about anything. It's basically the quintessential festival experience. -- SB
Pitchfork Music Festival
Where: Chicago, IL
When: July 19-21
Why you should go: At this point, it's a rarity to find variation across music festival lineups. Most major fests are owned by the same couple promoters, and each season features a few of the same headliners seemingly rotating. But luckily, there are select events like Pitchfork Music Festival, the digital music publication's annual fest in Chicago's Union Park, which is largely committed to curating a unique lineup and focus on the music. This year, HAIM, The Isley Brothers, Belle & Sebastian, Robyn, and Charli XCX are among the big names on the bill, plus exciting bookings like Sky Ferreira, Pusha T, and Kurt Vile. There's also great emerging artists across the board -- the kind that Pitchfork tends to champion -- including UK experimental group Black Midi, Japanese punk band CHAI, and rising rappers Rico Nasty and JPEGMAFIA. If you're looking for a music-first event that the typical annoying festival attendees -- like the kids just in it for their Instagram or tank-top-wearing frat bros -- sit out, this is the one for you. -- SB
Outside Lands
Where: San Francisco, CA
When: August 9-11
Why you should go: San Francisco's main music event takes place in the picturesque Golden Gate National Park, one of several attractive features it has going for it. Compared with other mainstream music festivals, Outside Lands often features the most interesting roster of artists to help it stand apart (this year's headliners include Paul Simon and Childish Gambino), giving everyone just what they're looking for, from indie fans looking for a new favorite unknown group and electronic die hards more than enough DJs to dance to. And with its picturesque San Fran setting, it's an experience unlike any other major city festival.
As for just about every other major music festival, be sure to check out our comprehensive guide to 2019 fests to see which events are worth attending.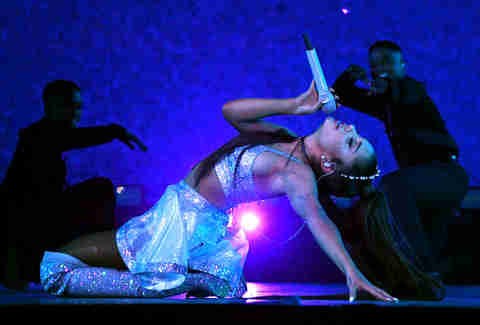 The Best Tours
Ariana Grande, Sweetener World Tour 
Following the one-two-punch of 2018's Sweetener and 2019's thank u next, Ariana Grande has unquestionably accomplished her goal of releasing her music "in the way that a rapper does." She's no longer playing the game of waiting years between albums, teasing the singles, and letting them sink-or-swim on radio before dropping a video. But she still has to play live shows, and the Sweetener tour, which will feature opening support from former Fifth Harmony member Normani and pop duo Social House, should give her fans the chance to experience all the hard work she's been up to in recent months. -- DJ
Heart with Sheryl Crow, Joan Jett, and Brandi Carlile, Love Alive Tour
Sisters Ann and Nancy Wilson appears to have resolved the family squabble that led to the band's most recent hiatus, and they're hitting the road again as Heart this summer for a lengthy North American tour that kicks off in July and includes stops in Chicago, Cincinnati, Nashville, Phoenix, Dallas, and Denver. The Rock and Roll Hall of Fame members will be joined by an inter-generational crew of supporting acts like Sheryl Crow, Joan Jett, and Brandi Carlile. -- DJ
Jonas Brothers, Happiness Begins Tour
After 10 years that have felt more like a century rather than a decade, the Jonas Brothers are hitting the road as a group once again -- and all is right in the universe. The pop-rock family trio's highly anticipated return comes off the back of their forthcoming record Happiness Begins, so expect a handful of new numbers like their recent singles "Sucker" and "Cool" on top of their longtime fan favorites. They'll be coming through 40 cities across North America, kicking the tour off in Miami this August and closing things out in LA all the way in late October, so somewhere near your hometown is likely along the way. The world may be a much different place than when the Jo Bros first debuted, and the title for Mrs. Jonas is no longer up for grabs, but thank goodness for aughts nostalgia for helping launch this great reunion tour. -- SB
Lil Wayne and blink-182
We now live in a world where Lil Wayne and pop-punk mainstays blink-182 are setting out on a joint tour together… and for some reason, it makes a lot of sense! Weezy's always played guitar, the two acts know how to rage, and they both have decades-spanning discographies full of hits that are all very mosh-worthy. The two acts are also joined by punks Neck Deep, hitting the road in June at their first tour stop of Columbus, Ohio and wrapping up in mid-September. Sure, it's a bit of an odd bill, but as far as arena shows go, it's exactly the kind of unabashed energy you want and need. To get you excited, the two shared a mash-up of "What's My Age Again?" and "A Milli" -- you'll want to listen, because it's all the lil things! -- SB
Wu-Tang Clan, 25th Anniversary Tour
The Wu-Tang Clan never goes out of style, but there should be an uptick in Shaolin nostalgia this year thanks to the release of Wu-Tang Clan: Of Mics and Men, a four-part Showtime documentary about the hip-hop group's history and influence. Always a rambunctious live act, the crew will play a string of shows, including dates in Cleveland, Raleigh, Boston, and Seattle, celebrating the 25th anniversary of their totemic debut record, Enter the Wu-Tang (36 Chambers). Protect ya neck accordingly. -- DJ
Other major albums on the way

May 10
A.A. Bondy, Enderness
Charly Bliss, Young Enough
Ciara, Beauty Marks
Dehd, Water
Doomsquad, Let Yourself Be Free
The Get Up Kids, Problems
HÆLOS, Any Random Kindness
Haviah Mighty, 13th Floor
Holly Herndon, PROTO
Jamila Woods, Legacy! Legacy!
Logic, Confessions of a Dangerous Mind
Mac DeMarco, Here Comes The Cowboy
Mavis Staples, We Get By
Meat Beat Manifesto, Opaque Couche
Parachute, Parachute
Rhye, Spirit
Rodney Atkins, Caught Up in Country
Rosie Lowe, YU
Shaggy, Wah Gwaan?!
Smokepurpp, Lost Planet 2.0
Tim Hecker, Anoyo
White Snake, Flesh & Blood
May 17
Alex Lahey, The Best Of Luck Club
Carly Rae Jepsen, Dedicated
Conrad Sewell, LIFE
DJ Khaled, Father of Asahd
Dionne Warwick, She's Back​​​​​​​
FRENSHIP, Vacation
The Head and the Heart, Living Mirage
Injury Reserve, Injury Reserve
Institute, Readjusting the Locks​​​​​​​
Interpol, A Fine Mess
Josephine Wiggs, We Fall​​​​​​​
Lil Kim, 9
The National, I Am Easy to Find
Steel Pulse, Mass Manipulation
Tyler, the Creator, IGOR
May 22
Guards, Modern Hymns
May 24
Amyl and the Sniffers, Monsoon Rock
Andreya Triana, Life in Colour
Black Mountain, Destroyer
Cate Le Bon, Reward
Faye Webster, Atlanta Millionaires Club
Flying Lotus, FLAMAGRA
Hayden Thorpe, Diviner
Honeyblood, In Plain Sight
Joan as Police Woman, Joanthology
Middle Kids, New Songs For Old Problems
Morrissey, California Sun
pronoun, i'll show you stronger​​​​​​​
Steve Lacy, TBD
Sting, My Songs
Stray Cats, 40
Trudy and the Romance, Sandman​​​​​​​
May 31
Bedouine, Bird Songs Of A Killjoy
Frank Iero and the Future Violents, Barriers
Max Jury, Modern World
Pip Boom, Boat
Remo Drive, Natural, Everyday Degradation
Sacred Paws, Run Around the Sun
Sinkane, Dépaysé
Skepta, Ignorance Is Bliss​​​​​​​
Soundwalk Collective & Patti Smith, The Peyote Dance
Thomas Rhett, Center Point Road
June 6
Avicii, Tim
June 7
Aurora, A Different Kind Of Human
Dinosaur Pile-Up, Celebrity Mansions
Dylan LeBlanc, Renegade
Emeli Sandé, REAL LIFE
Froth, Duress
Gloria Gaynor, Testimony
Haybaby, They Get There
Jonas Brothers, Happiness Begins
Keel Her, With Kindness
Lust for Youth, Lust for Youth
Neil Young, TUSCALOOSA
Perry Farrell, Kind Heaven
Peter Frampton, All Blues
Pixx, Small Mercies
Plague Vendor, By Night
Santana, Africa Speak
Silversun Pickups, Widow's Weeds
Stef Chura, Midnight
Younghusband, Swimmers
Yeasayer, Erotic Reruns
June 14
Baroness, Gold & Grey
Bastille, Doom Days
Bruce Springsteen, Western Stars
Crumb, Jinx
Iron & Wine, Calxico, Years To Burn
Lukas Nelson & Promise of the Real, Turn Off The News (Build A Garden)​​​​​​​
Madonna, Madame X
Mattiel, Satis Factory
Noah Kahan, Busyhead
Noel Gallagher's High Flying Birds, Black Star
Two Door Cinema Club, False Alarm ​​​​​​​
X Ambassadors, ORION
June 21
Hatchie, Keepsake
Hot Chip, A Bath Full of Ecstasy
Mannequin Pussy, Patience
Mark Ronson, Late Night Feelings
Prince, Originals
The Raconteurs, Help Us Stranger
Titus Andronicus, An Obelisk
Willie Nelson, Ride Me Back Home​​​​​​​
June 28
The Black Keys, Let's Rock
Chase Atlantic, Phases
Horse Jumper of Love, So Divine
Prince Daddy & the Hyena, Cosmic Thrill Seekers
Summer Cannibals, Can't Tell Me No
311, Voyager
July 12
Bleached, Don't You Think You've Had Enough?
Imperial Teen, Now We Are Timeless
Julio Nickels, Feeling Fickle
July 18
HUNNY, Yes. Yes. Yes. Yes. Yes.
Sum 41, Order In Decline
July 26
Dude York, Falling
Mini Mansions, Guy Walks Into a Bar…
Violet Femmes, Hotel Last Resort
July 28
Soulja Boy, How Could You Blame Me?
August 9
Slipknot, TBA
August 30
Tool, TBA
September 6
Chrissie Hynde, Valve Bone Woe
September 13
The Lumineers, III
September 20
Foals, Everything Not Saved Will Be Lost - Part 2
Unscheduled major releases
A Boogie Wit Da Hoodie, Artis 2
Azealia Banks, Fantasea II: The Second Wave
Bastille, Doom Days
Blaenavon, Everything That Makes You Happy
Blink-182
Bombay Bicycle Club
Bon Iver
Bruce Springsteen
Cardi B
Chance The Rapper
Childish Gambino
Chromatics, Dear Tommy
The Cure
Dave East, Survival
Danny Brown, U Know What I'm Sayin?
Die Antwood, 27
DIIV
Dua Lipa
Ellie Goulding, EG4
Fitz and the Tantrums
Grimes, Miss_Anthrop0cene
Haybaby, TBD
H.E.R., I Used to Know H.E.R.
Iggy Azalea, In My Defense
J. Cole, The Off-Season
Jason Derulo, 2 Sides​​​​​​​
Jaden Smith, ERYS
Kanye West, Yandhi
Kitten, Album 2
Lana Del Rey, Norman Fucking Rockwell
Lil Uzi Vert, Eternal Atake
Lil Xan, Be Safe
Maxwell, NIGHT
Men I Trust, Oncle Jazz​​​​​​​
Miley Cyrus
Missy Elliot
Modest Mouse
My Bloody Valentine
The 1975, Notes on a Conditional Form
Pixies
The Raconteurs
Rae Sremmurd, Sremmlife 4
Rick Ross, Port of Miami 2: Born to Kill
Rihanna
Run the Jewels, RTJ4
Sarah Bareilles, Amidst the Chaos
Sheryl Crow
Silk City, Mark Ronson & Diplo Present Silk City
Sky Ferreira, Masochism
Sleater-Kinney
Smokepurpp, Deadstar 2
The Strokes
Taylor Swift
T-Pain, 1UP
Tame Impala
The Weeknd, Chapter 6
Yo Gotti, Trapped
Earlier 2019 Releases
January 18
Future, The WIZRD
James Blake, Assume Form
Maggie Rogers, Heard It In A Past Life
Sharon Van Etten, Remind Me Tomorrow
Toro y Moi, Outer Peace
January 25
Backstreet Boys, DNA
Boogie, Everything's for Sale
FIDLAR, Almost Free
Meghan Trainor, Treat Myself
February 1
Beirut, Gallipoli
Broods, Don't Feed The Pop Monster
Cherry Glazerr, Stuffed & Ready
Girlpool, What Chaos Is Imaginary
Guided by Voices, Zeppelin Over China
February 8
Panda Bear, Buoys
February 15
Avril Lavigne, Head Above Water
Betty Who, Betty
Chaka Khan, Hello Happiness
​​​​Florida Georgia Line, Can't Say I Ain't Country
Homeshake, Helium
Methyl Ethel, Triage
SWMRS, Berkeley's On Fire
February 22
Julia Jacklin, Crushing
Kehlani, While We Wait
Telekinesis, Effluxion
Lil Pump, Harverd Dropout
March 1
2 Chainz, Rap Or Go To The League
The Cactus Blossoms, Easy Way
Crystal Fighters, Gaia & Friends
Delicate Steve, Till I Burn Up
Gary Clark, Jr., This Land
Hand Habits, placeholder
Hozier, Wasteland, Baby!
The Japanese House, Good at Falling
Little Simz, GREY
Pond, Tasmania
Royal Trux, White Stuff
Self Esteem, Compliments Please
Sigrid, Sucker Punch 
Sundara Karma, Ulfilas' Alphabe
TEEN, Good Fruit
Weezer, Weezer (The Black Album)
March 7
Townes van Zandt, Sky Blue
March 8
Amanda Palmer, There Will Be No Intermission
Buckcherry, Warpaint
The Coathangers, The Devil You Know
Dido, Still On My Mind
Foals, Everything Not Saved Will Be Lost Part 1
Gesaffelstein, Hyperion
Juice WRLD, A Deathrace For Love
Justus Profit, L.A.'s Got Me Down
Maren Morris, GIRL
Meat Puppets, Dusty Notes
SASAMI, SASAMI
Stella Donnelly, Beware of the Dogs​​​​​​​
The Wild Reeds, Cheers
March 15
The Brian Jonestown Massacre, The Brian Jonestown Massacre
CHAI, Punk
Chief Keef, GloToven​​​​​​​
The Faint, Egowerk
Karen O and Danger Mouse, Lux Prima
Rich the Kid, The World is Yours
Snarky Puppy, Immigrance
Stephen Malkmus, Groove Denied
Wyclef Jean, Wyclef Goes Back to School​​​​​​​
​​
March 22
American Football, American Football
Andrew Bird, My Finest Work
Anteros, When We Land
Apparat, LP5
Avey Tare, Cows On Hourglass Pond
Bad Suns, Mystic Truth
Ballout, T.I.
Cellar Darling, The Spell
Choo Jackson, Anime 2
Crywolf, widow [OBLIVION pr. I]
Dean Lewis, A Place We Knew
Delta Heavy, Only in Dreams
Ex Hex, It's Real
Famous Dex, Wave Creator
Flora Cash, Press
From Sorrow to Serenity, Reclaim
Gnar, Fire Hazard
Jenny Lewis, On the Line
Kevin Garrett, Hoax
La Dispute, Panorama
Lafawndah, Ancestor Boy
Lambchop, This (is What I Wanted to Tell You)
Leiva, Nuclear
Lucy Rose, No Words Left
Maverick Sabra, When I Wake Up 
Megadeath, Warheads on Foreheads
NAV, Bad Habits
Nilüfer Yanya - Miss Universe
Orville Peck, Pony
PnB Rock, TrapStar Turnt PopStar
Rich The Kid, The World is Yours 2
Shlohmo, The End
Strand of Oaks, Eraserland
Tamaryn, Dreaming in the Dark
These New Puritans, Inside the Rose
Wallows, Nothing Happens
Wild Belle, Everybody One of a King
March 29
American Pleasure Club, F*cking Bliss
Ben Platt, Sing To Me Instead 
Billie Eilish, When We All Fall Asleep, Where Do We Go?
C Duncan, Health
Chris Cohen, Chris Cohen
Fredo Bang, Big Ape
Gang of Four, Happy Now
George Strait, Honky Tonk Time Machine
ILL BILL, Cannibal Hulk
Jake Owen, Greetings from…Jake
Jasmine Thompson, Colour
Lion Babe, Cosmic Wind
The Maine, You Are Ok
Marvin Gaye, You're The Man
Rita Wilson, Halfway To Home
Saweetie, ICY
Show Me The Body, Dog Whistle
Ty Segall, Deforming Lobes
Whitechapel, The Valley
White Denim, Side Effects
April 5
Ady Suleiman, Thoughts & Moments Vol. 1 Mixtape
ALMA, Have You Seen Her?
Bella Novela, Incinerate
Circa Waves, What's It Like Over There?
The Drums, Brutalism
Idlewild, Interview Music
Jai Wolf, The Cure To Loneliness
Khalid, Free Spirit
Lady Lamb, Even in the Tremor
Priests, The Seduction of Kansas
PUP, Morbid Stuff
Reba McEntire, Stronger Than the Truth
Sara Bareilles, Amidst the Chaos
Weyes Blood, Titanic Rising
April 12
Aaron Lewis, State I'm In
Anderson .Paak, Ventura
BTS, Map Of The Soul: Persona
Bibio, Ribbons
The Chemical Brothers, No Geography
Damien Jurado, In The Shape Of A Storm
Emma Bunton, My Happy Place
Escort, City Life
Glen Hansard, This Wild Willing
Melissa Etheridge, The Medicine Show
MISSIO, The Darker the Weather // The Better the Man
Mystery Skulls, Back to Life
Norah Jones, Begin Again
RiFF RAFF, PiNK PYTHON
Tom Speight, Collide
April 13
The Flaming Lips, King's Mouth
April 19
Cage the Elephant, Social Cues
Drug Dealer, Raw Honey
Fat White Family, Serfs Up!
Field Medic, Fade Into the Dawn
Gus Dapperton, Where Polly People Go to Read
Jade Bird, Jade Bird
Kelsey Lu, Blood
Lizzo, Cuz I Love You
Loyle Carner, Not Waving, But Drowning
Sad Planets, Akron, Ohio
Stealing Sheep, Big Wows
Wand, Laughing Matter
April 26
AJR, Neotheater
Aldous Harding, Designer
Awaken I Am, The Beauty In Tragedy LOOK UP
BAILEN, Thrilled To Be Here
BBMak, TBD
Bear's Den, So That You Might Hear Me
The Beths, Warm Blood
Billie Marten, Feeding Seahorses by Hand
blackbear, ANONYMOUS
Catfish and the Bottlemen, The Balance
The Cranberries, In The End
Danko Jones, A Rock Supreme
Dylan Scott, Nothing To Do Town
Ezra Collective, You Can't Steal My Joy
Foxygen, Seeing Other People
Guided by Voices, Warp And Woof
In The Valley Below, The Pink Chataeu
J.J. Cale, Stay Around
Josh Ritter, Fever Breaks
Kevin Morby, Oh My God
Lamb, The Secret of Letting Go
King Gizzard & the Lizard Wizard, Fishing for Fishes
Local Natives, Violet Street
Marina, LOVE+FEAR
Marissa Nadler & Stephen Brodsky, Droneflower
The Mountain Goats, In League With Dragons
Nick Murphy, Run Fast Sleep Naked
Olivia O'Brien, Was It Even Real? 
Ozuna, Nibiru
Party Favor, Layers
Peter Doherty & the Puta Madres, Peter Doherty & the Puta Madres
P!nk, Hurts 2B Human
Queen Key, Eat My Pussy Again
Rob Thomas, Chip Tooth Smile
ScHoolboy Q, CrasH Talk
SOAK, Grim Town
Tesla, Shock
May 3
Ashley Tisdale, Symptoms
Bad Religion, Age Of Unreason
Barrie, Happy To Be Here
Big Thief, U.F.O.F.
Caroline Spence, Mint Condition
Drahla, Useless Coordinates
The Dream Syndicate, These Times
Editors, The Blanck Mass Sessions 
Frank Carter & the Rattlesnakes, End of Suffering
Jessy Wilson, Phase
Judah & the Lion, Pep Talks
L7, Scatter the Rats
New Found Glory, From The Screen To Your Stereo 3
Oh Land, Family Tree
Patience, Dizzy Spells
SYML, SYML
Taco Cat, This Mess is a Place
Ten Tonnes, Ten Tonnes​​​​​​​
Vampire Weekend, Father of the Bride