6 Reasons Why the French Are Good Lovers, According to French People
Though we might hate on the French sometimes because they think they are sooooo much better than us, the truth is... they are. At least when it comes to sex. They might not be as good at all-you-can-eat buffets, baseball, or ORIGINAL Disney, but sex? They have that one down pat. (Although, in all fairness, we're not that bad.)
But how exactly did the French get to be such good lovers? To find out, we went on location in Paris to ask (yes, JUST talk) the lovers themselves. And here's what we uncovered.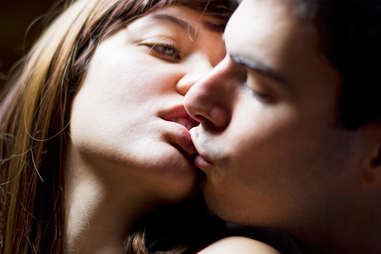 1. The French kiss
"I think other countries believe we are good lovers because we have the French kiss. In all the world when you say you are going to France, they know all about the French kiss." -- Insaf

"We are used to French kisses since we are 12. We don't play basketball or baseball on the playground. We just practice the French kiss." -- Hugo

"The French kisses... they are the best." -- Marine
2. Their men aren't "macho"
"They treat women with more respect and not as objects." -- Gemma

"[Non-French] Girls thought I was too romantic. I think how I act is very normal. My dates always have dinner with a walk, or something special. To me this is normal. To them, it wasn't." -- Stephan

"We are in the middle of the old continent between men from the South like Spain and Italy, where women are not so well-considered. They are meant to raise the children and take care of the house; and the North like England and Sweden, where women got autonomy much faster and where seduction is as just as important for both sexes." -- Marco
3. Paris is the City of Love for a reason
"Our capital city is the best city in the world, especially for romance." -- Stephan

"There are romantic and sweet men all over the world. But we have Paris. That helps us a lot. Everyone comes here for romance." -- Insaf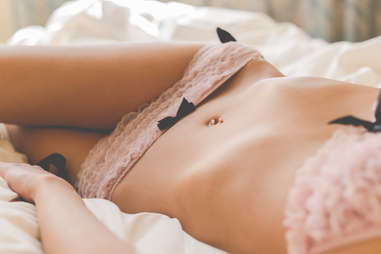 4. They're sexy and they know it
"They [French men] know they are charming, so they will go over the top and people [foreigners] are seduced and wrapped into it. They know women are easy prey. A friend came a month ago and the first man we met at a party picked her up and carried her down the stairs because he said she was 'too good to take the stairs.' She fell for it." -- Jill

"We buy the lingerie because we know it is important." -- Marine

"We love the Mediterranean way of life. It is all about the wine and seduction." -- Hugo

"The French have more charisma. We know what we want and that's the way it's going to be." -- Michael

"We make love. We don't f*ck." -- Natacha
"Our accents are naturally sexy. And then our way of life is all about the aesthetic: wine, seduction, clothing, and lifestyle." -- Stephan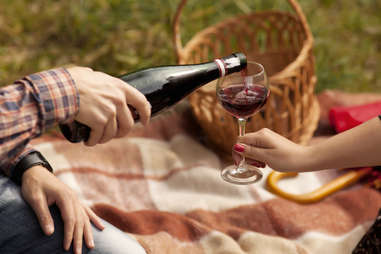 5. They believe in ladies first
"They [French men] listen to women and try to understand what they feel. They try to meet a woman's expectations and they pay a lot of attention. They also have some skills with their tongues." -- Marine

"I was born and raised by women, my mother and grandmother. I was so close to women that I can understand what other men can't." -- Hugo

"We care. If you don't have fun, we don't have fun. I would be shocked if a woman was on top doing all the work." -- Nicolas

"It feels good for everyone if she is happy. If she feels good, you will enjoy your night more." -- Michael

"The way we are with women is in our nature since we first learned to talk and walk. We hold the door for a woman, we stand when she joins us at the table, and we kiss her hand when we meet. It's just the way we are. We take care of women and make them laugh and feel good. As I always say, 'On ne peut pas être performant à l'horizontale si on ne se sent pas bien a la verticale,' which means, 'you can't be good at sex with your lover if you don't feel right when you are standing with them.'" -- Marco
6. They just know what the hell they're doing
"First, I like to dominate. Then I like to understand the girl and her environment, and then we share the experience. Even with a one-night stand, you need to take special care. You only have one night. You need to feel more of a sensation with this one chance." -- Michael

"I don't think we are necessarily better in bed than others can be. But it's just the we are. Sex is a physical mechanism, but it is all in the head. That is the difference between the sensation and the pleasure you obtain, which can lead to orgasm." -- Marco

Sign up here for our daily Thrillist email, and get your fix of the best in food/drink/fun.
Meagan Drillinger is a freelance writer for Thrillist. She may still be in Paris conducting "research." Follow the study on Facebook, Instagram, and Twitter at @drillinjourneys.