Specific facts about our last General President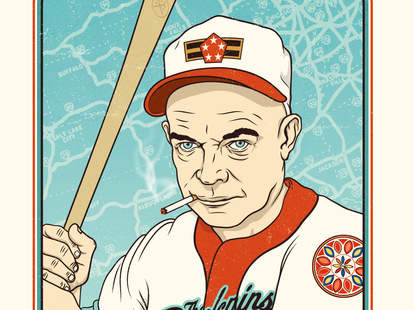 Term: 1953-1961Party Affiliation: Republican
He injured his knee trying to tackle eventual Olympic and NFL great Jim Thorpe during Army football's 27-6 loss to Carlisle in 1912. He never played again.
Dwight Eisenhower was the only president to serve in both world wars, and was promoted to five-star general in the midst of World War II.
Health was not Ike's middle name (David was, though). He was a chainsmoker, had between two and seven heart attacks, was diagnosed with Crohn's disease, and died of cardiac arrest in 1969 at the age of 79.
Click image to view the full poster
He championed and signed the bill authorizing the Interstate Highway System, making your soul-searching cross-country roadtrip possible.
His mother, a pacifist, cried when he enrolled in West Point. But his 1915 graduating class became known as the "class the stars fell on", producing 59 generals.
In response to the panic over Russia's Sputnik satellite, the Eisenhower administration oversaw the creation of NASA in October, 1958.