If anybody is going to know where to party late across the country, it's a DJ... especially one who's been in the biz for more than 20 years. We spoke to DMC World DJ Championship-winning spinner, DJ Craze and had him take us on a tour of his favorite late-night spots across America. Because, for him, the party doesn't stop until the sun comes up. 
Atlanta
"MJQ is a tight little spot to vibe out in. Go for Sloppy Seconds, that party is always wild."
Chicago
"Chi Cafe is great if you're craving authentic late night Chinese in Chinatown, and it's sort of a secret spot (well, not anymore!). Hit up Lazo's and Arturo's for the dope late night Mexican, and Celeste hands down, for late night food and drinks with dope vibes. Order the fried chicken for your boy Craze! And Elly's pancake house for the 24 hour diner."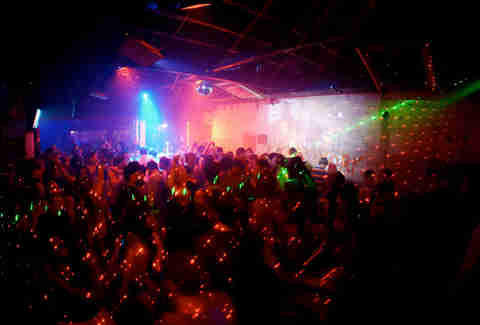 Austin
"Gourdoughs for seriously Big. Fat. Donuts. It's this great food truck on 1st street. Lots of crazy donut combos that used to only live in your dreams, and now you can eat them IRL. Barbarella is a great spot to jam and dance. I mean it, come here and your ass will dance!"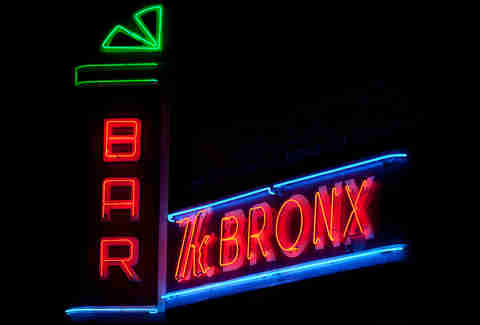 Detroit
"Bronx Bar ​is awesome. Get one of the best burgers in town​ ​along with a brew. ​Oh yes!  Another is Sgt. Pepperoni's. which is connected to a club, bowling alley, etc. ​After a night of drinking you def want a​ ​foldable, dripping slice from ​here and there location makes it super convenient."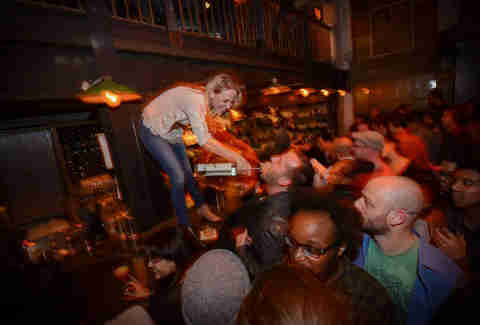 San Francisco
"House of Nanking is THE spot in Chinatown. There's a menu but no need to use it. Instead, ask the old lady to surprise you! And check out Trickdog, an artisanal cocktail bar, that is seriously dope, and you can trust the bartenders, those guys know what they're doing."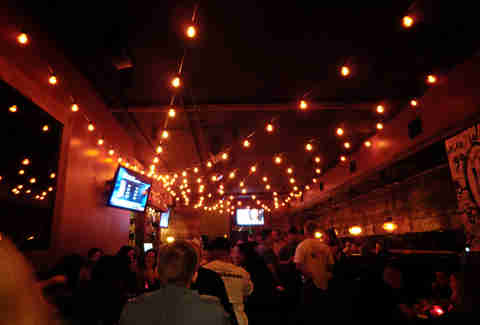 San Diego
"La Puerta Tacos is open till 2 AM -- protip: go for tacos Tuesdays. For a neighborhood restaurant in east village San Diego, check out the cocktail bar/speakeasy The Nobel Experiment in the back, hidden behind the kegs! You don't get more in the know than that."
Miami
"Coyo is always a good spot for cool smaller parties, with great sound and slammin' DJs. It's also a delicious taco spot. Another spot is Electric Pickle on Tuesdays for "The Love Below," where you can always hear new soulful vibes. One of my favorite food spots is Gigi in Wynwood -- the food is amazing and the atmosphere is nice and chill."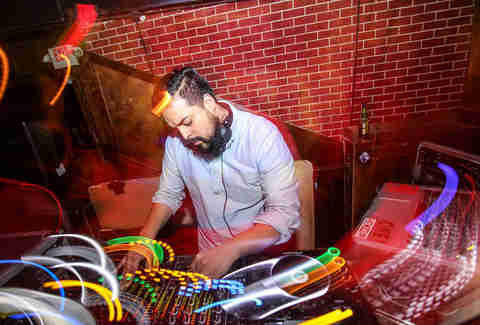 Houston
"My homie Ape Drums throws a monthly party at Blackout with all kinda party vibes -- no 'bottle service' vibes. I love when places focus more on the music and aren't pretentious. For some good eating, the spot to go to is Adair Kitchen to grub on lil' bit of TexMex with a good selection."
Dallas
"Lizard Lounge has been my stomping grounds for years. Sick sound and the owner is the homie. Shout out, Leo!"