Brad Pitt Goes On an Emotional Space Quest to Find His Missing Dad in 'Ad Astra'
Even in middle age, Brad Pitt remains the textbook definition of a movie star. He's the kind of man who people seem to think is a rarity: extraordinarily attractive, masculine in a heteronormative way, genial but distant. He's weathered all nature of personal storms and yet remains on neutral ground in the public eye. He's Brad Pitt! There's a calmness surrounding the actor's persona that is harnessed in his second major film this year, Ad Astra, a meditative space journey from James Gray.
When the audience meets Pitt's Roy McBride, there's chaos quite literally raining down on him. It's an undefined point in the future and Roy is working on what is known as the international space antenna, essentially a telephone pole reaching up into the heavens with the hope of contacting alien life. But something's amiss and explosions above send his colleagues flying down past him to their deaths. Roy never frets though, and when he drops out of the sky, he somehow maintains his composure long enough to land safely on the ground. It's an apt metaphor for the Pitt persona: While other actors have fallen out of fashion in the nearly 30 years he's been in the business, Brad Pitt has remained Brad Pitt, no matter how many times he subverts that image in his movies.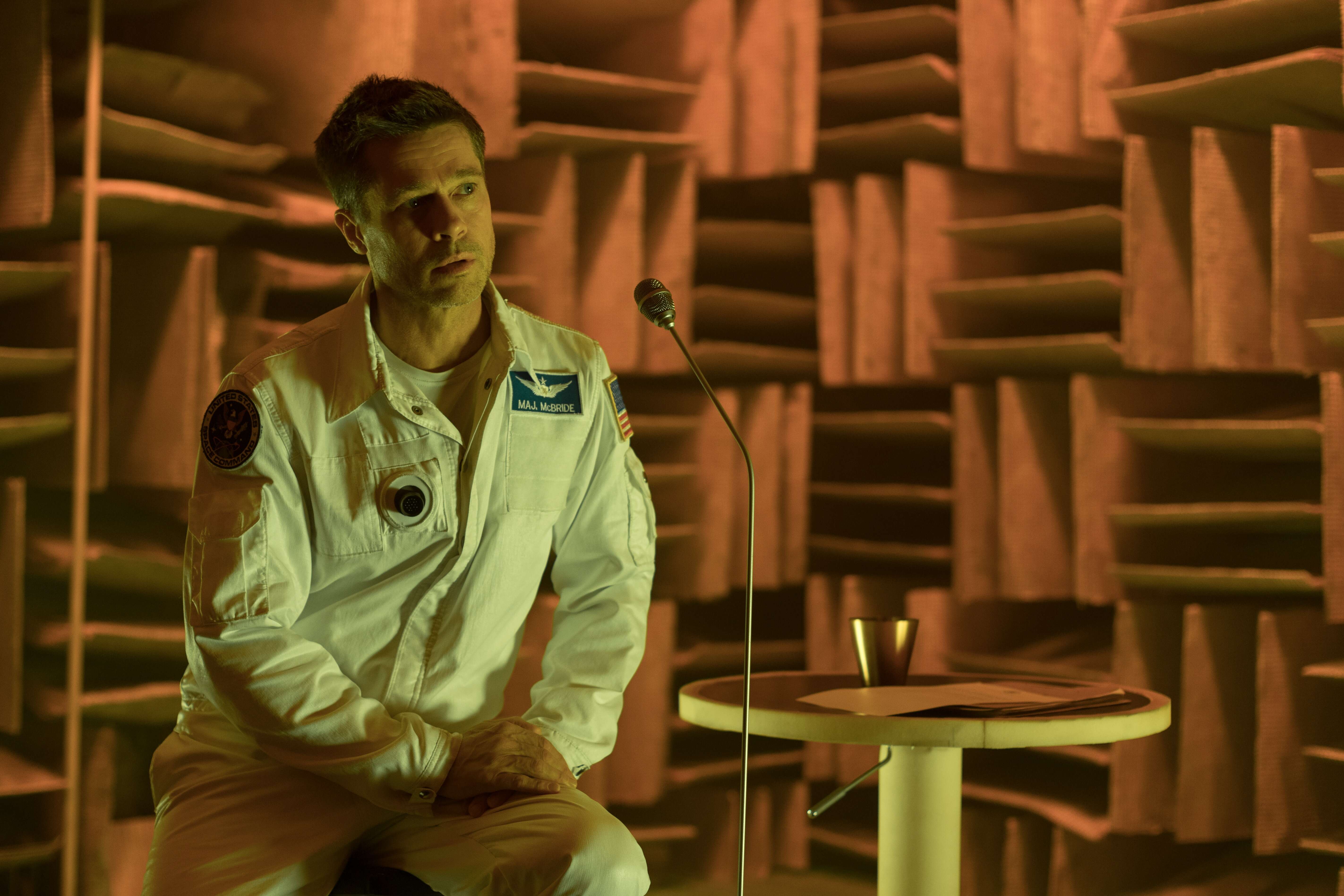 Over the course of its running time, Ad Astra peels back the layers of Roy's supposedly admirable stoicism as it sends him on a journey across the galaxy to find his fellow astronaut father, who has long been presumed dead. Gray's interested in riffing on a normalized version of space, still wondrous but infected by the slyly insidious consumerism and cronyism that humankind brings with it wherever it may travel. There's larger social commentary here, but the root of the drama is about a man learning to embrace the emotions he's kept buried for years.
Shortly after the accident on the antenna, Roy learns the probable root of its cause: Power surges are emanating from Neptune, the last known location of his dad's mission, the Lima Project. Clifford McBride (Tommy Lee Jones) was a pioneer in the search for alien life, mourned as a hero when he fell off the grid. But the new electrical explosions, causing waves of death across Earth, are reason to believe he's still alive. Thus, Roy must travel to Mars to send Clifford a carefully worded message and put an end to the catastrophe.
When the movie begins, Roy appears to be an overly competent errand boy. He's adept at his job because his heart rate never rises, but he's cold. (This puts the movie in conversation with Damien Chazelle's First Man, which argues that Neil Armstrong was able to accomplish as much as he did because of his emotional repression.) Gray gives the audience flashes of the romantic relationship Roy pushed away, with Liv Tyler appearing in spurts as the woman he abandoned. Roy narrates almost all the action, but not in overly expository fashion. Instead, these glimpses into his psyche are more abstract and meditative, keeping the tenor of the entire film even-keeled. Even when there are bursts of action, Roy's steadiness emanates. That is, until it doesn't.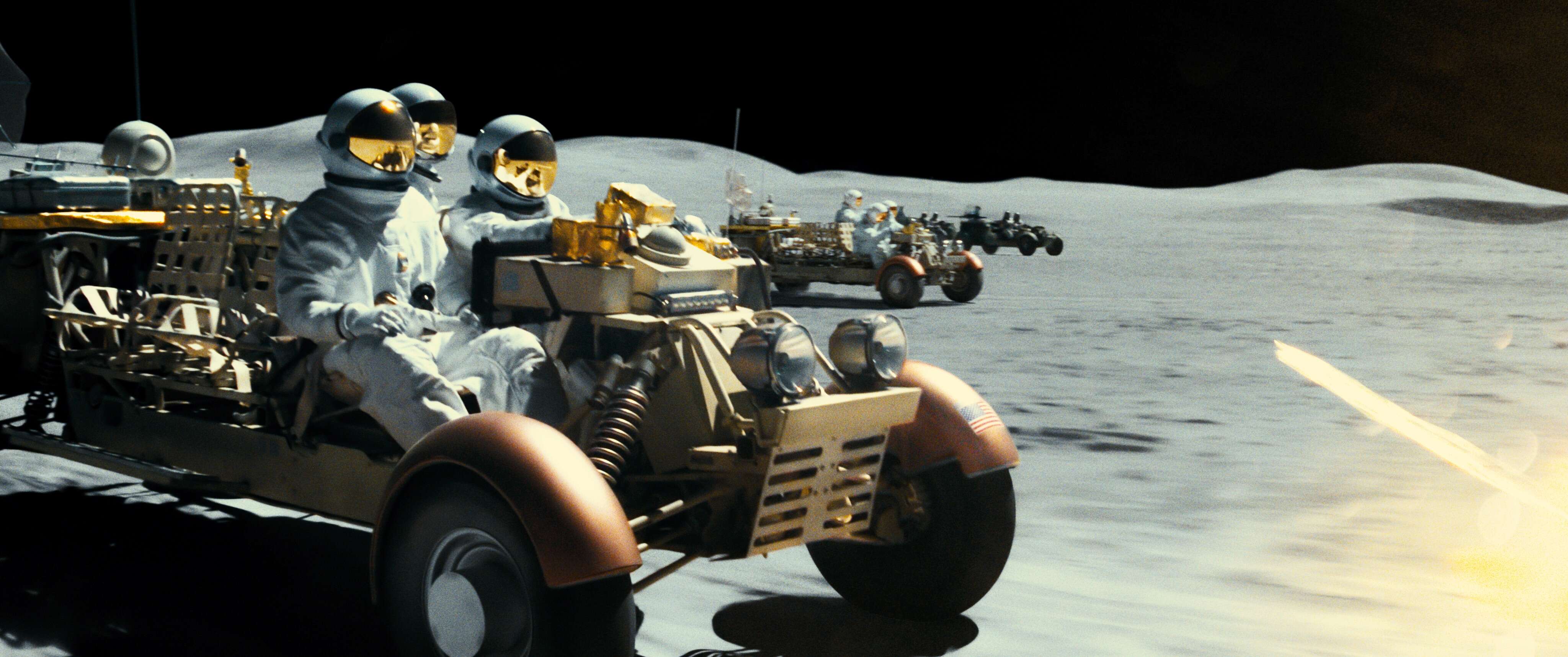 Gray's last film, The Lost City of Z, also found the director grappling with single-minded men who venture into a vast unknown out of a desire to discover that descends into destructive obsession. There, he adapted David Grann's nonfiction account of Percy Fawcett's search for a fabled ancient city in the jungles of Brazil. Here, Jones' Clifford has been consumed with the idea of contacting extraterrestrial beings. Gray is both captivated by this male archetype and interested in whittling it down in order to bare the soul at the heart of it. In that sense, Ad Astra feels like a spiritual sequel to his earlier work, with a shift in focus: It's the son who's forced to chase after his all-too-determined father that is the narrative's center.
Though visually arresting, Ad Astra doesn't feel as slick as other recent depictions of space on screen. Gray absconds with too much digital wizardry, allowing a filmic grain to seep in that deepens the vast blackness on screen, heightening the sense of solitude. Outer space, still stunning, has become corporatized and neutered in his vision. There's also a bizarre playfulness at work. Mars comes equipped with comfort rooms where distressed travelers are embedded in images of an earthly nature out of a screensaver; the moon has been beset by pirates, battling for resources; lab monkeys on a ship have gone mad. But while Gray's idea of colonized planets is striking, it's hard to look away from Pitt.
Earlier this year, he embodied a cipher-like cowboy energy Quentin Tarantino's Once Upon a Time... in Hollywood as Cliff Booth, a stuntman full of deep mystery who nevertheless seems like a good hang. Roy has a similar aloofness, but he's devoid of swagger, a flattened poster of American heroism. In nearly two hours, we watch Roy fray as his ideals crumble. He emerges from that a more whole person. Not a perfect specimen, but someone with skin in the game.