'Alita: Battle Angel' Fans Will Make the Sequel Happen If It Kills Them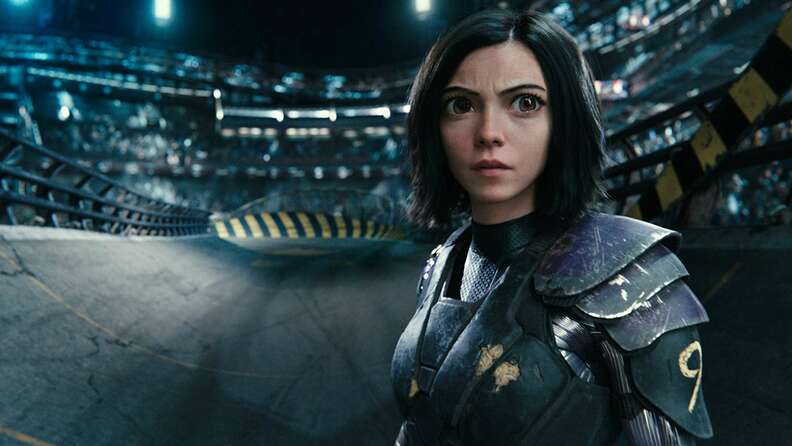 20th Century Fox
20th Century Fox
If there's one thing we've learned since the dystopian live-action manga adaptation Alita: Battle Angel hit theaters a year ago, it's to never underestimate the Alita fans. Ever. The expensive and long-in-development sci-fi movie, directed by Robert Rodriguez and produced by James Cameron and Jon Landau, used motion-capture to create its large-headed cyborg lead character and a complex combination of practical effects and CGI for its sets, and surprised everyone by being honestly pretty great. Alita made back its extensive budget overseas, and with its killer open-ended ending, fans have been campaigning for a sequel since pretty much its opening weekend. For some reason, it's trending again on a nondescript Thursday in the middle of February.
The #AlitaSequel hashtag made headlines back in December, but it's been around for much longer than that. The power of the Alita fans gives them the opportunity to make their favorite movie trend pretty much whenever they want, and it helps that we're nearing the one-year anniversary of the movie's debut and that it's newly available on HBO -- plus the Oscars are this weekend.
The Alita stans have been hounding the Academy of Motion Picture Arts and Sciences for months. Look at any random Academy tweet and you're more than likely to find replies demanding a reason for the movie's lack of nominations. Given its impressive visuals, you'd think maybe Oscars voters would have given it a chance in Best Visual Effects, but unfortunately those spots were snatched by The Lion King remake, Star Wars: The Rise of Skywalker, Avengers: Endgame, The Irishman and 1917.
Whether or not Alita gets its sequel and Edward Norton gets to flesh out his one-second villain role a little more (yes, that was indeed him at the very end) remains up to Disney, which, with its recent acquisition of 20th Century Fox, now owns the property. It seems unlikely, but, then again, a bunch of outraged tweets also made Paramount fix Sonic the Hedgehog's horrid teeth and got Universal to bring Han back to the Fast and Furious saga, so all hope is not lost.
Need help finding something to watch? Sign up here for our weekly Streamail newsletter to get streaming recommendations delivered straight to your inbox.
Emma Stefansky is a staff entertainment writer at Thrillist. Follow her on Twitter @stefabsky.