Amazon's New 'Tick,' JCVD, and Jill Soloway Pilots Are Here, and They're Amazing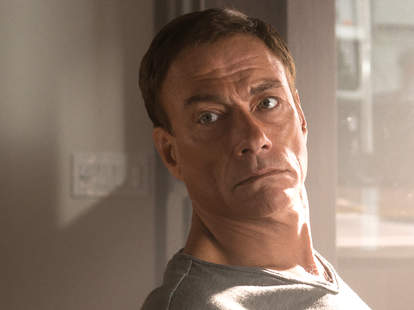 "Always be hoppering" is a true and real maxim that Amazon has learned well in its short time as an original programming entity, and the streaming service is looking to put some new projects into the pipeline, pronto. As always, through its annual pilot program, Amazon viewers can get involved in the process by casting votes on pilot episodes of proposed series. In the past, fan frenzy has helped Amazon give the green light to Transparent, Man in the High Castle, and more, and now three new pilots are ready to be judged.
And judge we shall! Here's what you need to know about this year's crop of pilots and what we thought of them.
Amazon Studios
Jean Claude Van Johnson
Who's in it: Jean-Claude Van Damme, Phylicia Rashad, Kat Forster
Who's behind it: Expendables writer Dave Callaham and Peter Atencio (Keanu), who directed the pilot
What's it about: Jean-Claude Van Damme, retired from acting and apparently secret-agent work as well, re-ups in both the acting and black-ops business to win back the girlfriend who got away by taking on a mission to thwart a drug-smuggling operation in Bulgaria while on location to film the lead role in an action-movie version of The Adventures of Huckleberry Finn.
Who's it for: The kind of person who, upon hearing Jean-Claude Van Damme, playing a surprised drug-smuggling factory worker, informing a doppelgänger black-ops agent, also played by Jean-Claude Van Damme, that there's no way that JCVD #2 could be JCVD #1 from the future, because it goes against something JCVD #1 picked up from watching Timecop, which leads JCVD #2 to counter the argument with a contradictory time-travel factoid from Looper, which leads to JCVD #1 asking whether JCVD #2 thinks Looper is better than Timecop, and JCVD #2 saying yes to that, which leads to JCVD #1 to use that as proof that JCVD #2 is absolutely not JCVD #1, because he thinks that Timecop is better than Looper, which leads to our hero JCVD #2 snapping JCVD #1's neck, chuckles.
Did we vote yes? Yes, multiple times, and we encourage you to do the same.
Watch the Jean-Claude Van Johnson pilot.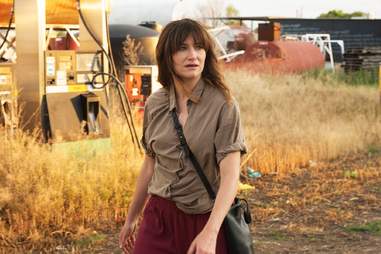 Amazon Studios
I Love Dick
Who's in it: Kevin Bacon, Kathryn Hahn, Griffin Dunne, Roberta Colindrez
Who's behind it: Playwright Sarah Gubbins and Jill Soloway (Transparent), who directed the pilot
What's it about: Academic couple Chris (Hahn) and Sylvère (Dunne) retreat to Marfa, Texas, where they become infatuated with psychosexual professor Dick (Bacon), who hasn't read a book in 10 years because he's "post-idea." To work out her rocky marriage and understand her emerging lust, Chris writes letters to Dick, which she recites in the show as asides.
Who's it for?Transparent fans who need more literati bullshittery (the funny kind), rough sex (the sad kind), and Texas vistas (the stunning kind) in their tales of relationship woes. 
Did we vote yes? A soft yes -- I Love Dick plays like the first act of a great little movie. But a series? We'll see.
Watch the I Love Dick pilot.
Amazon Studios
The Tick
Who's in it: Peter Serafinowicz, Griffin Newman, Valorie Curry, Jackie Earle Haley
Who's behind it:Firefly, Angel, and original Tick writer Ben Edlund and Wally Pfister (Transcendence, director of photography on The Dark Knight), who directed the pilot
What's it about: Arthur (Newman), a mild-mannered account, and the dim, super-strengthed Tick (Serafinowicz) unravel a conspiracy tied to the diabolical villain, The Terror (Hayley). Or they try to -- they're pretty terrible at being superheroes.
Who's it for? People sick of Hollywood's superhero movie dependency and the comic-book-obsessed who'd donate their life savings to a Batman and Robin reboot Kickstarter. Seriously, everyone wins with The Tick, a cheeky send-up that doesn't skimp on the spectacle (for now).
Did we vote yes? Maybe nostalgia for the old Tick cartoon (or first live-action series) is blurring our vision, but yeah, we're in. This is the best crop of Amazon pilots yet.
Watch The Tick pilot.
Sign up here for our daily Thrillist email, and get your fix of the best in food/drink/fun.