After a Traumatic Accident, Dylan O'Brien Says He's Ready for the Future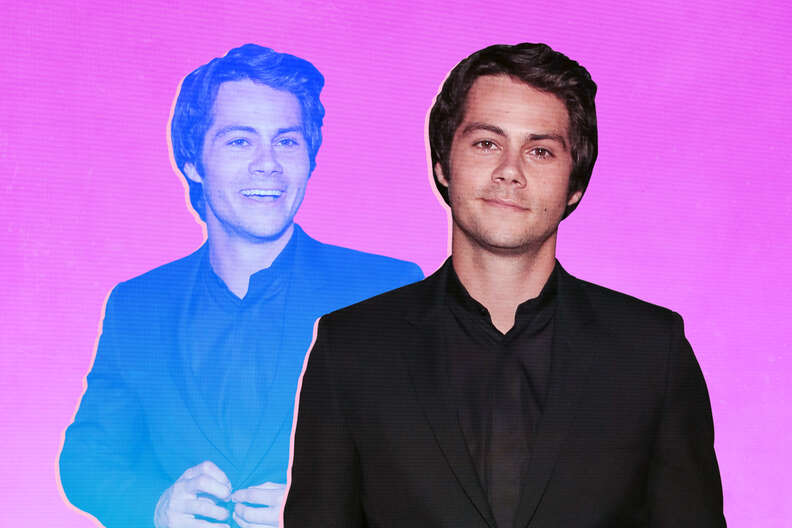 Where does Dylan O'Brien go from here? The 26-year-old star is finally back in action after an on-set accident that left him with a concussion and in need of facial surgery. O'Brien spent more than a year recovering while his professional life was put on hold.
Now, with his first post-recovery project, American Assassin, an adaptation of Vince Flynn's Mitch Rapp novels, O'Brien finds himself at a crossroads. His first project, MTV's Teen Wolf, wraps up its final season at the end of this month, and the final Maze Runner installment hits theaters in January. As for O'Brien, he has some ideas about what to do next.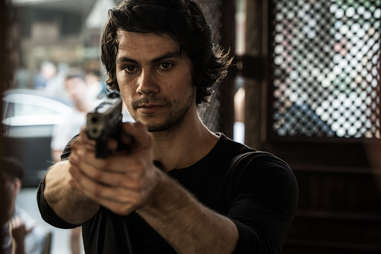 Thrillsit: This is a very interesting time for you, career-wise, now that you're out of recovery. Teen Wolf and Maze Runner are coming to an end. How do you see American Assassin as part of that transition, and what does the future look like?
Dylan O'Brien: Assassin is my first experience where I dove into something post-Maze Runner. As both these things were winding down, obviously the clock got all fucking jumbled up because of the accident, but this was my first post-both-of-them thing for me. I feel the way I'll go about it in the future is the way I just went about this, where I read something, I was really taken with it and I really liked the character, really felt like it was believable and strong and emotional. Then you take it from there. That's just how I think I'll cultivate and carve out the rest of the way, too. You take it one at a time. And I want to do my own things, too, absolutely.
In what sort of capacity?
O'Brien: I want to direct, ultimately. That would be the goal, absolutely. But also to just have control of your own property, too, would be something that'd be great, if I really connect with a story or an idea, had original idea -- whether it's a book or whatever -- just writing, producing, directing. I mean, just getting your own projects going rather than depending on everything that's out there all the time, you know?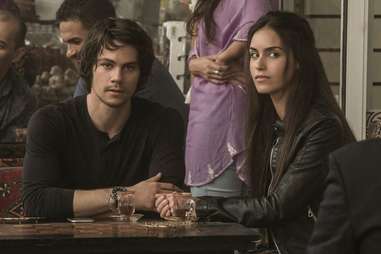 How much do you think about your life and career now as pre-accident and post-accident? Does it feel like an obvious benchmark?
O'Brien: It's definitely a mark in my life. I mean, it's definitely the most awful thing I've ever had to endure. And it is an odd time because it also coincided with my career transitioning, like you say -- finishing these two projects that I've always held really close to my heart. I've just never experienced being an actor without them -- literally, either of them. It's an interesting time, you know? I feel like in a way it was my path to growing up a bit, and I have grown up a lot in the last year and a half.
That's a hard way to grow up.
O'Brien: It is, but everyone has their experiences, and that one was mine. I was angry for a long time. And really struggling with it, too, for a long time. But at this point now, I'm just so happy and grateful that I'm OK and that I was able to come away from it and able to conquer it, ultimately. I just feel really lucky to have survived it, to be honest.
I'm 26 now, and for the first time in a long time I am really just starting to feel past the accident and ready to move forward. It's coinciding with moving forward in my career, too, and being past these projects that I've always had. It's an interesting time. But I'm excited to have some time to myself, too, just in my life and take a break, have the holidays, be at home.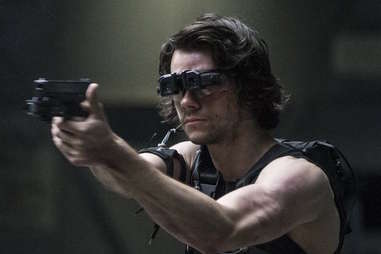 Which was harder for you: the MMA training or just not shaving that beard?
O'Brien: I know -- that was a full six months of growing that beard. I had just had major surgery on my face, so at first I just couldn't shave for eight weeks, but then it was just an excuse, in a way. I was just letting myself go, basically. I don't know, it was just the furthest thing from me, and also in a way I feel like it was something I was hiding behind. I was just retreating into a corner, in a way. Then, this started to coincide with a time where I had to really start thinking about the movie again and make a decision about whether I'm still committed or not. They were really patient with my recovery, but it was getting down to the wire.
I started really thinking about this character a lot again. In the space that I was in, I just remember looking in the mirror at one point and just seeing him, in a way. Then I realized how appropriate it was for the character, how filtered it was through my experience. I became really passionate about that idea. I sent pictures to the director at one point. I think he thought I was crazy for a second.
"Why is Dylan sending me these pictures?"
O'Brien: He was like, "Oh, man, he's losing it." But once I explained to him how I just connected this to the character like that and just felt like it was so appropriate, he totally got it and then was an advocate for me with the producers and studio and stuff, because I wanted to keep the hair and the beard. This guy, he would be isolated, he'd be hiding. It would also just be the furthest thing from his mind, maintenance of any kind. Things like that, I just felt were so right.
Sign up here for our daily Thrillist email and subscribe here for our YouTube channel to get your fix of the best in food/drink/fun.

Ned Ehrbar is a writer and producer who has contributed to CBS News, Variety, Yahoo Movies, and more. Follow him on Twitter at @nedehrbar