How 'The Assassination of Gianni Versace' Cast Compares to Its Real-Life Counterparts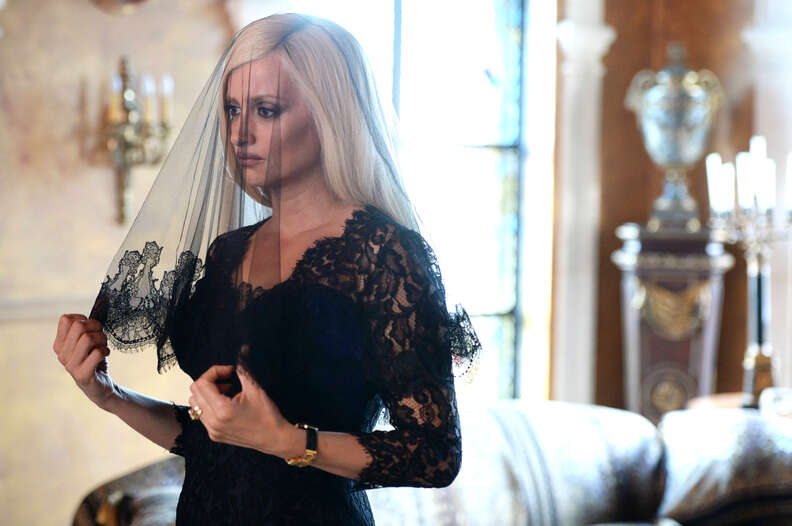 The People v. O.J. Simpson ensnared viewers in 2016 with intense drama, ripped-from-the-headlines characters, and a stacked cast that bore an uncanny resemblance to their real-world counterparts. Mirror images go a long way when you're recounting the biggest court saga in media history.
Ryan Murphy's latest installment in the American Crime Story anthology, The Assassination of Gianni Versace, again uses top-tier talent to transpose a contemporary tragedy to the small screen -- this time, the circus surrounding the death of a fashion icon. Unlike its predecessor, however, it deals with a number of lesser-known figures. Here, we look at the key players and the actors behind them:
Gianni Versace
Who is this? The visionary fashion designer whose life and death informs the show. Before he was shot and killed outside his Miami Beach home, Versace built an international fashion empire upon his love of bold color choices and broken rules. His legacy, said his close friend and editor of Interview magazine, Ingrid Sischy, is "a rare, particularly in our age, synthesis of craft, classicism, and the pop culture."
Who's playing him? Golden Globe- and Emmy-nominated actor Edgar Ramírez (The Bourne Ultimatum, the TV miniseries Carlos, 2015's Point Break, Gold), who's so convincing he made Ricky Martin cry.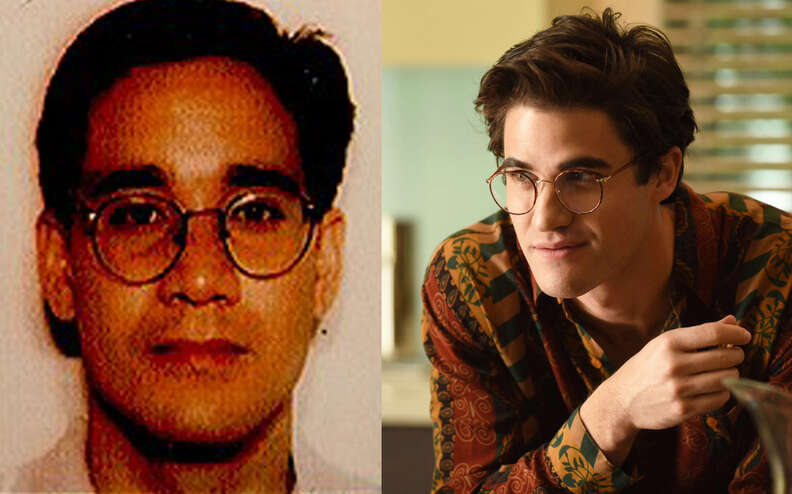 Andrew Cunanan
Who is this? Versace's assassin, the true focus of this ACS installment. In a span of three months in 1997, Cunanan killed at least four people before shooting the designer in broad daylight. His victims were friends and strangers, and his tactics were unpredictable. "It's like watching a weather map," a chief criminal prosecutor remarked at the time. "This killer is the consummate criminal storm.'' Versace would be his last, as the ensuing manhunt would pressure Cunanan to hole up in a houseboat and, eventually, commit suicide.
Who's playing him? Glee's Darren Criss, who steals the spotlight, with the series essentially profiling his character's rise from drifter to spree killer in reverse.
Donatella Versace
Who is this? Gianni's sister and muse, now the Versace Group's vice president and chief designer. "His life inspired me," she said in a recent interview, noting that he always told her to "be true to yourself." Under her watch, the company has moved from a clothes-only brand to a complete lifestyle brand -- one that isn't particularly fond of the show. "Since Versace did not authorize the book on which [the series] is partly based nor has it taken part in the writing of the screenplay," the brand has said, "this TV series should only be considered as a work of fiction."
Who's playing her? Oscar-winner Penélope Cruz (Vicky Cristina Barcelona, Vanilla Sky, other movies that start with the letter "V"), who nails it.
Antonio D'Amico
Who is this? A model, a designer, and Versace's boyfriend of 15 years. You'll see tensions spark between him and Donatella after the titular assassination, as the former renegotiates his place in the shifting Versace empire. Like the brand, the real D'Amico has spoken out about the series: "Significant parts of the [series] on Gianni Versace's murder do not reflect the reality of the events that took place," he toldPeople recently, saying his character is portrayed as "a misrepresentation of myself and what our relationship was like." He's since relaunched his career as a designer.
Who's playing him? Singer Ricky Martin, in his first big TV gig since appearing in Glee.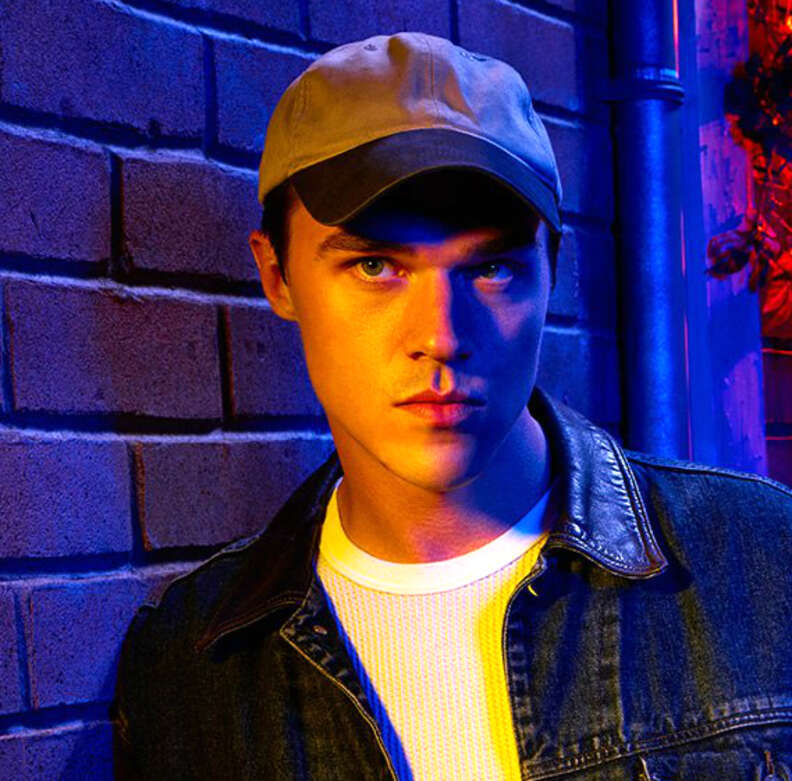 Jeff Trail
Who is this? Cunanan's first victim, a former US naval officer-turned-engineer. Before his death, Trail was a close friend of Cunanan's -- though some worried Cunanan had developed "a strange fascination" with him. "When Jeff got a haircut, Andrew had to have the exact same haircut,'' one of Trail's sisters toldThe New York Times. ''When Jeff went to San Francisco and got a certain style of baseball cap, Andrew had to go to San Francisco and get the very same cap. When Jeff grew a goatee, Andrew grew a goatee.'' Trail was found rolled up in a carpet in David Madson's Minnesota apartment at the end of April 1997, after having been bludgeoned to death with a claw hammer.
Who's playing him?American Horror Story vet Finn Wittrock (photo, for comparison, here).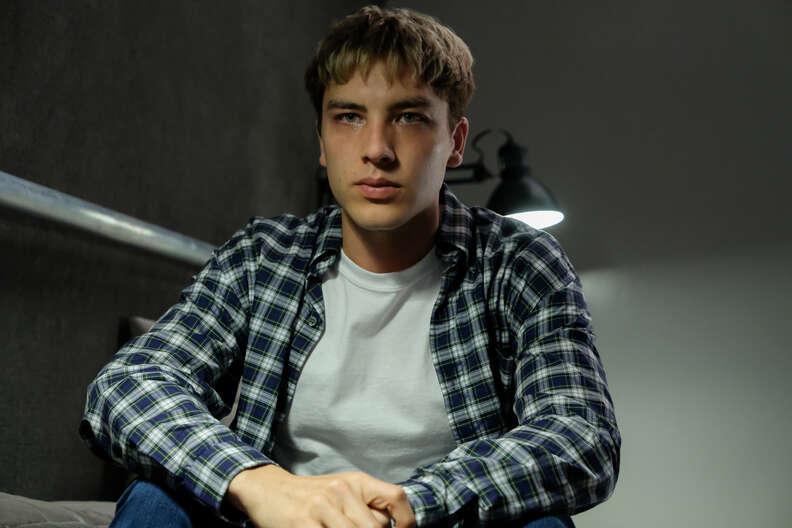 David Madson
Who is this? Cunanan's second victim and former lover, a Minneapolis architect. He was "enormously charming," his boss toldThe Washington Post after his death. "He was a conciliator and a peacemaker. He attempted to bring people together whenever there was conflict." His body was found a few days after Trail's murder, along the shore of East Rush Lake, with gunshot wounds in the head and back. Authorities believe Madson was taken hostage after Cunanan killed Trail, the storyline presented in ACS.
Who's playing him? Relative newcomer Cody Fern, whom you might have seen in The Tribes of Palos Verdes (photo, for comparison, here).
Lee Miglin
Who is this? Cunanan's third victim, a Chicago real estate magnate and philanthropist. He was found dead in his home, bound, with multiple stab and slash wounds, one day after Madson's body was discovered. "He was that rare breed of real estate person," one of his coworkers told the Chicago Tribune, "neither venal, nor aggressive, nor self-absorbed, nor egocentric." Before his death, Miglin and his business partner, J. Paul Beitler, had dreams of erecting an ambitious 1,900-foot-plus Skyneedle; though the project would get nixed, the plans secured his legacy as a major developer.
Who's playing him? Emmy-nominated Mike Farrell, best known as M*A*S*H's BJ Hunnicutt.
Marilyn Miglin
Who is this? Lee Miglin's widow and a leading beauty expert. She discovered her husband's body in their Gold Coast home, remarking a year later that "I don't think you heal -- you never close up that gaping wound -- but you adjust." After the tragedy, Marilyn Miglin threw herself back into work, helming her cosmetics empire and appearing as a pitchwoman on the Home Shopping Network.
Who's playing her? Golden Globe-nominated Transparent actress Judith Light, who turns in a brief but award-worthy performance.
Sign up here for our daily Thrillist email and subscribe here for our YouTube channel to get your fix of the best in food/drink/fun.

Sean Fitz-Gerald is a staff writer at Thrillist Entertainment. Find him on Twitter: @srkfitzgerald.