Steven Spielberg's 'Amazing Stories' Is Apple TV+'s Ambitious Genre Reboot
After an extended hiatus -- 33 years, to be exact -- Amazing Stories has returned to television. The reboot of Stephen Spielberg's classic anthology series aims to inject some welcome, uplifting flavor into the cluttered television landscape. But, the times have changed, leading us to wonder just how the program, which recently dropped its first episode to Apple TV+, will sit with today's audiences. Do we have another Twilight Zone reboot on our hands? Not exactly -- and that's a good thing.
Let's be clear here, the premiere episode, titled "The Cellar," isn't exactly reinventing the wheel. The time travel story, which stars Teen Wolf's Dylan O'Brien and The Haunting of Hill House's Victoria Pedretti, is filled with convenient underpinnings that come with the genre. But, as familiar-feeling as some of the episode's plot points may be, the story element that drew us in was the show's nostalgic narrative -- an aesthetic we can only describe as "Amblin-esque."
After teaming up with his construction worker brother to restore an old house, Sam (O'Brien), an aimless young man without any real-life life commitments, falls victim to a weather anomaly that sends him 100 years back in time. Running disoriented through the now-lively home, Sam meets Evelyn (Pedretti), a young woman whose love for music and the arts is continually shut down by her strict mother. It's the year 1919, welcome to Prohibition America.
Sam's mission to find his way home predictably shifts as the two quickly fall madly in love. Aside from finding himself in an era without dating apps and the ability to play music in every room of the house, Sam is faced with another challenge: Evelyn is on the verge of entering into a forced marriage to provide her some much-needed financial stability.
So what sent him back in time, in the first place? There's a connection, in this story, between the storm activity common for the area and his time jump. This discovery prompts Sam to formulate a plan that'll bring him home -- and he does his best to bring Evelyn with him. As things unfold, plot twists predictably present themselves before the story pulls a narrative sleight of hand, pivoting the things into an unexpected and heartbreaking direction.
Time travel romance stories are nothing new, and this Amazing Stories episode will surely draw comparisons to shows like Outlander or movie classics like Somewhere in Time. And sure, these types of juxtapositions could act as a negative for a buzzworthy project such as this. But, while the plot twists in "The Cellar" feel a bit common, the episode strays from the bleak, dystopian programs -- cough, Black Mirror, cough -- that seem to be all the rage right now.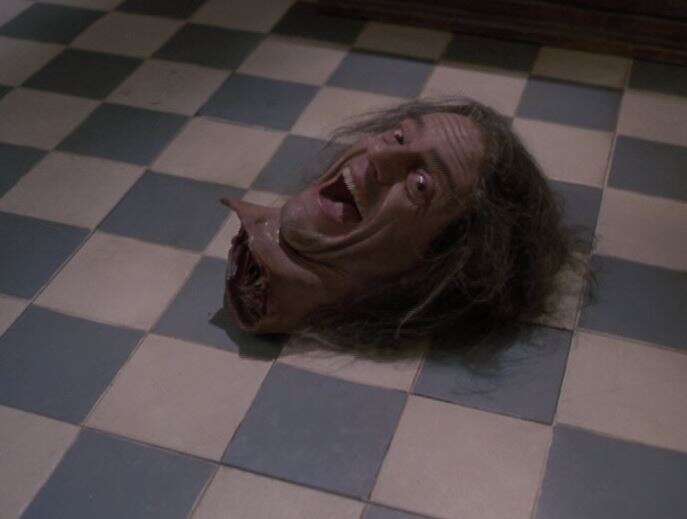 For that reason alone, Amazing Stories could easily be considered an outlier, just like it was three-and-a-half decades ago. When the anthology series first hit NBC in 1985, the concept that Steven Spielberg would bring his love of storytelling to the small-screen made complete sense. The groundbreaking filmmaker was riding high off a string of back-to-back box office successes -- Jaws, Raiders of the Lost Ark, E.T.: the Extra-Terrestrial, and Indiana Jones and the Temple of Doom, to be exact. Under the Amblin Entertainment banner, Spielberg was focused on telling inspiring big tales of adventure and wonder through a TV narrative.
At that time, the anthology format that originally became popular with 1960s programs like Rod Serling's Twilight Zone and The Outer Limits was once again connecting with audiences. In 1983, the Creepshow partnership of Stephen King and George Romero continued on the small screen with Tales From the Darkside. Just two years later, as Spielberg drew inspiration from Amazing Stories, the pulpy science fiction magazine of his youth, the first revival of Rod Serling's The Twilight Zone hit CBS.
Amazing Stories ended up winning five Emmy Awards during its two-season run. Noteworthy filmmakers like Martin Scorsese (The Irishman), Robert Zemekis (Back to the Future), and Brad Bird (The Incredibles), who made his directorial debut in 1987 with the show's only animated episode, "Family Dog," were able to hone their craft and experiment with the medium.
Critical acclaim can only go so far, though. And while the show boasted strong directorial talent and performances from actors like Kevin Costner, John Lithgow, Christopher Lloyd, and Tim Robbins, the series failed at connecting with audiences. Just two years after its premiere, NBC canceled the series. Amblin Entertainment's first foray into television had come to an end.
Amazing Stories was ahead of its time. Unlike today, small-screen programming used to be a place devoted to low-stakes entertainment. Whether it came in the form of police procedurals, daytime soap operas, or three-camera sitcoms, the most successful stories on TV ended up being the ones that could easily be described as comfort food for the masses.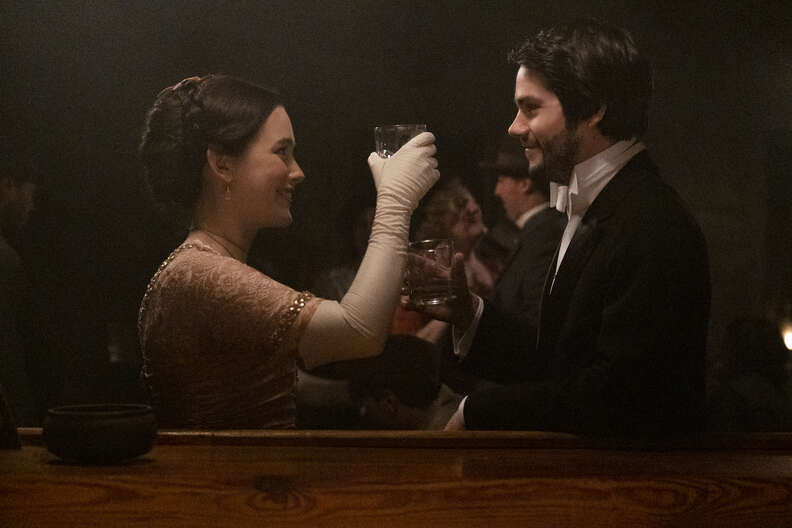 Thankfully, entertainment has changed. We are no longer confined to the programming options of the big four networks. There may be way too many viewing options at our disposal today, but there's something almost soothing about the return of Amazing Stories. Oddly enough, for TV viewers of a certain age, Spielberg's anthology feels a bit like comfort food.
Which brings us back to "The Cellar." After Sam gets his time travel wires crossed, the episode concludes with our reluctant hero stuck in the past while Evelyn makes a name for herself as a singer in the 21st century. Through Sam and Evelyn, kindred spirits living in completely different eras, we discover that the two-fold moral of this story is that no matter what era we're living in, the deep-seated need for human connection will never go away. It's what drives us and binds us, and the key to finding this coveted sense of completion may come, simply enough, as a change of scenery, and maybe a little tweak of time.
For the new Amazing Stories, timing is everything. The era may be different, the entertainment landscape may be overcrowded, and audience expectations may be high, but, after all this time, a simple need has persevered in the types of stories viewers flock to: connection. Be it science fiction, fantasy, or horror -- the new five-episode season will explore each genre -- Amazing Stories is here to disrupt the anthology game and engage with audiences once more. Will it succeed this time around? Only time will tell.
Need help finding something to watch? Sign up here for our weekly Streamail newsletter to get streaming recommendations delivered straight to your inbox.