Apple's Electric Car Could Arrive As Soon as 2019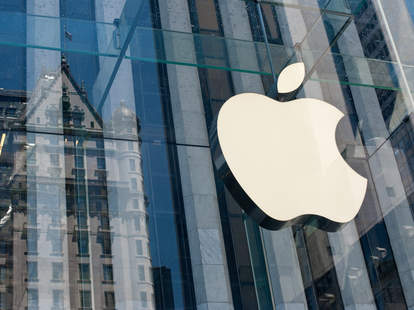 <a href="http://www.shutterstock.com/gallery-438058p1.html?cr=00&amp;pl=edit-00">pio3</a> / <a href="http://www.shutterstock.com/editorial?cr=00&amp;pl=edit-00">Shutterstock.com</a>
Apple's long-rumored plans for an electric car have reportedly shifted into overdrive.
Just days before the new iPhone 6S hits stores, The Wall Street Journalreported on Monday that the consumer tech giant is moving on its auto project and has even set a "ship date" for sometime in 2019. However, it's unclear exactly when you'll be rolling up in your slick new, autonomous iWhip (it'll probably be called the Apple Car, thankfully). To get there, Apple plans to triple the 600-person team it has already assembled to work on the project, code-named "Titan," according to the report, which cites anonymous sources "familiar with the matter."
While you might want to take the new details with a grain of salt, they do come after the company has reportedly spent at least a year exploring entry into the car business and hiring several people with automotive backgrounds and expertise. Another recent report said a lawyer from Apple met with California's Department of Motor Vehicles to discuss the matter. And during an interview last week, "Late Show" host Stephen Colbert asked Apple CEO Tim Cook about the company's interest in making a driverless car, to which he said, "We look at a number of things along the way, and we decide to really put our energies in a few of them." The clues keep piling up.
The WSJ report also suggests the first iteration of Apple's car likely won't be fully autonomous -- or self-driving -- but it's a possibility later on, the anonymous insiders said. But wouldn't it be cool to be like, "Hey, Siri! Pick me up at seven?" Then again, you'll probably have to hold out for the S version.
Sign up here for our daily Thrillist email, and get your fix of the best in food/drink/fun.
Tony Merevick is Cities News Editor at Thrillist and, full disclosure, used to work at an Apple retail store. Send news tips to news@thrillist.com and follow him on Twitter @tonymerevick.