There's a certain flavor of song you can only listen to 10 minutes before the bar's about to kick you out, when anything goes, and you're totally emotionally open to a tune that's way too happy, way too bouncy, or just way too amazingly dumb. If that song comes on at 9pm, everyone will stare at the ground in shame. If that song comes on at 1:50am, or 3:50am, or whatever last call is in your town, everyone will get so pumped up from singing along that they won't want the night to end, and you'll end up inviting them back to your house for an impromptu after-party featuring nothing on the stereo but "Ignition (Remix)" -- which is actually a very good song you won't find on the list below.
Hero – Enrique Iglesias
If Enrique Iglesias were to describe himself in three words, they would be "sincere, sincere, sincere." He means what he sings, more than anyone has ever meant anything. But you know what? Whatever your personal musical tastes are at noon, right now, you're sympatico with him -- because you're fully prepared to be the hero to everyone in this bar. By inviting them over to your place for beverages. It's so wonderful, you might start crying.
I'll Be There For You – The Rembrandts
Normally you are way too cool to express this level of naked emotion to your friends, but right now -- at that critical juncture when "closing time" could easily turn into "opening time at my apartment!" -- it just feels so right to sing this crazy nonsense while pogoing and putting everyone you know into a headlock of love. 
Semi-Charmed Life – Third Eye Blind
This song could not be more '90s if it were fighting with Ticketmaster. But at least it's happy '90s! Sort of. The lyrics might actually be depressing. Who knows? Who cares! Doo doo doo, doo doo-doo doo!
 
Closing Time – Semisonic
Why in the name of all that is holy would you sing along to this PSA about not forgetting your jacket at any other time than Closing Time? And why wouldn't you sing along to it now? Come on, guy, you're being less fun than this song is at noon on a Tuesday.
Wagon Wheel – Old Crow Medicine Show
At any other time, this song might have you saying, "This song is so overplayed; this bar is totally unoriginal and lame." As 4am (in some lucky cities!) starts to feel like it might be too early to call it a night, all you care about is totally nailing this harmony. 
Wasn't Me – Shaggy
Mr. Boombastic's ode to hubris and shaky morals is a fine opportunity to showcase those miming, dancing and rapping skills that show up just before the Uber does. The Shaggy Defense also affords you the right to do dumb stuff 'til morning with complete impunity: "It wasn't me!" Dude, there are photos.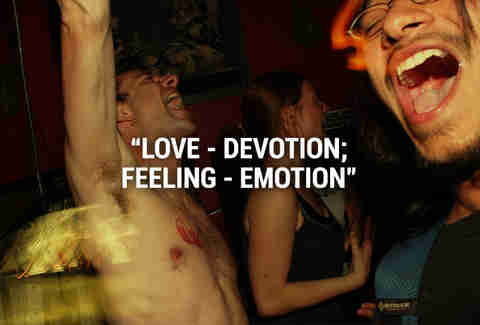 Return To Innocence -- Enigma
Germanic New Age rainforest pop filled with bizarre yodeling and lyrics that'd make a fortune cookie blush is rarely called for… but it is called for right now! Tomorrow, it will sound like a shampoo advert again, but there's no shame in feeling it now. Well, a little shame.
We Are The World – USA For Africa, aka… everybody from 1985
There's a time for this level of unabashed sincerity. Actually two times -- the '80s, when all these wildly talented people were actually trying to save the world; and on this dance floor, with 100 close friends, all of whom you couldn't love more right now if even they were made of bacon.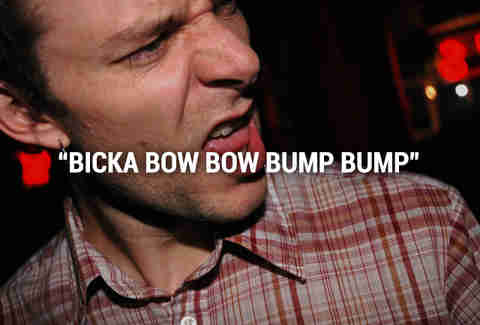 Gettin' Jiggy Wit' It – Will Smith
All day, every day, all Will Smith has to worry about is bustin' moves and saying the right amount of "nah nah nahs." 99.9% of the week that would piss you off! But at 2am on a party night? This is the go-to for 3:48 seconds of unapologetically dumb group joyfulness.
The Final Countdown -- Europe
This song is the perfect metaphor for what's happening: the Earth (the bar) is about to become extinct (close for the night) so you need to rally everyone to go to Venus (your place, or maybe your buddy Kevin's place, which is nicer). "We're leaving together, but still it's farewell…" -- it truly is the perfect perfectly stupid song to belt out at the top of your lungs just before McSwiggins shuts out the lights.

As a loyal reader, your opinion is more important to us than oxygen, or hydrogen even. Please take this quick survey and tell us what you think!