Who Actually Had Sex with Nick on 'The Bachelor' Fantasy Suite Episode?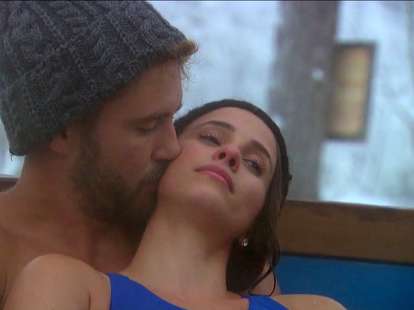 The main point of Fantasy Suite is to keep a little old man named Hans, who handcrafts ornate Victorian-style keys, in business for one more year. The main point of this here post is to figure out whether or not Raven, Rachel, and Vanessa decided to let Nick pick their locks and turn their knobs (that means sleep with them).
Onto it!
Did Raven and Nick have sex?
How'd the date go?
Honestly? Pretty damn well by all accounts. When she wasn't droning onnn and onnnnn about how nobody had ever given her an orgasm, Raven presented perhaps the most well constructed, thoughtful, and, honestly, powerful "I love you" speech that's ever been dished out by anyone who recently spent time getting mounted while lying face-deep in bogwater, by choice. It hit all the right notes, built and built, was sweet and thoughtful throughout, and eventually crescendoed with a very rare burst of "wait, maybe this is real?"-ishness.
Has she told Nick she loved him yet?
She sure has -- now stop skipping around and go read the last paragraph I spent so much time writing, dammit.
What'd she do when the Fantasy Suite card came out?
It was at the end of last week's episode, so the ol' memory's a little hazy, but I'm 99% sure that the first thing Raven said was, "yes!", followed up by "I'm going to tell you the most shocking news in the history of The Bachelor....nobody has ever given me an orgasm." The entirety of Raven's existence the last two weeks has been a campaign to get given an orgasm.
Telltale signs that they had sex
Sure, she tells us things like "to be alone physically with him was just so nice and relaxing," and "let me just say, Nick is pretty good at what he does, so I'm pretty satisfied today." But the telltale-est sign that they had the sex comes when Raven prances around the streets of Lapland, Finland in a sequence that would make Sergei Eisenstein, Soviet creator of the montage, be like "You know what? That was a pretty decent montage, and I know montages. Also, they definitely did it." She puts her face through fences with cut-out hearts, she rides elevators in the happiest manner possible, she even kisses reindeer, which Nick will likely get upset about, even though he's kissed 30 different human women in the last two months.
So, did they have sex?
Sex they had, despite the Fantasy Suite being one of those huts where the entire ceiling is glass so you can see the Northern Lights, and The Bachelor cameras can see you totally ignoring the Northern Lights while attempting to achieve orgasm with a man for the first time.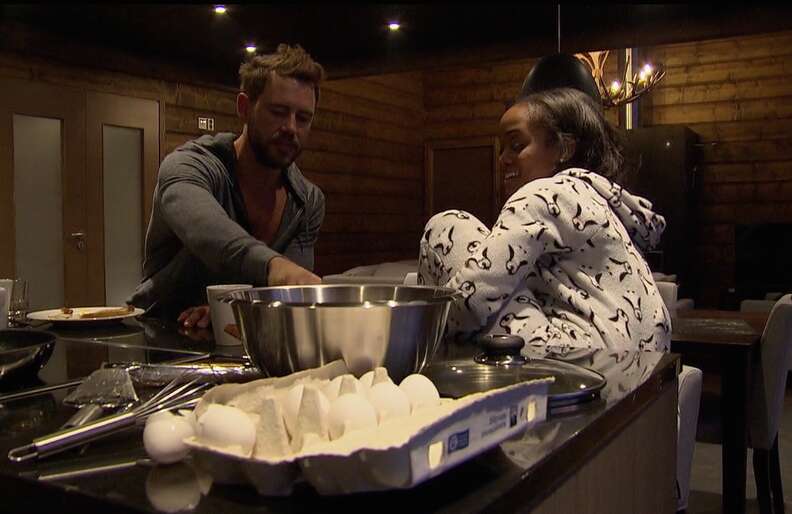 Did Rachel and Nick have sex?
How'd the date go?
Decently! Nick makes her cross-country ski, which Rachel is remarkably bad at, probably on purpose just to get it to stop, as cross country skiing is incredibly boring and also quite taxing on one's musculature. But none of that gets in the way of Nick stating very definitively: "I might be white, but I'm still a minority." I can't imagine I'm in the minority by thinking that's not a great joke.
Has she told Nick she loved him yet?
Just that she's "falling in love with" Nick, which obviously isn't full blown "I love you", but is what people say on this show in a very futile effort to embarrass themselves a little less. And that came only after Nick set her up via a series of conversational gambits that essentially forced her to say something along those lines to remain relevant in a suddenly very charged three-ladies-left, everyone's telling me they love me so MAKE WITH THE LOVE TALK, WOMAN, situation.
What'd she do when the Fantasy Suite card came out?
Oh man, she said yes right away and then pounced on Nick and straddled him while the door was still open. Two seasons ago they wouldn't even admit what was happening in these Fantasy Suites and forced everyone to heavily consult a sex-euphemism thesaurus to talk around it all; now they don't even close the damn doors.
Telltale signs that they had sex
That pounce-straddle, Rachel saying the night before that "I know we're going to go so much deeper than before," Rachel saying the next AM that she showed Nick her "vulnerable side" and that the evening moved them to "a new level". Also, he woke up shirtless, and she woke up in penguin pajamas, and very, very few adults have ever woken up in penguin pajamas without having sex the night before. Also he makes her breakfast! But then appears to eat it all himself.
So, did they have sex?
Despite not personally having been there on-site (for reasons I can't fathom), I'm going with yes.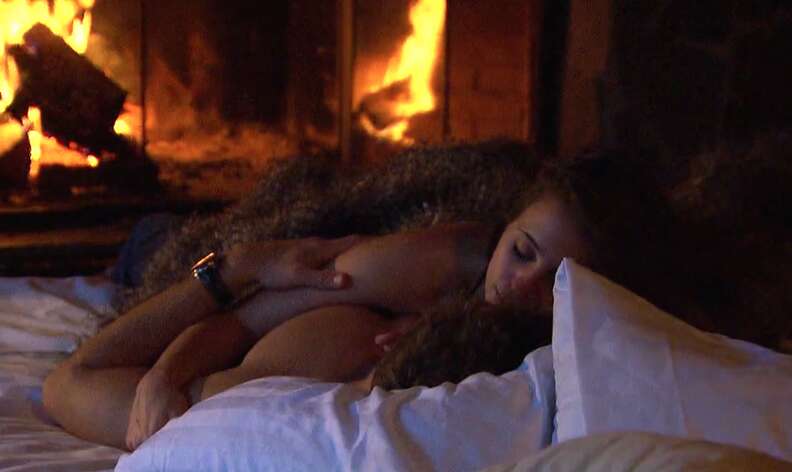 Did Vanessa and Nick have sex?
How'd the date go?
Interestingly, I guess? It mainly consists of them jumping in freezing tubs of water, then sprinting to a sauna to discuss how cold that water was, and how saunas are nicer places to be than outdoor bodies of water above the Arctic circle. Then things get good when Nick basically says he doesn't want to hang out with Vanessa's family for three hours in Canada every Sunday after they get married.
Has she told Nick she loved him yet?
Yes. Quite terribly. She worked up a big speech too, but unlike Raven, she builds to "I've been waiting to tell you that I love you for the longest time," then keeps going on that speech for another few minutes before finally stopping and kissing the dude.
What'd she do when the Fantasy Suite card came out?
Said that it was "so romantic" and then immediately said "yes, let's go do the damn thing."
Telltale signs that they had the sex
Honestly, there aren't THAT many, especially compared to the other girls. But...
So, did they have the sex?
Did you really think that in a show where they put two people -- who create a highly physical "relationship" but are completely disallowed to have sex, for two straight months -- in a room specifically to have sex, but keep things juuuuust vague enough, I'm going to say they didn't have the sex? Of course I would never say that! They totally did. This seems like a great conversation starter for the next three-hour Sunday hang with her Canadian family.
Sign up here for our daily Thrillist email, and get your fix of the best in food/drink/fun.
Ben Robinson is the Chief Creative Officer at Thrillist and thinks that Hans should be the next Bachelor.