Bad TV Shows We Love to Watch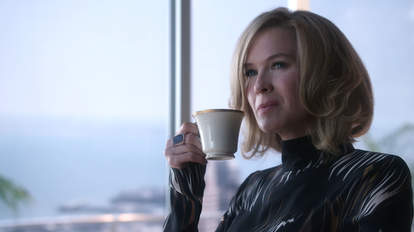 Typically, bad yet addictive TV shows, which some people refer to as hate-watches or guilty pleasures, fall into the reality genre, where we revel in the antics of real people we'd never befriend if we met them in person. But every now and then, a scripted TV show comes along and adeptly straddles the line between watchable and unwatchable, fun and not fun, scratching the same itch as its good-bad movie counterparts. Something about these weirdly exhilarating shows -- maybe it's an actor, or a well-drawn character, or an intriguing premise -- compels you to fire up the next episode, even though you know that it's never going to get better, and will likely only get much, much worse.
Tonight, Showtime's emotionally manipulative and increasingly ludicrous series The Affair kicks off its final season, reminding us of the series' one universal truth: If two adult people meet, you bet there's gonna be an affair! But it will also mean that a beloved Monday morning tradition in the Thrillist office will soon come to an end: gleefully dissecting the completely avoidable predicaments The Affair's flawed and ultimately horrible characters keep getting into every week. In its honor, we pay tribute to The Affair and 10 other TV train wrecks that we cannot, against all better judgement, let go.
The Affair (2014-19)
Had the impetuous extramarital dalliance between grief-stricken waitress Alison Lockhart (Ruth Wilson) and predatory novelist Noah Solloway (Dominic West), and the often eye-roll-inducing toll it took on their personal lives, lasted only a single season, The Affair would not be included here, because Season 1 told their sordid tale in a believable-enough, Rashomon-esque way. But so many legitimately bonkers developments have happened since then that you might think it had veered into the realm of sci-fi. There was the time pretentious Descent book publicist, Eden, interrupted Noah at a literary soiree to inform him smugly that "Franzen would like a word." There was the time the prison guard (played by Brendan Fraser) who'd bullied Noah during his stint in the clink stalked him for an entire season -- until the post-lockup menacing was revealed to be a figment of Noah's imagination. There was the time Noah's ever aggrieved ex-wife Helen (Maura Tierney) moved with her children and doctor beau Vik to Los Angeles and, in rapid succession, spars with free-spirit neighbor Sierra about trash and recycling, learns that Vik has been diagnosed with terminal pancreatic cancer, undergoes IVF treatment essentially against her will, hooks up with crunchy Sierra on a New Age-y retreat in Palm Springs, discovers that Sierra also had sex with Vik, and learns that Sierra is pregnant with the now near-to-death Vik's child. And there was also Whitney. Do not get me started on Whitney. The amazing news is that Season 5 will jump ahead a few decades and partly take place in a climate-changed future, so the show is actually sci-fi now. -- John Sellers
The Bold Type (2017-present)
Freeform's The Bold Type is a rare show -- perhaps the only show -- that effectively grapples with The Issues of Today while still being insanely bad. Still, there's so much about the three seasons of this series that makes it inherently watchable. Set at the women's magazine Scarlet, loosely based on executive producer Joanna Cole's tenure at Cosmopolitan, the show gives us: Jane, a budding star writer, despite all evidence to the contrary; Sutton, a sex-positive fashion assistant with Big Fashion Dreams; and Kat, the young head of social media upon whom many of the most difficult issues are foisted upon, including accepting her bi-raciality and -sexuality. Amid all of the trio's meetings in Scarlet's fashion closet, there's a very familiar backdrop of the changing media landscape, which is handled like the show has never heard of a website before. In the most recent season, a man is brought in to oversee the "dot-com," terminology unspoken since 2005. Each episode is stuffed with so much stuff that, once its 45 minutes are up, you feel like you've just ingested three hours of content. May the show last forever. -- Leanne Butkovic
The Event (2010-11)
Hyped repeatedly as, well, a big event, the premiere episode of this sci-fi corker starring Jason Ritter, Blair Underwood, and Željko Ivanek drew a respectable audience of nearly 11 million. That number quickly dwindled by more than half and those of us who watched to the actually good cliffhanger finale were met with the grim news that NBC had canceled the series. We'll never find out what happened to the always good Ritter's charismatic everyman Sean and his perpetually imperiled girlfriend Leila (Sarah Roemer), who had just revealed that she was pregnant while also suffering mightily from an alien pathogen designed to eliminate the human race. We'll never again see that girl who, in the show's most memorable moment, turned around to reveal...
old face
! And we'll never find out how the hell mankind would ever survive the devious aliens, now that their entire home planet had arrived in Earth's orbit, a.k.a. the titular Event. Calling all Hulus and Netflixes: Please revive this amazing show!
-- JS
The Good Doctor (2017-present)
This ABC series follows in the unfortunate tradition of a lot of shows in our post-Monk and -House society: A male protagonist has some vaguely specified mental disorder that makes him bad at interpersonal relationships but oh, so, so smart. Benedict Cumberbatch plays prickly Sherlock as if he's on the spectrum, Hannibal's Will Graham has all kinds of things pinging around in his brain, and The Good Doctor's Dr. Shaun Murphy (Freddie Highmore) is an autistic savant, allowed to do surgery in the ER because... that's the plot of the show. There's even a plotline later on in Season 2 in which a surgeon played by actor and series producer Daniel Dae Kim removes Shaun from surgery because he doesn't trust an autistic person in the operating room. It's a pretty nuanced portrayal of a thorny issue, but the show itself is so earnest, its twists so unbelievable that you really can't call it good. I've been nearly mesmerized watching soft-voiced Freddie Highmore have epiphany after epiphany and saving people at death's door with solutions only his special mind could come up with. He's just... so good. -- Emma Stefansky
Riverdale (2017-present)
Where would you even begin with
Riverdale
? A young and attractive Mrs. Grundy? Betty's fake long-lost brother? The serial killer
Black Hood
being revealed and then un-revealed and then revealed again to be a major character's father? Jingle-jangle? Real-world D&D that forces people to commit suicide? If you can think of it,
it's probably already happened
in the three seasons we've had so far of the CW's most viral show -- and, if not, you can bet it's on the writers' room conspiracy board somewhere at
Riverdale
HQ. The best thing about
Riverdale
, which is also the worst, according to the rules of what makes television sensical, is that nothing that happens ever actually has any repercussions beyond maybe one more episode, at most. People have died and come back to life and joined cults and gotten epilepsy and cheated and broken up and gotten back together, and in five episodes it'll be like none of it ever happened. --
ES
SeaQuest DSV (1993-96)
SeaQuest DSV
was cancelled after three seasons, the same amount of time the original
Star Trek
spent on the air. But somehow, this science-fiction series about a hi-tech submarine and its resourceful crew hasn't gone on to inspire feature films, animated spin-offs, or next-generation reboots. Though the show's two titans -- Roy Scheider, who starred for two seasons as the vessel's captain (and memorably railed against the show in
this must-read 1994 interview
, calling it "total, total childish trash," "Saturday afternoon 4 o'clock junk for children," and "
21 Jump Street
meets Star Dreck"), and Jonathan Brandis, who played the resident computer whiz kid -- have passed away, the only character you'd really need to bring back for a revival is Darwin, the dolphin outfitted with a vocoder. Let's get Darwin back and turn this into a combination of
Battlestar Galactica
meets the "Ocean Deep" episode of Planet Earth. As sea-levels rise and our 2018 resembles the 2018 that creator Rockne S. O'Bannon envisioned with the pilot episode, we're going to need more aquatic sci-fi. Especially if it has a talking dolphin. --
Dan Jackson
The Slap (2015)
God, The Slap. Adapted from an Australian TV series, which spurred its own memes, and based on a novel, this NBC miniseries became an unlikely (or is it the most likely?) source for irony-addled brains online after its trailer premiered during Super Bowl XLIX, spilling over to its summer airdate. The gist here is that, during a family gathering, Zachary Quinto's Harry gives one swift and mighty slap to a kid that is not his own for being a freakin' brat, which sets in motion a host of intra-family dramas. Weirdly enough, this cast was stacked; besides Quinto, there's Uma Thurman, Brian Cox, Thandie Newton, Peter Sarsgaard, Penn Badgley (looking his very douchiest), and a wee Lucas Hedges, all members of this big Greek family that unravels because of the titular slap. It's kin to The Affair in that, one, it's told from a different character's perspective each episode, and two, that it's impossible to gauge how self-aware it actually is regarding its own absurdity. Few shows can pack this many affairs, crimes, and drunk breast-feeding into a mere eight episodes, and The Slap does it all. -- LB
Smash (2012-13)
There's probably no bad TV show that's quite as beloved as
Smash
, NBC's two-season-long musical extravaganza. Have any of the other shows on this list elicited multiple live performances and possibly an actual
real life Broadway musical
? I don't think so. Executive produced by Steven Spielberg,
Smash
was a huge bet for the network, a show about the making of a musical spectacular that was itself a musical spectacular. The series was as oversized as one of Debra Messing's many scarves, and quite perceptibly a mess. It was also catnip for Broadway fanatics, though, bolstered by
off-screen drama
involving creator
Theresa Rebeck
that was as tantalizing as the battle over whether Ivy Lynn or Karen Cartwright should play Marilyn Monroe in Bombshell.
Smash
's badness swerves between boring, fruitless plotlines and ludicrous set pieces. If you'll recall, Katharine McPhee at one point does
a Bollywood number
. But there are also occasional moments of transcendence and often very good songs written by Marc Shaiman and Scott Wittman from the pilot's "Let Me Be Your Star" to "They Just Keep Moving the Line." --
Esther Zuckerman
Under the Dome (2013-15)
The world of Stephen King adaptations is plagued with properties that make the case for some things being just plain unadaptable, and Under the Dome is one of those. At first a surprise hit, its later seasons shed viewers like the titular dome shed any attempts to figure out what and why it was. Based on King's looooooong novel about a town that suddenly finds itself trapped beneath a transparent, unbreakable dome that appears out of nowhere, memorably slicing an entire cow down the middle, the premise seems like a recipe for another mystery box sensation in the vein of Lost. But interest waned as the seasons got less and less compelling and the explanation for what was actually going on began to reveal itself. That's the thing about these shows: the answers we so desperately want to figure out are rarely as cool as simply watching the characters try to find them. -- ES
What/If (2019-present)
A lot of new Netflix content veers closer and closer to that event horizon only Lifetime movies have ever managed to capture: content so bad, so insane, almost deliberately awful, that it holds your attention because of how terrible it is. The very premise of What/If lends itself to giant eye rolls: a wealthy business woman makes a deal with a young entrepreneur that she'll finance her fledgling company no questions asked in exchange for one night with the young woman's hot boyfriend. Holy shit. It's a gender-swapped Indecent Proposal, where Renée Zellweger plays the rich, power-obsessed financier and Jane Levy is the young upstart who has to figure out whether her relationship can handle this strain of their trust. Naturally, none of it ends with Renée sleeping with the dude -- that would be too easy. Instead, you watch as she insinuates herself further into their lives, living almost entirely off of the seeds of dissent she sows in her wake. -- ES
You (2018-present)
There's really no contest for
Netflix's best bad show
-- and, technically, it's not even a Netflix show at all, at least not at first.
You
feels like the Lifetime-iest of Lifetime shows because it was a Lifetime show, but it only got big after the network sold the streaming rights to Netflix. In the fall of 2018,
You
blew up as soon as it was ready to binge, which is really the key to making any good-bad TV show: your audience is definitely going to lose interest in something that's not only not good, but that they have to wait every week to see, so the ability to watch it all in one sitting and then move on with your life makes it way more tempting. Plus, everyone loves a juicy serial killer story, especially one about a hot serial killer who slithers his way into the life of a hapless girl and her bizarre friends. The best episode involves a giant country house, an almost-threeesome, a fake suicide, and a character just leaving a jar of pee on a shelf. That's one episode. -
- ES