Tag Your Home With a Banksy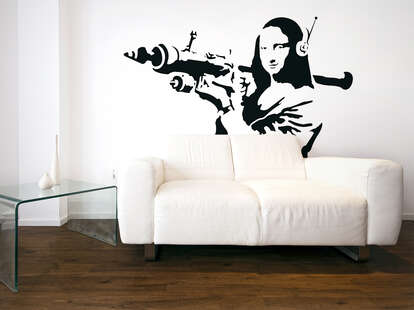 Chances are you've definitely heard about Banksy. He recently ran aimlessly around New York City gaining a ton of press around something he admitted as being ostensibly pointless, which is intrinsically the point. You know, because art. And speaking of art, his prints are definitely wall worthy, featuring everything from decals touting subversive messages about war and revolution to canvas prints depicting themes of, uh, war and revolution... Plus, isn't it about time you replaced your kegstand Teamwork poster with something a little more... not awful? Bag the art: Mona Lisa Rocket

Depending on the company you're keeping, you can stick 'em up or peel 'em off quicker than a Banksy tag. Continue Reading
These enormous mega-prints clock in at 60"x40", so you'll definitely want to make some room on your wall.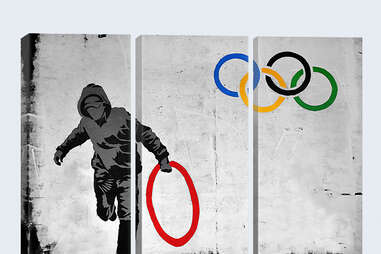 Olympics Stolen Ring This Olympic hula hooper is getting ready for 2040, when hula hooping will finally take it to that next level.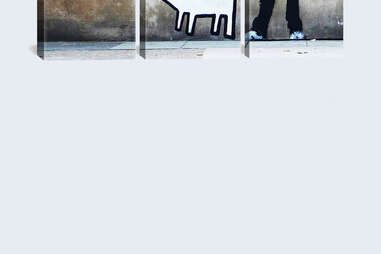 If posters and frames just aren't your style, no problem. Let the canvasing begin.