Everything We Know About 'Barry' Season 3
The Bill Hader HBO comedy is finally coming back this spring.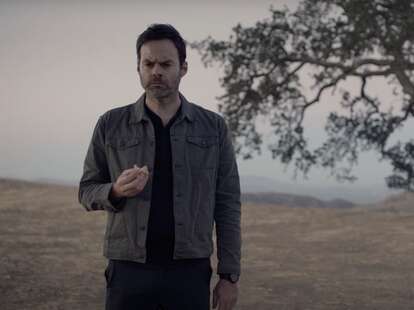 Over its two seasons on HBO, Bill Hader's (very) dark comedy Barry has established itself as some of the most ambitious television out there. (Who could forget, for instance, the episode featuring the almost feral little girl laying into our titular assassin?) What started as a comedy with a clever hook—a killer is hired to off an aspiring actor and is bitten with the showbiz bug himself—ended up being an exploration of whether a person can ever really shake their violent nature. And it turns out that no, a "violent piece of shit" will remain a "violent piece of shit." Threading in a deft parody of acting school conventions with absurdism in the form of some delightful Chechen mobsters, Barry is truly special.
With its Season 2 cliffhanger, it was inevitable that the show would be renewed for a third installment, and then thankfully, it officially was in May 2019. Fans were desperate enough for more episodes after the Season 2 finale, but now that it's been years since the show graced our screens, more Barry couldn't be any more highly anticipated. As Season 3 finally nears, we're breaking down everything we know about it right now.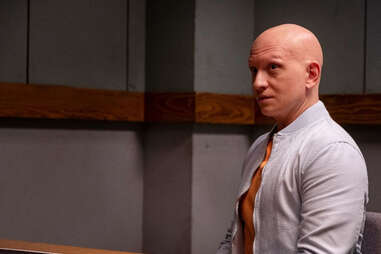 When will Season 3 of Barry be released?
After a long wait, we finally know: Barry Season 3 will start airing. HBO announced in February 2022 that the show will be back on Sunday, April 24.
Like many series, its release was delayed due to the pandemic. The show was in pre-production when COVID-19 hit, forcing everything to shut down. Henry Winkler told PeopleTV in April 2020 that the cast was all set to do their second table read when they were told about the delay. It wasn't until summer and fall 2021 that the series was actually able to go through production and complete filming. While it's been awhile, the good news is the show is finally coming back, and it's already confirmed that Season 4 won't be long after. Bill Hader told Seth Meyers in a January 2021 interview that, even though they hadn't started filming at the time, he had already written Season 4 in its entirety. We'll take any and all Barry that we can get!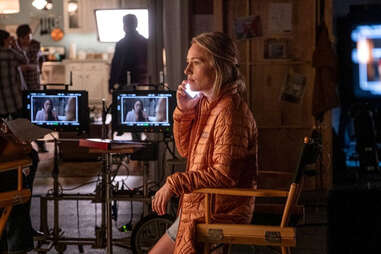 What will Season 3 of Barry be about?
Chances are, it's going to be depressing and dark. Barry Season 2, if you may recall, ended on a down note. There's now no denying that the titular character is a capital-B bad guy. He is not a reformed killer; he's a killer-killer, as evidenced by the monastery full of gangsters that he murdered in cold blood out of rage at his handler Fuches (Stephen Root). On top of that, he allows his acting mentor Gene Cousineau (Winkler) to get arrested for the murder of Cousineau's girlfriend—a murder which Barry himself committed. In the last moments of the episode, Cousineau realizes that his student is indeed a cold-blooded killer, saying, "Oh my god," before the credits roll.
While receiving an award from USC in April 2021, Hader offered this vague tease, according to Variety: "So much of it is following wherever the emotion takes you and being true and honest to the characters. In doing that, you get funny stuff and you get really tragic stuff." In an interview with PopCulture.com, Anthony Carrigan, aka Noho Hank, promised "really dangerous stuff [ahead], but the dangerous stuff makes for the most incredible stuff."
Is there a trailer for Barry Season 3?
Yes! HBO released an intense teaser April 2022, which begins with Barry menacingly eating a donut and ends with him and Cousineau finally talking. In between, Sally is hitting the red carpet and Noho Hank is misquoting Shawshank Redemption. We can't wait!
Will there be any new characters in Barry Season 3?
The full trailer for Season 3 features a glimpse at Elsie Fisher of Eighth Grade fame playing an unknown character, so expect to see her n the cast. But there are also a lot of familiar faces coming back. Barry and Gene will face off, of course. Fuches and Noho Hank both survived Barry's rampage, so they are still in the mix, and Barry's girlfriend Sally (Sarah Goldberg) is having a career moment.